People Top 5
LAST UPDATE: Tuesday February 10, 2015 01:10PM EST
PEOPLE Top 5 are the most-viewed stories on the site over the past three days, updated every 60 minutes
Picks and Pans: Pages
Beach Houses
Approach this novel carefully: If you open it, it will swallow you in. Kincaid's rhythmic prose draws you deep inside the world of Mr. Potter and doesn't loosen its hold until the whambang final sentence.
Potter is an illiterate chauffeur in Antigua, his life marked only by predictability and perseverance. He sires countless illegitimate daughters (including the book's narrator) with countless mothers. Emotionally he is as cut off as the island he inhabits. The book itself mirrors the water that surrounds him; like waves, Kincaid's language keeps doubling back hypnotically, picking up details and nuances along the way. Incidents recur like mantras; generations of Potters mimic those who've come before and after. In the end, love and family ties amount to little but the narrator finds a way to connect to her past through words. Conjuring his name repeatedly, she brings Mr. Potter into the light. In writing his story, Jamaica Kincaid makes him unflinchingly real. (Farrar, Straus and Giroux, $20)
Bottom Line: Entrancing
By Arthur Phillips
Eastern Europe, 1990. Exit the Cold War. Enter the new occupying forces, the coffeehouse soldiers: North American college grads clutching fresh degrees in world-weariness. Charles, a financier, wants to make a deal; Mark, a scholar, wants to live in the past; Emily, a farm girl, wants to be a tip-top assistant at the Embassy; Scott, an exercise junkie, wants to forget his little brother John; and John, a journalist, wants Emily. All of this happens in Budapest.
Not Prague? No, because this first novel's withering irony starts on the front cover and seeps through every page like hot butter on a stack of pancakes. Everyone in Budapest wishes they were in Prague the way Coney Island wishes it were Disney World. Phillips makes this slacker
Sun Also Rises
a dark star with a swaggering style full of mischief and heckling: a dejected state-run restaurant serves "command-economy salads and five-year-plan paprikas"; a bad poet disgorges "pages stained with paeans to Nature and his own untamable spirit." Few first novels blaze with such all-knowing poise; like Jonathan Franzen (
The Corrections
), Phillips is a wisecracking microbiologist of society and spirit, and like the younger Franzen, he can be cruel to his cast. If he can grow a heart as big as Franzen's, he may be a great novelist. (Random House, $24.95)
Bottom Line: Hungarian feast
By Jan Karon
The sales pitch for Karon's popular Mitford series must have been a snap:
It's Touched by an Angel
meets
The Andy Griffith Show
! In this, the series' seventh installment, Karon once again marries Christian piety and aw-shucks southern color. Set as always in the fictional North Carolina town of Mitford, the book centers on Father Tim Kavanagh's battles with diabetes and depression. Both problems highlight Karon's gift for illuminating the struggles that creep into everyday lives—along with a vividly imagined world where the only curse word is "dadgummit!" and fried gizzards are the order of the day. (Viking, $25.95)
Bottom Line: Welcome home, Mitford fans
By Janet Evanovich
Beach book of the week
On her eighth time around, the junk-food-loving Trenton, N.J., bounty hunter Stephanie Plum (her biggest nightmare: getting marooned in New Hampshire without Tastykakes) is on the trail of a missing mom and her little girl. The pair are being hunted, implausibly, by an insane, war-games-obsessed landlord. Exactly why is the biggest disappointment in an otherwise hilarious and frenetic detective romp.
Plum makes an engagingly deadpan philosopher, even when a bag of snakes is delivered to her door, and the giddy high jinks are always good-natured. Though the numbered-book gimmick (lately copied by James Patterson) is getting crusty, the girl mercenary is as fresh as ever. Evanovich tosses together a typically zesty salad: Bits of ribald humor are mixed in with hair-raising chases by hell-raising villains. Minor characters are armed with major attitude. A moment is sinister and then ridiculous. Bur the joke is always perfectly placed. Just as a villain in a Halloween mask of Bill Clinton is ready to make mincemeat of Stephanie, her loopy grandma pipes up, "I never understood that part about the cigar." (St. Martin's, $25.95)
Bottom Line: Juicy Plum
Photographs by Roberto Schezen
Text by Michael Webb
The only ocean view many of us can enjoy is on reruns of
Baywatch
. But a lucky few wake up daily to the soothing sound of the surf kissing the shore. Photographer Schezen and
Architectural Digest
contributor Webb provide more than just a landlubber's peek at 21 waterfront homes in the four corners of the U.S. From a Depression-era cottage in Montauk, Long Island, to a Southern California stucco where Mae West once lived, the views of the houses and their surroundings are spectacular, but it's the attention to detail that makes this coffee-table book eye-opening. In designing a sinuous Caspar, Calif., structure dubbed the Wave, for instance, Bart Prince was inspired by Debussy's "La Mer." Music, he says, "soars free of gravity...it's an idea I try to express in my work." A few homes are so poorly decorated that it's hard to see the ocean through the tchotchkes, but most are awe-inspiring. Don't be too envious, though: As many as one quarter of waterfront homes could be washed away within 60 years. (HarperCollins, $49.95)
Bottom Line: See-worthy
Contributors:
Allison Lynn,
Kyle Smith,
Michelle Tauber,
Cathy Burke,
Jennifer Wulff.
By Jamaica Kincaid
Advertisement
Today's Photos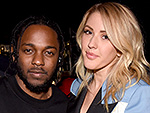 Treat Yourself! 4 Preview Issues
The most buzzed about stars this minute!