People Top 5
LAST UPDATE: Tuesday February 10, 2015 01:10PM EST
PEOPLE Top 5 are the most-viewed stories on the site over the past three days, updated every 60 minutes
A Mother's Mercy?
Carol Carr Allegedly Shot Her Sons to Spare Them a Slow Death by Huntington's Disease
But the family's ordeal is far from over, since Carr, 63, is expected to stand trial on two counts of murder. It is a case that is eliciting strong emotions across the country. Hundreds of supporters have rallied to Carr's side, arguing that while her deed may have been terrible, it stemmed from a mother's unbearable torment. However, many others, including police, see it as a clear case of homicide. "We don't characterize it as a mercy killing," says Armand Chapeau, former chief of police in Griffin, where the shooting occurred. "It's murder, period."
The shootings were only the latest twist in the tragedy that has consumed the Scott clan for decades. Although family matriarch Carrie Scott—James Scott's grandmother—began showing symptoms of Huntington's in the 1950s, it was not until after her death in 1965 that doctors determined she had suffered from the incurable genetic disorder, which attacks the brain and eventually shuts down a person's ability to walk, talk and reason. By then Carol, an Atlanta native who married factory foreman Hoyt Scott in 1958, had already given birth to their three sons. "Her mother-in-law's death was the first she knew of the disease," says Carr's friend Ellene Greene of Huntington's, which an individual has a 50 percent chance of inheriting if a parent has the defective gene. "She once told me that if she'd known, she'd never have had children."
A decade after his mother died, Carol's husband, Hoyt, began showing telltale symptoms, his former good nature evaporating into violent bursts of temper. By 1977, not long after his brother George was diagnosed—and committed suicide—Hoyt's mind was starting to wander. "Sometimes he'd go out to the mailbox 20 times in a row," recalls James Scott, who has experienced early symptoms of the disease and says that all three siblings had filed living wills to prevent heroic measures to prolong their lives. As Hoyt's condition deteriorated, Carol took on his care while working on an assembly line to help make ends meet. (The couple divorced in February 1986, largely so that he would be eligible for government health benefits.)
Hoyt died in January 1995. By then Randy and Andy were clearly showing the disease's ravages. Friends knew it was a crushing burden on Carol, who would later marry and divorce warehouse manager Charles Carr. But she never voiced the slightest bitterness, not even after her third son James was diagnosed. "Carol keeps a good face," says her friend Frances Glover. "I don't think any of us really, really understood what she was going through."
Adding to Carol Carr's distress, James Scott maintains, was Randy and Andy's situation at the SunBridge Care and Rehabilitation center in Griffin, where his brothers had arrived in January in the late stages of Huntington's. According to Scott, he and his mother believed that the brothers were not getting proper attention, not having their bed linens changed, at the facility and complained to officials there. (Although SunBridge has been cited in the past for poor patient care, a surprise inspection four days before the shooting found no problems.) "They were just lying there in their own pee mumbling and looking at the ceiling," contends Scott. "It was miserable."
In retrospect, it's clear the pressure on Carr was building. Her friend Norma Pierce called her the week before the shootings to discuss next year's high school reunion. Carr, she says, broke down in tears. "She said, 'I don't know what to do. I pray every night that God will take my sons.' "As the killing became national news, notes of support streamed in for her, many from people also grappling with the horrors of Huntington's. Nevertheless Carr, who remains in Spaulding County Jail pending a bail hearing, is likely to find that the criminal justice system is not so forgiving. "I know of no law anywhere in the country that would provide any kind of defense for someone in this situation," says Robert Batey, a professor of criminal law at Stetson University College of Law in Gulfport, Fla.
Yet Carr has apparently already gotten one big break: She says she has little recall of the night of the shooting. "I assume that if you do something terrible to your child," says one of her lawyers, Scott Walters Jr., "your mind is gracious enough to let you not remember it."
Bill Hewitt
Gail Cameron Wescott and Jeff Truesdell in Griffin
Contributors:
Gail Cameron Wescott,
Jeff Truesdell.
The glare of headlights startled James Scott as he sat in his home in rural Hampton, Ga., late on the evening of June 8. Two sheriff's deputies had come to tell Scott, 38, that his mother, Carol Carr, had just been arrested for shooting her two other sons, Randy, 42, and Andy, 41. Both were fatally wounded as they lay in their beds at a local nursing home suffering from a rare degenerative ailment, Huntington's disease, that had rendered them invalids. The news came as a shock, but also, Scott confesses, as something of a relief. "I hope my brothers are in heaven, because they've already been in hell," he says. "We all have."
Advertisement
Today's Photos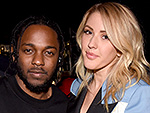 Treat Yourself! 4 Preview Issues
The most buzzed about stars this minute!