People Top 5
LAST UPDATE: Tuesday February 10, 2015 01:10PM EST
PEOPLE Top 5 are the most-viewed stories on the site over the past three days, updated every 60 minutes
Clean Break
For Model Tyler Denk, Fashion Isn't Just a Pose—It's a Lifeline
Matthew McConaughey
!"
Denk grins—he gets that all the time. And he's happy to tell people that it was those movie-star looks that helped rescue him. "I should have been dead seven times by now," Denk says. "So few people ever make it out of addiction, much less living the style of life that I'm living now." As Denk's stepfather, Jeff Jackson, puts it, modeling "forced him to be disciplined. Fashion has been his salvation."
The hard-partying world of modeling keeping someone sober? It works for Denk, who makes $150,000 a year showcasing his assets for Abercrombie & Fitch, Izod and Brooks Brothers and posing for fashion monthlies like
FHM
, for which he just finished a 10-page spread. "It's a double irony," Denk says. "Not only has fashion provided me an opportunity to get straight, but I'm also cast as the wholesome all-American guy." Indeed, Stacy Hug, who hired Denk for his first A&F campaign, extols his "California-surfer look," while
FHM
fashion editor Nadia Hosni says, "Tyler has great bones."
Bones that don't show through his skin, as they once did. Those days are never far from Denk's mind, especially given what goes on around him. "Drugs are everywhere," he says. "Pot is the most abused, but there's also coke and Ecstasy." He worries for the young models he sees indulging, but he doesn't lecture. "The last person a junkie wants to listen to is a former junkie preaching," he says. And he isn't tempted himself. When drugs are offered, "I say, 'If I do, I'll start breaking out in track marks.' That usually shuts them up."
Growing up in Lake Oswego, Ore., Denk didn't seem headed for trouble. "I played sports, had a tree house," he says. But when he was 15, his father, Richard, an insurance salesman (by then divorced from Denk's mom, Joan, a teacher), died in a car crash. Joan wed Jeff, a financial executive, and moved the family to Los Angeles. There, Denk became a daily pot smoker. "It was my way to be the cool kid," he says.
Joan Jackson, who had smoked pot in college, wasn't alarmed. "Tyler's friends were nice, his grades were okay," she says. "We didn't see pot as this huge deal." But by freshman year at the University of Arizona, he was snorting Ritalin. Next came cocaine, then crack—and finally heroin. "It's like holding onto a rocket," he says. After a semester, he dropped out.
Back at home, Jackson convinced herself that her son was just burned out. She even ignored his weight loss, from 165 lbs. to 122. "I knew something was wrong," she says, "but heroin was inconceivable." Denk's sister Alyson, now 31 and an artist, however, had tried heroin and guessed his secret. She persuaded him to tell Jackson.
The next 16 months were a nightmare of failed rehab and brushes with the law. Denk was kicked out of one facility for scoring drugs. He held up a gas station. Jackson threw him out of the house. On Feb. 5,1999, Denk was arrested during a drug buy. He spent a week in jail before the court made him an offer: Complete rehab and the charge would be dropped. Denk accepted. Detoxing at a North Hollywood rehab facility, he considered suicide. But by the 10th day he was drug-free for the first time in six years.
After 11 months in rehab, Denk began waiting tables in L.A. With his weight normal and his hair cut, his chiseled features were on display. Encouraged by an actor uncle, he approached a model agency, which signed him. His first job was that A&F campaign, which gave him national exposure, and in February 2001 he signed with New York Model Management.
Clean and sober for 3½ years, Denk, who attends Narcotics Anonymous meetings, splits his time between apartments in West Hollywood and New York's Greenwich Village. Says his mother: "He's centered now." And he's dating Sharon Van Der Knaap, a 23-year-old Dutch model who, he says, "accepts me for who I am."
Denk, who doesn't see himself modeling forever, also writes songs and performs at open-mike gigs. "Music connects with people on a level deeper than anything else," he says. For now, though, fashion's shallows suit him just fine. There, he can keep his head above water. "I'm so grateful," Denk says, "to be where I am."
It's a June afternoon in a Manhattan photo studio, and Tyler Denk is doing what models spend much of their time doing: killing time between shots. A fashion-magazine editor listens as the sculpted 25-year-old recounts not-so-fabulous highlights of his former life: homelessness, heroin, rehab, jail. "You have got to be kidding!" the editor squeals. "But you don't look like an ex-junkie. You look like...
Advertisement
Today's Photos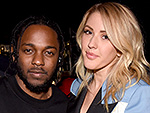 Treat Yourself! 4 Preview Issues
The most buzzed about stars this minute!