People Top 5
LAST UPDATE: Tuesday February 10, 2015 01:10PM EST
PEOPLE Top 5 are the most-viewed stories on the site over the past three days, updated every 60 minutes
Picks and Pans Main: Screen
Now Playing
Featured attraction




Robin Williams is to photo development clerks what
Psycho
's Anthony Perkins was to hotel deskmen. In this intensely creepy though superficial drama, a restrained Williams is eerily effective as Sy Parrish, a seemingly innocuous, middle-aged single guy who makes a meager living working at the photo drop-off counter at a SavMart. All day long Parrish gazes at strips of snapshots of other people smiling and having fun. As he wistfully observes, "Photos say I was young once, I was happy, and someone cared enough about me to take my picture."
In
One Hour Photo
Parrish is obsessed with the Yorkins, an attractive young family (Nielsen is the mom, Vartan the dad and Smith their 9-year-old son Jake) who regularly drop off rolls of film documenting their picnics, getaways and birthday parties. Parrish makes extra copies of their pictures to tack onto the walls of his lonely apartment. But what at first seems merely sad and pathetic soon turns scary and delusional as he begins inserting himself into the Yorkins' lives, showing up at Jake's soccer games and casing the family's house.
While Williams will give audiences goose bumps and Nielsen (
Gladiator
) and Vartan (TV's
Alias
) are fine in supporting roles, Photo in the end proves no more than a snapshot. Its characters lack depth, perspective and, dare one say, development, and the plot eventually curdles more than it thickens. But with his carefully composed shots adroitly serving as a frame for Parrish's increasingly disordered mind, there is no faulting the visual flair that writer-director Mark Romanek (whose résumé includes a 1985 film,
Static
, and music videos by R.E.M. and
Madonna
) brings to the movie. Minor quibble:
One Hour Photo
's final scene, which provides an explanation for Parrish's behavior, is hammer-to-the-forehead obvious and totally unnecessary. (R)
Bottom Line: An imperfect picture, but worth seeing
Charles Berling, Michel Bouquet
Potential patricides, seeking how-to tips should know that the title,
How I Killed My Father
, is not to be taken literally. No actual murder is committed in this icily elegant psychological drama (in French, with subtitles), though the protagonist, a successful 40-year-old doctor, and his long-absent father, also a physician, do end up tussling on the ground with the son's hands around Dad's throat and a murderous gleam in his eyes. How did the two reach this Oedipal pass?
The son, Jean-Luc (Berling), appears to have everything: a chic though barren wife (Natacha Régnier), a splendid home, a lucrative practice, a chauffeur and a mistress. But when his father (Bouquet, who's eloquently austere) shows up and starts scratching at the gleaming surface of Jean-Luc's life, the rot beneath is revealed. Cue the wrestling match. With Father, cowriter-director Anne Fontaine (
Dry Cleaning
) has made an intriguing film that raises more questions than it answers (how Gauling) about the never ending need for parental approval. (Not rated)
Bottom Line: Well executed
Blue Crush
It's Flashdance on surfboards as a determined miss (
Kate Bosworth
) prepares for a big wave contest in Hawaii and finds romance with a cute pro quarterback (Matthew Davis). A guilty pleasure. (PG-13)
The Good Girl
Jennifer Aniston
holds her own among talented costars (including
Jake Gyllenhaal
and John C. Reilly) in a black comedy about a bored store clerk in Texas. (R)
Mostly Martha
In a flavorful romantic comedy, German actress Martina Gedeck is just the right mixture of sweet and sour as an uptight chef who needs a recipe for love and motherhood. (With subtitles) (PG)
My Big Fat Greek Wedding
This summer's sleeper hit features plenty of laughs, most of them obvious and broad, as a Greek-American woman (Nia Vardalos, who's also the screenwriter) defies her family to marry her WASPy beau (John Corbett). (PG)
Possession
Two couples, one contemporary scholars (
Gwyneth Paltrow
and Aaron Eckhart) and the other Victorian poets (Jeremy Northam and Jennifer Ehle), learn to follow their hearts in this literate love story. Based on A.S. Byatt's novel. (PG-13)
Signs
Director-writer M. Night Shyamalan easily mixes suspense and humor in a tale of possible alien invaders, but none of it really makes much sense. Mel Gibson and Joaquin Phoenix star. (PG-13)
Simone
In a flawed but funny Hollywood satire, a director (Al Pacino) finds success only upon creating a virtual star. (PG-13)
Robin Williams, Connie Nielsen, Michael Vartan, Dylan Smith
Advertisement
Today's Photos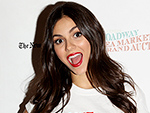 Treat Yourself! 4 Preview Issues
The most buzzed about stars this minute!