People Top 5
LAST UPDATE: Tuesday February 10, 2015 01:10PM EST
PEOPLE Top 5 are the most-viewed stories on the site over the past three days, updated every 60 minutes
Picks and Pans Main: Screen
Now Playing
Less gore, more filling. That's the welcome verdict on
Red Dragon
, the scary thriller that affords Hopkins a third chance to inhabit with silky ease the twisted Hannibal Lecter, everyone's favorite forensic psychiatrist turned multiple murderer and grisly gourmand. The actor feasts on the role he already played with lip-smacking élan in 1991's
The Silence of the Lambs
(for which he won a Best Actor Oscar) and last year's luridly unappetizing Hannibal. But the new film shrewdly offers more than just Lecter. It has a corker of a plot and solidly develops its other major characters.
That said, there was no crying need to make
Red Dragon
, which is based on a 1981 novel of the same name by Thomas Harris. An excellent version already exists in
Manhunter
, the 1986 film directed by Michael Mann (Ali). But
Manhunter
lacked Hopkins; Brian Cox played Lecter chillingly but less flamboyantly. Hence this remake.
Dragon
is actually a prequel to
Lambs
, so Hopkins gets to peel away the years as Lecter, swanning about with his hair dyed a reddish-brown and gathered in an effete ponytail. Ensconced in his familiar prison cell (re-created exactly from
Lambs
), he is reluctantly visited by Will Graham (Norton), a former FBI profiler who helped put Lecter behind bars after the bad doctor tried to murder him. Now Graham needs Lecter's help to nab a vicious serial killer. We learn—before Graham does—that his quarry is Francis Dolarhyde (Fiennes), a hare-lipped, body-building sicko with a scrapbook devoted to Lecter and a huge dragon tattoo that runs down his entire back.
The film is Hopkins's show, and director Brett Ratner (
Rush Hour 1
and
2
) gives him plenty of rein without letting him run wild. Norton and Fiennes effectively dig deep to reveal what drives their characters. Watson finds humor and vulnerability playing a spunky blind woman who seduces Dolarhyde, while Philip Seymour Hoffman is amusing as a toad of a tabloid reporter who proves as dispensable as the rag for which he writes. (R)
Bottom Line: Deliriously scary
Sam Rockwell, William H. Macy, Patricia Clarkson, Luis Guzmán
Featured attraction




Thieves don't come dumber than the hapless crew found in this snappy trifle about a heist gone hilariously wrong. The titular
Collinwood
refers to a rundown patch of Cleveland where several residents, none of them brighter than a 25-watt bulb, hope to score big by burglarizing a pawn shop.
Welcome to Collinwood
is a remake of
Big Deal on Madonna Street
, a 1958 Italian classic. (It was remade in the U.S. once before, lamely, as
Crackers
in 1984.) Here, brothers Anthony and Joe Russo, who cowrote and directed, aim only to provide viewers with a little diversion and to do it with style. The talented ensemble cast is briefly joined by a grizzled
George Clooney
, who helped produce the movie. He earns big laughs in a few scenes as a cantankerous wheelchair-bound safecracker hired to instruct the gang on the art of lock drilling. (R)
Bottom Line: A job well done
Alexis Bledel, Jonathan Jackson, William Hurt, Sissy Spacek, Amy Irving
Some movies should have reverse age limits—like Suitable only for audiences 16 or under. Take
Tuck Everlasting
, which is based on a popular 1975 children's novel by Natalie Babbitt. Older kids and younger teens are likely to be enchanted by this lovingly crafted story of Winnie Foster (Bledel, of
Gilmore Girls
), a teenage girl who learns that Jesse Tuck (Jackson), her 17-year-old beau, is really 104. But no nip and tucks for the Tucks. Jesse's youthfulness, and that of the rest of the Tuck clan, is attributable to water sipped from a magic spring. "Winnie, too, is tempted to take a swig until the Tuck patriarch (Hurt) sagely tells her, "Don't be afraid of death. Be afraid of the unlived life."
Though genuinely sweet, viewers old enough to know that young love is something you survive, like pimples, will find this romantic drama's treacle factor a little high. (PG)
Bottom Line: Love springs eternal in a solid kid's film
Andy Garcia, Olivia Williams, Julianna Margulies, Mick Jagger, James Coburn
Becoming a male escort is not an option open to all struggling writers. But Byron Tiller (Garcia) is a good-looking guy with impeccable manners, so when his novels flop and he can't support his wife (Margulies) and son, he reluctantly accepts a job offer from Luther Fox (Jagger), a gigolo turned businessman. Fox runs Elysian Fields, an L.A. escort service catering to rich, lonely women.
That's the promising beginning of this romantic drama about seduction and betrayal. Eventually
Man
turns woozy, piling dubious plot twist upon plot twist as one of Tiller's clients (Williams) enlists him to help her dying, famous-author hubby (Coburn) finish his final opus. Garcia is appealing but undercuts his character by softening his edges. Jagger is terrific, playing with bruised elegance a jaded bon vivant who learns too late that he can still have his heart broken. (R)
Bottom Line: Middling
Man
Goldie Hawn
Goldie Hawn didn't have to look far for advice on how to get into the groupie groove for
The Banger Sisters
: Her 23-year-old daughter
Kate Hudson
earned an Oscar nod for her role as "Band-Aid" Penny Lane in 2000's
Almost Famous
. "If I had any questions about clothes, she was great," says Hawn. Playing a similarly fanatical, though older, character so soon after her daughter, she adds, "was totally surreal."
Actually, not that much older. "I don't think time exists," says Hawn, 56. "You're only as old as you feel." Which is? "35!" says the actress, laughing. "I don't really look behind me; if I did I'd just wave things goodbye all the time. I'm usually saying hello to stuff. No regrets."
Well, maybe one. While she's thrilled that Hudson's husband, former Black Crowes frontman Chris Robinson, 35, wrote and performed "The Red Road" for the
Sisters
soundtrack, Hawn mock-complains, "I work more with my son-in-law than I do with my daughter. Kate's a busy little pumpkin. I'd love to direct her, act with her, serve her tea."
Hawn's brood—which also includes actor Oliver Hudson, 26—has always been her top priority. She and her longtime partner, Kurt Russell, 51, are now shuttling between L.A. and Vancouver so that their son Wyatt, 16, can play amateur hockey for Canada's Richmond Sockeyes. "He's the last one, boo-hoo," she says. "We're basically parents helping him follow his dream, as we did with all of our kids. I just look at my children and I'm the happiest person alive."
Bloody Sunday
In a feature film that plays like a documentary, director-writer Paul Greengrass (
The Theory of Flight
) brilliantly shows how tragedy unfolded in Londonderry, Northern Ireland, one Sunday in 1972, when ticked-off British soldiers fired on mostly peaceful civil rights marchers, killing 13. (R)
Heaven
Far from it.
Cate Blanchett
plays a woman in Italy who accidentally kills five people when she plants a bomb meant to fell a drug dealer. She's beset by remorse, but viewers will be afflicted by ennui at the film's languid pace and swooning self-regard. (R)
Jonah—A VeggieTales Movie
Animated vegetables sing and dance in a kid's film that—beware, nonbelievers—gets mighty preachy as it retells a Bible story. (G)
Moonlight Mile
Sentimental, but there's comedy amid the tears in a story about getting on with life after a death. (PG-13)
Sweet Home Alabama
In a giddy romantic comedy,
Reese Witherspoon
shows flinty charm as she tries to pick between hunksters Josh Lucas and
Patrick Dempsey
. We should all face such a quandary. (PG-13)
Contributors:
Alexis Chiu.
Anthony Hopkins, Edward Norton Ralph Fiennes, Emily Watson
Advertisement
Today's Photos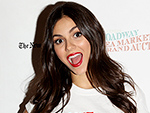 Treat Yourself! 4 Preview Issues
The most buzzed about stars this minute!