People Top 5
LAST UPDATE: Tuesday February 10, 2015 01:10PM EST
PEOPLE Top 5 are the most-viewed stories on the site over the past three days, updated every 60 minutes
Picks and Pans Main: Tube
Week at a Glance
In placing this mediocre new comedy between proven favorite Everybody Loves Raymond and freshman hit
CSI: Miami
, CBS is evidently counting on the inertia of the viewer: Hey, don't bother changing channels—it'll be over before you know it.
British actor Mark Addy, who played a pudgy stripper in
The Full Monty
, barely disguises his accent for the role of American family man Bill Miller, the unabashedly immature father of three children. The pilot repeatedly mentioned that Bill is a toilet salesman, an occupation apparently designed to explain his crude streak. His wife, Judy (Jami Gertz), speaks bluntly to Bill ("Shut your hole and change your shirt") but loves him all the same—even after he opens his robe and flashes his manhood in the living room. Judy calls Bill "a stupid, stupid man," and we learn in the second episode that she likes feeling smarter than her spouse. It's nice to know she's getting something out of the relationship.
Addy was set to star in the CBS movie
Gleason
(airing Oct. 13) before this series demanded his full attention. He shows traces of the talent it would take to imbue Bill Miller with some of the old Ralph Kramden spirit. But without better scripts, this sitcom will never be more than filler.
Bottom Line: On its feet but wobbly
TNT (Sun., Oct. 20, 8 p.m. ET)
The early days of TV must have been an exciting time, but this movie—the two-hour pilot for a series that went undeveloped—is only a middling look at an infant medium.
It's 1948 and ingenuous Audrey (the appealing Christina Hendricks) is hired as secretary to the VP of programming at the struggling Empire network. Her boss (Dylan Baker) is known as the Colonel, so you'd expect him to be a brass-hat type barking orders. In fact he's polite and a bit dull. The network head is Doc (Christopher Lloyd, answering to the name of his
Back to the Future
character), an abstracted inventor given to brooding for reasons that take too long to become clear. Molly Ringwald plays Doc's new wife, Marion, who turns out to be cannier than her dumb-blonde surface suggests. It's a potentially colorful but underwritten role that gives Ringwald little chance to shine.
The film derives enjoyable, if predictable, comedy from the perils of live production. But the characters are all left in suspended animation, looking toward a future that viewers can only imagine. "Would Audrey have found love with Walt (Michael B. Silver), the floor manager and aspiring director? "Why bother wondering?
Bottom Line: No big whoop
UPN (Wednesdays, 9 p.m. ET)
Dee-dee-doo-doo, dee-dee-doo-doo.
I know I can watch the original series from 1959-64 at noon or midnight on the Sci Fi Channel. I know that new host Forest Whitaker, though superior in size, will never equal Rod Serling in gravitas. But when I hear that old, eerie music, I'm drawn irresistibly to this revival.
UPN's Zone is inconsistent, but that's probably unavoidable for an anthology that tells two stories a week. Last month's premiere set a high standard with the clever and poignant "One Night at Mercy," in which the Grim Reaper (played by Jason Alexander with just enough of a wink) tried to quit his depressing job. The Oct. 16 hour offers "The Pool Guy," a tense mind game in which the title character (Lou Diamond Phillips) can't escape a recurring dream of his own murder.
Early episodes have contained lesser efforts too. "Shades of Guilt" was a heavy-handed parable in which a white man turned black and suffered the sting of racism. "Dream Lover" resorted to an arbitrary twist: The fellow having a fantasy was actually a figment of somebody else's imagination. Still, it's good to see the anthology form back on TV. These little dramas don't give us time to grow bored.
Bottom Line: Stay a while in the Zone
NBC (Sundays, 10 p.m. ET)
Show of the week




The last thing TV needs is another cops-and-courts series—except this isn't just another one.
Boomtown
adds style and smarts to the genre by telling crime stories from multiple perspectives, including those of the detectives (Mykelti Williamson and Donnie Wahlberg); the patrol officers (Jason Gedrick and Gary Basaraba); a paramedic (Lana Parrilla); a deputy D.A. (Neal McDonough); a reporter (Nina Garbiras); and the suspects. The drama moves back and forth in time; the same scene is shown from different points of view. If you pay attention, the writing and direction reward the effort.
Law & Order
with extra layers? Sure, but there's more. Within its complex narrative structure, the new series finds space for a surprising amount of character development. The married prosecutor and the journalist are having a clandestine affair. One of the cops privately worries about his wife's depression. And life can affect work in unanticipated ways.
Bottom Line: Well worth investigating
Sunday, Oct. 20
DANCING AT THE HARVEST
MOON CBS (9 p.m. ET) Jacqueline Bisset gets passionate with the son of an old flame in this TV movie.
Monday, Oct. 21
GIRLS CLUB
FOX (9 p.m. ET) It's the opening argument for a new show about female lawyers from the creator of Ally McBeal.
Tuesday, Oct. 22
A NOSE FOR CRIME
Animal Planet (8 p.m. ET) You're collared, buddy. Real-life dogs who do police work are the subject of this special.
Wednesday, Oct. 23
EXTREME VARIETY
NBC (8 p.m. ET) Ed's Tom Cavanagh is host of a Las Vegas special featuring sword-swallowing and such.
Thursday, Oct. 24
SURVIVOR: THAILAND
CBS (8 p.m. ET) The offer of a feast gets the tribes' juices flowing for the reward challenge.
Friday, Oct. 25
WOMEN ROCK!
Lifetime (10 p.m. ET) Jennifer Love Hewitt emcees and sings at a concert to raise breast-cancer awareness.
Saturday, Oct. 26
FAT ALBERT HALLOWEEN SPECIAL
NBC (8 p.m. ET) Bill Cosby's classic cartoon character plays a few tricks.
CBS (Mondays, 9:30 p.m. ET)
Advertisement
Today's Photos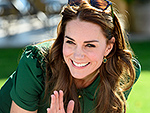 Treat Yourself! 4 Preview Issues
The most buzzed about stars this minute!