People Top 5
LAST UPDATE: Tuesday February 10, 2015 01:10PM EST
PEOPLE Top 5 are the most-viewed stories on the site over the past three days, updated every 60 minutes
Picks and Pans Main: Tube
Talking With...Fred Dryer
A Santa movie in mid-November? Just the ticket for folks who string up their Christmas lights right after Halloween.
On holiday from Frasier, Kelsey Grammer stars in this forgettable Wonderful World of Disney comedy as Nick St. Nicholas, a Miami millionaire-about-town. Nick would like to spend the Yuletide zooming around in his Ferrari and romancing TV weather gal Heidi Gardelle (Elaine Hendrix), but his father is pressing him to drop everything, move way up north and take over the family business. You guessed it: Dad is Santa Claus, played by roly-poly Charles Durning (who previously put on the long white beard for Elmo Saves Christmas and Mrs. Santa Claus).
Durning earns a couple of laughs as a Claus more cranky than jolly, but Grammer is stuck with a fuzzy character whose early huffiness doesn't contrast sharply enough with his later benevolence. As for the main plot complication—Nick's unwitting involvement in a dot-com charityscam—it's just something to fill time until he opens his eyes to the charms of Lorena Braga (Ana Ortiz), his pretty Venezuelan cook. "I am not falling for him," Lorena insists to Nick's butler, Jasper (Brian Bedford). Sure, honey. Go stand under the mistletoe.
Bottom Line: Don't rush the season
USA (Fri., Nov. 15, 8 p.m. ET)
It's not easy for a viewer to forgive Mark Fuhrman's perjury in the OJ. Simpson trial. If you plan to depict the former Los Angeles police detective favorably in a TV movie, you'd better cast an actor of superior credibility.
Christopher Meloni, the picture of probity on
Law & Order: Special Victims Unit
, capably fills the bill in this workmanlike adaptation of Fuhrman's book about his investigation into the 1975 slaying of Martha Moxley, for which Kennedy cousin Michael Skakel was convicted last June. Mixing cockiness and righteous anger, Meloni sells us on Fuhrman's sincerity when he expresses his determination to obtain justice for Martha as well as material for a bestseller.
What's really difficult to accept is the filmmakers' decision to place Martha (Maggie Grace) in the role of narrator from beyond the grave. This device is apparently supposed to heighten our sympathy for the 15-year-old victim, but it comes across as gratuitous and exploitative.
Bottom Line: Meloni keeps it honest
PBS (Tues.-Wed., Nov. 19-20,9 p.m. ET)
Show of the week




High rollers see his face on the $100 bill; frugal types cite his adage that a penny saved is a penny earned. But how much does the average American know about Benjamin Franklin beyond the general impression that he was a long-lived Renaissance man?
This two-part, 3½-hour program makes good use of traditional documentary techniques in covering the 84 years of a Founding Father who excelled in journalism, science, diplomacy and business. But the producers supplement the usual corps of talking-head experts with a well-cast troupe of costumed actors who deliver the actual words of historical figures under discussion. Foremost among the performers is Richard Easton (a Tony winner for
The Invention of Love
), who portrays the older Franklin as a gent of sparkling wit, agile mind and strong backbone. He's such a charming guest, you'll want him to stay and dine.
Bottom Line: Ben comes up big
UPN (Mondays, 9:30 p.m. ET)
"I have been acting like a big idiot," Mona (Rachel True) conceded to half sister Dee Dee (Essence Atkins) in an early episode of this freshman sitcom. "But it's very endearing once you get used to it."
"Endearing" is a stretch, but True manages to make Mona surprisingly likable given her carping about Dee Dee's privileged childhood. Now in their 20s, the two are living in the same apartment building and trying to build a relationship, while their mothers (Telma Hopkins and Valarie Pettiford) get catty whenever they cross paths. Though I'd like to see less of Mona's platonic pal Spencer (Chico Benymon) and much more of the young women's rich father (talented Obba Babatunde), the female contingent has enough comic potential to justify the show's survival.
Bottom Line: Half-decent
NBC (Tuesdays, 9:30 p.m. ET)
The husbands of
Hidden Hills
salivated in this sitcom's September pilot when they learned that Belinda (Kristin Bauer), a single mom new to the suburb, was the star of her own pornographic Web site. Doug (Justin Louis), the volunteer girls' Softball coach, was fantasizing about Belinda when he took a line drive to the groin.
Ready for some good news? The series hasn't gotten any worse. Doug, who admits his "complete lack of intelligence" and seems bent on proving it, is lucky enough to have a wife, Janine (Paula Marshall), who's smart as well as sexy. He even learns a lesson once in a while. Unfortunately, the show's appreciation of suburban absurdities is obscured by its penchant for gimmicks—extreme close-ups, instant replays, grainy flashbacks, nights of fantasy. It's often too busy to be funny.
Bottom Line: The humor is hiding
Sunday, Nov. 17
MALCOLM IN THE MIDDLE
FOX (9 p.m. ET) Lois suffers in-law insults at a birthday party for Hal's dad (guest star Christopher Lloyd).
Monday, Nov. 18
LATE SHOW WITH DAVID LETTERMAN
CBS (11:35 p.m. ET) Citizens of Schoharie, N.Y., fill the Ed Sullivan Theater for Dave's salute to their small town.
Tuesday, Nov. 19
FRASIER
NBC (9 p.m. ET) The sitcom turns serious with Niles facing heart surgery.
Wednesday, Nov. 20
THE BACHELOR
ABC (9 p.m. ET)
Aaron picks his woman—but takes his time about it—in a two-hour season finale.
Thursday, Nov. 21
WILL & GRACE
NBC (9 p.m. ET) Katie Couric guest stars in the series' 100th episode as Grace finds marrying Leo (Harry Connick Jr.) won't be easy.
Friday, Nov. 22
20/20
ABC (10 p.m. ET) Tom Hanks and
Leonardo DiCaprio
tout their movie Catch Me If You Can to Barbara Walters.
Saturday, Nov. 23 GREAT PERFORMANCES: JOSH GROBAN IN CONCERT PBS (8 p.m. ET) The pop classical phenom is joined by Angie Stone.
"My daughter was born the month we shot the Hunter pilot," Fred Dryer says of the hit cop show that he starred in from 1984 to 1991. Now his daughter Caitlin, his only child with Tracy Vaccaro (they divorced in the late '80s), "is 18, going to college and saying, 'Dad, you need a girlfriend.' "
That's tough love from the daughter of a TV tough guy. As unorthodox L.A. detective Rick Hunter, Dryer, along with partner Dee Dee McCall (Stepfanie Kramer, 46), is making a comeback in the first of two new NBC movies,
Hunter: Return to Justice
, airing Nov. 16. "Nothing has changed," says Dryer of reuniting with his sidekick. "She's one of the guys. She can take a joke and a punch."
So can Dryer, who at 56 still insists on doing most of his own stunts. "It's all about athleticism," says the actor, a defensive end for the L.A. Rams in the '70s. When he's not working in TV (besides the second Hunter movie, due next year, he's helping create a pilot for NBC in which he'd star as a private eye), Dryer is putting some energy toward finding Ms. Right. "I'd like to have children," he says. "But I'd have to marry someone in their 30s, wouldn't I? I think I need to wear a sandwich board that says, 'I'm available.' "
Contributors:
Amy Bonawitz.
ABC (Sun., Nov. 17,7 p.m. ET)
Advertisement
Today's Photos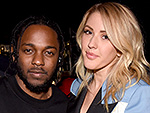 Treat Yourself! 4 Preview Issues
The most buzzed about stars this minute!