People Top 5
LAST UPDATE: Tuesday February 10, 2015 01:10PM EST
PEOPLE Top 5 are the most-viewed stories on the site over the past three days, updated every 60 minutes
Forgiven Sins
Mourning His Wife and Daughter, Bruce Murakami Finds An Unlikely Ally—the Driver Who Caused Their Deaths
A 19-year-old racing his rented sedan as fast as 85 mph—30 over the speed limit—had hit and killed Cindy Murakami, 45, and daughter Chelsea, 11. The crash shattered Bruce Murakami's world, launching him on an emotional voyage of revenge and, eventually, forgiveness that would transform his life—and that of the teen who had robbed him of his family. "It's important to me that something good come from this," Murakami says. "It's what Cindy would have wanted."
Generosity of spirit was always what struck people most about Cindy, a chef and school volunteer active in her church. She was a divorced mother of one son (Josh, now 29) living in Hawaii in 1978 when she went on a date with the finance specialist who'd helped her buy a car—Murakami. Wed in 1980, they had son Brody the next year and in 1987 adopted Chelsea, who became an avid reader and talented singer. "She was just like her mother—they were both very loving," says Murakami, who moved the clan to Tampa, where he was a contractor.
On that last afternoon, after going home for lunch, he was heading back to work when Chelsea called out, "You didn't give me a kiss." He quickly obliged. Minutes later, realizing he had forgotten something, Murakami returned home. In the meantime, Cindy and Chelsea had gone to the supermarket. As they were pulling out, a gold Dodge Intrepid came barreling toward them. Behind the wheel was Justin Cabezas, a Sarasota, Fla., college student visiting his parents, who had sped up when he noticed a Mustang in the next lane. "It was just random," says Cabezas, now 23, who had no previous record of traffic violations. "It just turned into racing."
The impact made the minivan careen into an oncoming SUV and explode into flames. Minutes later Randy White, pastor of the Murakamis' church, happened by. "Bruce was on his knees with his face in his hands," says White, "crying uncontrollably, screaming, 'Why? Why?' " Cabezas heard the anguished cries from the ambulance that took him to the hospital for treatment of minor injuries.
Devastated, Murakami quit work, spending long hours alone at the beach, a place Cindy had loved. "My dad hit the depths of despair," says Josh. "He had to reevaluate priorities in life." While he waited for the state to file charges against the driver, Murakami battled successfully to have the speed limit reduced and a median closed off on the deadly stretch of road where four others had been killed in five years. But then he learned the state attorney's office, plagued by internal problems, had opted against pursuing Cabezas. "I just hit the ceiling," says Murakami. "I became a man with a mission."
He hired a criminal lawyer, who examined police reports, found new witnesses and brought in a team of traffic experts, eventually persuading a new state attorney to file vehicular-homicide charges against Cabezas in June 2001. "When I found out," says Cabezas, by then back in Sarasota trying to rebuild his life, "it was like the world was ending again."
But something changed when Murakami finally laid eyes on Cabezas at his September 2001 arraignment. Expecting a punk, he encountered a clean-cut honors student. "He was a scared boy," says Murakami. "I couldn't see sending a kid the same age as my son to prison for 30 years."
He told his lawyer to start working on a plea agreement—on the condition that Cabezas meet Murakami for a one-on-one talk. Before Murakami signed off, he says, "I wanted to see if there was some real remorse." There was. Trembling and crying, Cabezas said he'd wanted to apologize since the crash but had been stopped by his lawyer. Murakami wept too, and they embraced. "It was very good for both of us," says Cabezas, who got 10 years' probation (the first two under house arrest), five of them without a driver's license. At Murakami's suggestion, there was one more penalty: 300 hours of community service, to be spent speaking—with Murakami—to teens about reckless driving.
Last month the pair began that odyssey, sharing their cautionary tale with 450 students at St. Petersburg's Northside Christian School. "I'm trying to keep you from following in my footsteps," Cabezas told the students, who seemed to hear him. "It was a real reality check," says Eric Douglas, 17, who got a speeding ticket last summer. "I don't think I'll ever forget." For Murakami, who has sold his business, it is all a part of rebuilding. "It was tough for me and tough for Justin," he says. "But together we're going to make a difference."
Thomas Fields-Meyer
Kristin Harmel in Tampa and Jeff Truesdell in St. Petersburg
Contributors:
Kristin Harmel,
Jeff Truesdell.
The instant he spotted the column of black smoke, Bruce Murakami felt a sense of dread. Driving from his suburban Tampa home toward the plume, Murakami stopped—he still can't explain why—to run toward its source, a flaming tangle of vehicles sprawled across a six-lane highway. Then, in the inferno his eyes caught a stomach-churning sight: the crumpled remains of his family mini-van. "There was a part of me that was going, 'No, it couldn't be,' " says Murakami, 53, of that horrific day in November 1998. "But then I realized it was my wife and daughter."
Advertisement
Today's Photos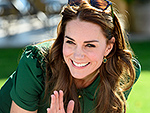 Treat Yourself! 4 Preview Issues
The most buzzed about stars this minute!