People Top 5
LAST UPDATE: Tuesday February 10, 2015 01:10PM EST
PEOPLE Top 5 are the most-viewed stories on the site over the past three days, updated every 60 minutes
Back for Moore
Filmmaker Michael Moore Stirs Things Up Again with Bowling for Columbine
Bowling for Columbine
, Michael Moore marches into the Troy, Mich., headquarters of Kmart with two victims of the Columbine High School shootings to display their bullet wounds. The next day Kmart announced it would no longer sell bullets in its stores. But if the outcome sounds like a victory, some Columbine parents weren't exactly bestowing laurels. As Brian Rohrbough, whose son Daniel died at the school, put it, "This is just a guy trying to capitalize on the tragedy of others."
Moore, 48, is unrepentant. But then, the outspoken left-leaning director has built a career on being contrary—some would say even bullying—to get his point across. His 1989 film Roger & Me—about the impact on tiny Flint, Mich., of General Motors closing its factory there—was the most successful nonconcert documentary ever (with U.S. box office of $6 million). Yet it prompted one critic to dub Moore's style "Roger and Me Me Me Me."
Bowling for Columbine
won a special prize at this year's Cannes Film Festival and has made $1 million so far. But even critics who agree with his politics bristle at Moore's confrontational style—which, in Columbine, prompted NRA President Charlton Heston to walk out on an interview. "I could have sympathy for his point of view," says Washington Post film critic Desson Howe, "but his tactics just turn me off."
Love him or hate him, Moore, who thinks all journalists should be as aggressive as he is, isn't backing down. "I should be sitting in that recliner watching sports on TV, right?" he says in the $1.2 million Manhattan apartment he shares with wife Kathleen Glynn, 44, a producer of
Columbine
. "As soon as the media starts doing their job, I go back to my Tostitos and dip."
As for the charge that the proudly schlubby Moore—whose uniform is jeans, a windbreaker and a baseball cap—is out to hog the limelight, he says, "If you looked like me, would you blow yourself up to 50 ft. and put yourself on a movie screen? I have a sign up that says, 'When in doubt, cut me out,' because it isn't about me."
Moore traces his activism to an earlier career interest—becoming a Catholic priest. He was born in Davison, Mich., the oldest of three children born to factory worker Frank, 81, and homemaker Veronica, who died in July. Moore and his sisters Anna, now 47, and Veronica, 45, were reared on trips to Washington, D.C., where Veronica "would teach us how the government worked," he recalls. After eight years of Catholic schooling, Moore attended a seminary in Saginaw, Mich., where he was planning to become a Jesuit. He didn't go the distance—"The priest told me that I asked too many questions," he explains—but the experience stayed with him. "I guess in my head I never left the seminary," he says. "I still have the belif that I should be doing something with my life that benefits society."
In 1972 Moore briefly attended the University of Michigan in Flint, the city where he later founded the independent newspaper The Flint Voice. Around that time he met Glynn, an aspiring graphic designer who found him to be "free-wheeling and independent. I thought he was pretty cool." The pair didn't get to know each other until six years later, when Glynn, then a new mom to Natalie, now 21 and a student at Sarah Lawrence College, was splitting from her first husband. After dating for 10 years, she and Moore married in 1991. "I think Michael found his voice when he found Kathleen and Natalie," says pal Karen Duffy, who appeared on Moore's '99 cable TV show The Awful Truth. "No matter what happens in his life, he has two amazing, smart women who love him. They're a really solid family."
Although the success of Roger & Me made him a hometown hero in Flint, he relocated to New York City in the early '90s. These days, he is busy running his film company and writing (his third book, Stupid White Men...and Other Sorry Excuses for the State of the Nation! has been a bestseller since its release in February). Despite his reputation as a grumpy cynic, "I'm generally an optimistic person," says Moore. "I believe that eventually people do the right thing. But it takes a while sometimes."
Michelle Tauber
Lynda Wright in New York City
Contributors:
Lynda Wright.
In one sensational scene of his gun-control documentary
Advertisement
Today's Photos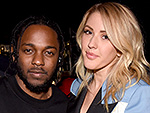 Treat Yourself! 4 Preview Issues
The most buzzed about stars this minute!