People Top 5
LAST UPDATE: Tuesday February 10, 2015 01:10PM EST
PEOPLE Top 5 are the most-viewed stories on the site over the past three days, updated every 60 minutes
Jerry's Encore
Enduring a Wave of Illnesses, Jerry Lewis Survives a Near-Suicidal Bout with the Effects of a Prescribed Drug
The weight gain caused by the prednisone, an anti-inflammatory that can also bring on osteoporosis, put additional strain on Lewis's spine, aggravating the chronic back pain he has been battling for decades. "It got so bad," he says, "I went upstairs, and I was sitting in the master bedroom and thinking I know where the gun is and it would be over in a minute."
Today Lewis fields phone calls in the office of his six-bedroom, redbrick house while sipping diet orange soda and chomping on an orange Popsicle, his depression replaced by a flash of humor. Lady, the oldest of the family's three Shih Tzus, trots in. "Hey Laaaady," Lewis shouts to the dog in his famously nasal tone. As Sandra Pitnick, 52, his wife of 19 years, and their daughter Dani, 10, look on, he gives them the trademark hyena laugh, loud and goofy. For a moment he seems the Lewis of old, the rubber-faced comic whose partnership in the '50s with Dean Martin spanned a decade and 17 films and won a new generation of fans with the Nov. 24 CBS movie Martin and Lewis. Lewis claims to remember every show they ever did. "But he calls me by other women's names," jokes his wife. "What does that tell you?" Lewis has an answer: "Getting old is not for sissies. It's a pain in the ass."
But no longer a pain in the back. The same day that he was nearly driven to suicide, Lewis received a "pain pacemaker," a remote-controlled device that alleviates pain through electrical stimulation. Lewis had the gadget permanently implanted in his spinal column during a three-hour operation in Houston last April, and he has been pain-free ever since. "I can have Dani run from the gate to Daddy's arms, and I can pick her up," says Lewis, who also raised six sons with his first wife, Patti Palmer, a big-band singer.
Not that he's out of the woods yet. The pulmonary fibrosis has brought Lewis's hectic, hyphenate career as actor-director-producer-nightclub-performer-lecturer to a near halt while he convalesces. "This woman has kept me alive," he says, beaming at Pit-nick, a former dancer with whom Lewis fell in love after casting her in his 1981 film Hardly Working. "It's been tough," says Pitnick, whom Lewis affectionately calls "Sam." "We've been home more in the last two years than ever before."
In fact, the entertainer briefly considered handing off his annual duties as the host of the Labor Day telethon for the Muscular Dystrophy Association this year. "My staff, the doctors, everybody thought I shouldn't do it. They were afraid I would turn people off by looking ill." His response: "Can anyone please tell me when I said, 'I will only help these children as long as I look good?'" In the end, he went on, and the telethon raised a record $58.3 million for Jerry's kids.
This has been Jerry's year in a way. Martin and Lewis won praise from most critics and drew 13.2 million viewers. Lewis agreed to cooperate with the CBS producers on the script (prompting HBO to pull the plug on Lewis's own movie about the duo). His portrayer, Will & Grace star Sean Hayes, "looked like he was cloned, he's so good," Lewis says.
Still, he says he couldn't bear to watch the final scene: the feuding pair's final performance at New York City's Copacabana on July 24,1956, before going their separate ways. "I broke up the act," says Lewis. Despite Martin's air of nonchalance, claims Lewis, "Dean hurt desperately. And I felt guilty of not seeing it sooner."
Nine years later, on the closing night of his solo lounge act at the Sands Hotel in Las Vegas, Lewis took a pratfall off a piano and chipped a piece of his spine, leaving him in chronic pain. He freely admits to abusing Percodan, taking as many as 13 pills a day to ease the pain. "I would crush them up into a powder to sprinkle on salads, hoping they'd work faster," he says. Finally, in October 1978, Lewis collapsed. "I was bleeding from my nose, my mouth, my ear, every orifice," he remembers with a shudder. Lewis's friend, famed heart surgeon Dr. Michael DeBakey, who was also his personal physician, treated the comedian for an ulcer and had him hospitalized for 10 days to wean him off the painkiller. "When he cleaned me out, we dumped 2,000 Percodans in the toilet," says Lewis.
For the next 19 years he dealt with his aching spine the old-fashioned way—with stoicism. He gained some relief with a 1997 spinal surgery and epidural injections administered by Dr. Joseph Schifini, a Las Vegas pain specialist and anesthesiologist. Gradually, those stopped working. But Lewis didn't. "Jerry doesn't do anything on a small scale," Schifini says. "He'll go out onstage for 2½ hours, and when he's onstage, the adrenaline takes over."
In May 2001, however, Lewis complained of shortness of breath. Diagnosed with pulmonary fibrosis, he was initially given only a 10 percent chance of survival. Taking prednisone greatly improved his prognosis. Even so, Lewis was scared. "My partner died of respiratory failure," he says of Martin, who passed away at 78 on Christmas Day 1995.
As the drug's side effects increased and his fear turned to despair, Lewis says it was only thoughts of his wife and daughter that kept him from suicide. "With my sons, it was all about me," says Lewis. "Dani is the air in my lungs."
And so he phoned DeBakey in Houston and poured out his anguish. Just a few hours later, DeBakey sent over Schifini, who told Lewis about the pain pacemaker.
Lewis still has a way to go to recovery. He must remain on the prednisone until at least early next year. In the meantime, "I rise at 8 a.m., kiss my wife and daughter and take care of business in the office until noon and then write until 6." He's currently 2,000 pages into his own memoir of Martin and Lewis. "I can have the best time getting a project going and then leave it all in here," he says, pointing to his desk. "I was never able to do that before Dani. She showed me that I could be selfless in a way that I never believed possible. From the day she arrived, I've been a better man."
Michael A. lipton
David A. Keeps in Las Vegas
Contributors:
David A. Keeps.
Last April Jerry Lewis was near the end of his tether. Suffering from pulmonary fibrosis (a scarring of the lung tissue) and cooped up in his Las Vegas home, "I was wallowing in depression," he says. What triggered his blues was not the fibrosis. Lewis, after all, is accustomed to illness: Over the past 20 years, the 76-year-old comedian has endured open-heart surgery (after which he gave up a five-pack-a-day cigarette habit), prostate cancer, diabetes and viral meningitis. Instead, what sent Lewis spiraling into depression was the treatment: a megadose of the steroid prednisone. "I put on 56 pounds," says Lewis. "Because of the swelling, you can't bend over and tie your shoe. I needed to exercise, but I'd get up and walk 20 feet, and I needed oxygen."
Advertisement
Today's Photos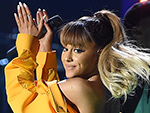 Treat Yourself! 4 Preview Issues
The most buzzed about stars this minute!