People Top 5
LAST UPDATE: Tuesday February 10, 2015 01:10PM EST
PEOPLE Top 5 are the most-viewed stories on the site over the past three days, updated every 60 minutes
Intelligence Agent
Marlo Payne Rice Runs a School for Kids Who Are Both Gifted and Learning Disabled
Two years later Collin not only looks forward to his classes, he excels in them. Along with 45 other students, he attends the Brideun School for Exceptional Children in Lafayette, Colo., the private academy that his mother founded in September 2001. Brideun (Gaelic for "one who watches over little ones") is the first school to focus solely on children who are among the unknown number researchers call "twice exceptional," meaning that they show extreme intelligence in some areas but are hampered by learning disabilities in others. (Some theorize that Albert Einstein, a famously poor student, was twice exceptional.) "Too often these kids are known for their weaknesses, not their strengths," says Tracy Cross, an education professor at Ball State University in Indiana. "That's why a school like this is so important."
At Brideun everything is tailored to meet the special needs of the students, all of whom score high on intelligence tests (three have IQ's over 200, a level equated with genius) but cope with disorders such as auditory-processing and speech and motor problems, and mild autism. Students, aged from 6 to 16, are grouped by ability, not grade, and one-on-one instruction is stressed over group lectures. Much time is spent on learning social skills and taking classes—yoga, for instance—that help students to slow down and concentrate. There are no report cards, and while Brideun is still too new to have graduates, the hope is that alumni will be able to operate with confidence in the real world, whether they continue their educations in public schools or not. "It is about taking what they have and helping them figure out how that can be an asset not a detriment," says Rice, who teaches art and serves as principal.
Growing up in rural Afton, Wyo., on a dairy farm owned by her father, Bill Payne, now 56, Rice showed an early interest in education. "She played school even as a tiny girl and was very serious about it," recalls her mother, Loretta, 57, a former hairdresser. Rice won a scholarship to Westminster College in Salt Lake City, then in 1994 earned a master's in psychology at the University of Utah. Interning at an area mental-health center, she met an autistic savant said to be a model for Dustin Hoffman's role in Rain Man. (Because he was otherwise retarded, with only a single area of brilliance—mathematics—he didn't fit the definition of twice exceptional.) "He was a patient at the center," Rice says, "but he also served as an accountant."
By then she had wed Sean Rice, 35, an engineer she'd met as an undergrad, who now teaches science at Brideun. After Collin's birth in 1994 (daughter Morgan, 10, who has no learning disabilities, was born two years earlier), the family moved to the Denver area, where Rice started a successful counseling practice for gifted and learning-disabled children. But after Collin entered school, his difficulties led her to shift priorities. "He had a wonderful mind, but he didn't believe it, and no one else believed it," she says. "That was the turning point."
In October 2000 Rice won more than $1 million in a settlement after being injured by falling merchandise in a store. She used the money to buy land and build Brideun, recruiting eight teachers. Parents were attracted by word of mouth, and the school opened its doors a year later. Brideun receives no government funds—maintenance and salaries are covered entirely by the students' $9,750 tuition. It's a price students' families seem happy to pay. "This is the first time in 10 years of living my child has actually written something on paper. I couldn't believe it," says mother Leah Niederlander, who took out a second mortgage so her son Jimmy, 10, could attend Brideun. Says Jimmy: "Other schools tried to change me; Brideun accepts me for who I am."
Such victories make Rice hungry to start pre-and high schools for the twice exceptional and to see the Brideun model spread. "This isn't the final stopping point for me," she says. "Not even close."
J. D. Heyman
Jason Bane in Denver
Contributors:
Jason Bane.
The words broke Mario Payne Rice's heart. In September 2000 her son Collin, then 6, came home from the first grade very upset. "Mom, I'm the dumbest kid in the whole school," he told her. "I'm the only one who can't read." Collin was dyslexic and failing special education classes. But he also possessed a college-level vocabulary and an IQ above 130—a level that experts equate with high intelligence—and Rice, 35, an educational counselor, feared his gifts were being ignored. "I could not put him through the public school system," she says, "because I knew it would destroy him."
Advertisement
Today's Photos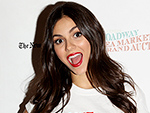 Treat Yourself! 4 Preview Issues
The most buzzed about stars this minute!