People Top 5
LAST UPDATE: Tuesday February 10, 2015 01:10PM EST
PEOPLE Top 5 are the most-viewed stories on the site over the past three days, updated every 60 minutes
Death of a Salesman
Millionaire Pitchman Rick Chance's Murder Exposes His Dirty Not-So-Little Secrets
So it came as a shock this summer when those same stations broadcast very different images of Chance: grainy surveillance video grabs showing him checking into a Tempe hotel with a bored-looking stripper on Aug. 8—hours before he was found murdered at age 44. Within days police located the woman—topless dancer Brandi Hungerford, 25—and charged her in Chance's death. On Oct. 30 prosecutors also leveled murder charges against her sometime boyfriend, stripper Robert Lemke, 25. Hungerford subsequently pleaded guilty in a case that has riveted central Arizona with revelations of the popular pitchman's secret life. "Rick had a dark side," says Jill Scott, a former Mrs. America who filed for divorce from him in 1999 after a two-year marriage, "and it finally caught up with him."
The ignoble end was a radical departure from Chance's image as a civic-minded tycoon. After starting work in 1981 at a Phoenix glass company, he launched his chain, building it into a $25 million-a-year franchise with ads offering free meals and coverage of insurance deductibles. "He was a master marketer," says Bob Hittenberger, who heads an auto-glass trade group. "He knew what buttons to push."
The wealth that followed bought Chance a lifestyle far from his upbringing in small-town Maricopa, Ariz., where classmates taunted him because he had lost his right eye to glaucoma. Living in the splendor of a $1.6 million home outside Scottsdale, he drove a Mercedes, sported a full-length sable coat despite the heat and donated as much as $60,000 at one time to charities. A devout churchgoer who could quote psalms from memory, he gave money to help turn a fundamentalist Phoenix congregation into an international ministry. "He believed that his success was directly related to his relationship with the Lord," says Sammy Moses, 66, who operates the evangelical ministry.
But behind that public persona lay a troubled personal life. A brief first marriage ended in divorce, and his second wife, with whom he had a son and daughter, left him after a May 1993 incident in which, police say, Chance picked up a 19-year-old girl who apparently drugged him and stole $71,000 in jewelry and his Mercedes.
Still, Chance "seemed so sincere and vulnerable," says Scott, who was a divorced mother of two sons when a mutual friend introduced the pair in 1995. Soon after they married in 1996, she saw signs of trouble. She says he made unusual sexual demands and that she once found him in their bedroom with another man, both naked except for towels. "He seemed to be battling his inner demons," says Scott. "His desires were strong and went against his spiritual life."
After that third marriage ended in July 1998, Chance turned more of his attention to a new love—designing and selling jewelry. "He had excellent taste," says Darrell Olson, a Phoenix jeweler who sold Chance's baubles. Yet Olson worried because Chance would carry so much merchandise with him. "I'm sure I said, 'Gosh, you have to be more cautious,' " Olson recalls.
Hoping to capitalize on his sales and marketing skills, Chance came up with a new scheme: going on TV to pitch an online jewelry store. On Aug. 8, the night before he was to film the first promotional spot, he left home at 7 p.m. carrying a satchel with about $1 million in jewelry. Approximately two hours later the hotel security camera caught him checking in with Hungerford, whom police say he had dated three previous times. Lemke subsequently met them in room 317, say police. The next day, when a maid found Chance's body—a single bullet in his throat—the jewelry was gone.
With the help of tips phoned in after a broadcast of the surveillance footage, police caught up with Hungerford and Lemke in a Tacoma, Wash., apartment. The couple had jewelry, several handguns and a fur hat stuffed with $20,000 in cash. Hungerford pleaded guilty to second-degree murder, landing 10 to 22 years in prison—in exchange for a pledge to testify against her alleged accomplice. Lemke pleaded not guilty to the murder on Jan. 6. His next trial date is Feb. 12.
In interviews with police, Hungerford said, "It was a calculated robbery, but murder was not part of the plan," says the Tempe police's Sgt. Dan Masters. For Chance, who enjoyed life on the edge, it was an outcome he apparently never suspected. "He believed he had a special protection," says Scott, his ex-wife. "But this time he had an appointment with death."
Thomas Fields-Meyer
David Schwartz in Tempe, Frank Swertlow in Los Angeles and Mary Boone in Tacoma
Contributors:
David Schwartz,
Frank Swertlow,
Mary Boone.
Anyone who watched TV in central Arizona had grown accustomed to seeing Rick Chance's rugged, cheery face. For years Chance appeared as the pitchman in hokey, homespun commercials beckoning customers to the windshield-replacement business he had built into a cash cow, with franchises in six states. "He was a very charismatic guy," says Peter Gallic, whose New Jersey corporation had planned to buy Chance's business, "and a natural salesman."
Advertisement
Today's Photos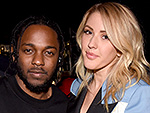 Treat Yourself! 4 Preview Issues
The most buzzed about stars this minute!