People Top 5
LAST UPDATE: Tuesday February 10, 2015 01:10PM EST
PEOPLE Top 5 are the most-viewed stories on the site over the past three days, updated every 60 minutes
Spark of Life
Months After a Tragic Crash Left His Mother in a Coma, Michael Anthony Clark, 5 Lbs. 12 Oz., Enters the World
It was the sisters' last conversation. Within three hours Annette, 34, lay in a coma, and Glenn, 38, was dead. The Clarks were only minutes from their Saxonburg, Pa., home when their 1993 Ford pickup collided with another truck, driven by a woman who police say was drunk. For the next five months Annette's loved ones kept a vigil by her bedside. She still has not awakened, but the baby inside her thrived—and on Nov. 22, defying enormous odds, he was born by cesarean section at Pittsburgh's Allegheny General Hospital. Though six weeks premature, he is in robust health. "If you look at the medical literature," says Dr. Ronald Thomas, director of maternal and fetal medicine, "there are almost no cases like this."
The miracle wasn't lost on those in the delivery room. Doctors and family members shed tears at the sight of the baby—and the mother unaware of her own son's birth. "I was the first to hold him outside the delivery room," says Glenn's mom, Rosellen Moller, 63, a Greenville, Pa., homemaker. "My son was there in spirit." Says Michelle, 32, an insurance agent: "I kept thinking, 'This is not how it's supposed to be.' "
Michelle and her husband, Matthew, decided soon after the accident that their nephew's care would be up to them if he made it to term. "It was what needed to be done," says Matthew, 31, a sales rep. "We had a pretty good idea of how Glenn and Annette would have gone about raising a child." Michael is now sleeping in the wicker bassinet once used by his cousin, Matthew and Michelle's 7-month-old daughter Grace, who was born a week before the crash. Every day Michelle struggles with the joy of motherhood and the heartbreak of missing her sister. "Even though I'm doing probably the greatest thing I could ever do for her, I feel like I'm taking something from her," she says. "I'm enjoying all his special moments—things she and Glenn should have been enjoying together."
Michael's parents first met at a frat party in 1987, when Annette was a student at Edinboro University of Pennsylvania and Glenn was a recent graduate. They dated briefly but didn't get serious until seven years later, when Annette tracked down her old flame. Glenn, a phys ed teacher, proposed not long afterward, and the pair wed in 1996. "We just loved him," says Annette's mother, Bev Miller, 58, a teacher's aide. "He was a super guy."
Two weeks after Annette, who managed a suburban Pittsburgh dental practice, told her family she was pregnant, she and Glenn were driving home from an estate auction when Jennifer Langston, an administrative assistant from Cabot, Pa., approached from the opposite direction. According to a police report, Langston, 26, was talking on her cell phone when her pickup veered into the Clarks' lane. After the crash, a blood test revealed that Langston, who suffered minor injuries, had a blood-alcohol content of .11 percent, .01 over the state's legal limit. Glenn was pronounced dead at 9:16 p.m., and Annette was hospitalized with severe brain, chest and spinal injuries. When her family saw her late that night, "the reality of it hit us full force," says her brother Grant, 30, who owns a landscaping business in Sarver, Pa. "To see her in that state—there's no words for it." Says Annette's father, Rod, 59, an insurance agency owner: "It's your worst nightmare."
Langston is expected to be tried in the spring on vehicular homicide, involuntary manslaughter and other charges. The single mother of two, who has pleaded not guilty, is "devastated," says her lawyer Michael Sherman. But Michelle, for one, has little sympathy. "This happened," she says, "because someone made an irresponsible decision."
Annette's survivors will face the repercussions for the rest of their lives. If her condition persists, she will reach the limit of her insurance coverage this month, and the family will have to pay out-of-pocket for skilled nursing care. Though raising two small babies is exhausting, Michael, says Michelle thankfully, is "a pretty low-maintenance guy."
For now, she and Matthew refuse to consider adopting Michael on the slim chance that his mother may one day be able to care for him herself. Michelle takes him to see Annette at an extended-care facility several times a week. "I tell her she needs to wake up," she says. "I tell her she has a son, and he needs her."
Susan Horsburgh
Fannie Weinstein in Saxonburg
Contributors:
Fannie Weinstein.
If the baby was a boy, they would call him Michael Anthony—Annette and Glenn Clark had decided that even before she conceived. But the couple couldn't agree on what to name a girl. Last June 15, when Annette was 10 weeks pregnant, she phoned her younger sister Michelle Phillips and joked about the impasse. "She was making fun of the names Glenn liked," recalls Michelle, who said goodbye around 6:30 p.m.
Advertisement
Today's Photos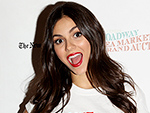 Treat Yourself! 4 Preview Issues
The most buzzed about stars this minute!