People Top 5
LAST UPDATE: Tuesday February 10, 2015 01:10PM EST
PEOPLE Top 5 are the most-viewed stories on the site over the past three days, updated every 60 minutes
Hurricane Carter
If Life Gave Her the Blues, Nell Carter Put on a Brave Face—and a Dazzling Show
The show will now have to go on without Carter, the dynamo best known as Nell Harper, mother hen to a widower's brood in the '80s sitcom Gimme a Break. Early in the morning of Jan. 23 the 4'11", 54-year-old singer-actress was found dead on the bathroom floor of her three-bedroom Beverly Hills home by one of her two sons, Joshua, 13. (Daniel, 13, was off at boarding school.)
The cause of death, for now, is unresolved. By the time Carter was buried Jan. 27 in a Jewish cemetery in Culver City, Calif.—she converted in 1982 during her troubled 10-year marriage to businessman Georg Krynicki—the L.A. coroner's office had announced it won't make a ruling for a month, pending toxicology tests. Those close to Carter say her death was wholly unexpected. "It was a big surprise," says Lauri Hendler, 37, Break's Julie Kanisky. "I thought she'd been doing better with her health."
Carter's physical condition had been a cause for concern for years. A recovering alcoholic, she did several rehab stints for cocaine addiction during the 1981-87 run of Break. In 1992 she underwent brain surgery for aneurysms while also suffering from diabetes. And for decades Carter struggled with her weight. Yet, says manager and friend Susan Joseph, "she'd been feeling wonderful. No real health problems. She'd stopped drinking. The diabetes was under control. She was still overweight, so the only thing we can think of is heart attack or stroke."
Even that battle, according to Joseph, the entertainer was beginning to win, losing 170 lbs. in the past year. "She was on a special diet and a medically approved exercise program," says her publicist Roger Lane. Even so, says Kari Michaelsen, 41, who played Break's Katie Kanisky, "part of Nell was very accepting of her size. She carried herself in a passionate, sexual way."
There was, undoubtedly, plenty of sizzle to the Birmingham, Ala., native. "Nell always knew she was going to be a star," says her former elementary school teacher Frank E. Adams. A natural belter whose sinuous but piercingly powerful voice won her fame (and a Tony) in the '78 stage hit Ain't Misbehavin', she also had an appealing brashness that translated to TV celebrity with Gimme a Break and Hangin with Mr. Cooper (1993-95).
But in recent years, while making intermittent comeback attempts, her greatest happiness was raising her children in the home she shared with friend and business partner Ann Kaiser. With her health problems, says Cooper costar Holly Robinson Peete, "she came so close to death, she refocused her life primarily on her sons." She had also become close to her daughter Tracey Hardy, an administrator with the Centers for Disease Control in Atlanta, who was born after Carter was raped at 15. Her sons, adopted as infants, will be raised by Kaiser, 39, with whom the actress had once been romantically involved. Carter, also married to record producer Roger Larocque for a matter of months in 1992, "was into love and being loved," says Joseph, "wherever it took her."
Probably there was no love affair more satisfying than the one between her and an audience. "She was going to come to my wedding in July," says Kari Michaelsen. "Knowing Nell, she would have started singing. There was no stopping her."
Tom Gliatto
William Keck, Carrie Bell in Los Angeles and Nancy Wilstach in Birmingham
Contributors:
William Keck,
Carrie Bell,
Nancy Wilstach.
Preparing to star in a revival of the musical Raisin in Long Beach, Calif., Nell Carter didn't act the diva: She didn't demand a separate dressing room, didn't dicker over salary, did arrive early for rehearsal. If anything, she seemed to want to give everyone else a break: On Jan. 22, when the show's artistic director Shashin Desai was heading out for a meeting, "she told me I should borrow her ring for luck," he says. "She said, 'That way you'll have two nice rings on—you'll impress them twice as much.' " At the end of the day, he recalls, "we blocked our last scene. She said, 'I'm going to go home and study my lines, and I'll see you tomorrow.' "
Advertisement
Today's Photos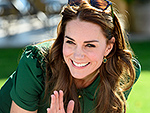 Treat Yourself! 4 Preview Issues
The most buzzed about stars this minute!