People Top 5
LAST UPDATE: Tuesday February 10, 2015 01:10PM EST
PEOPLE Top 5 are the most-viewed stories on the site over the past three days, updated every 60 minutes
Picks and Pans Main: Tube
Talking With...Christine Lahti
"He's not finished yet; he's going to kill again," says Seattle police inspector Lindsay Boxer (Tracy Pollan). "You were right, Lindsay," Capt. Chris Raleigh (Gil Bellows) admits a few scenes later. "The bastard's a serial killer."
Ugh, not another one. Given the depressing prevalence of serial killers in all forms of popular fiction, it's appropriate that the prime suspect in this three-hour adaptation of James Patterson's novel is Nicholas Jenks (Robert Patrick), an author who cranks out bestselling tales of murder and more murder.
The slayings here are a tad more gruesome than the TV average, with the camera lingering almost lovingly over the bloody bodies of newlyweds dispatched by blade, bullet and arrow. The police procedure is humdrum, however, and Lindsay's personal dramas—she's falling for Chris, her partner on the case, while fighting a potentially fatal blood disease—seem like mere padding. When the inspector, the medical examiner (Pam Grier), an assistant D.A. (Megan Gallagher) and a cub reporter (Carly Pope) form a "women's murder club" to discuss the evidence, you'll fear
1st to Die
is turning into a talk show. The film picks up when Jenks emerges as Lindsay's main quarry. Patrick gives the character a cool malevolence as the plot takes its implausible turns. But it's too long a wait for the knockdown, drag-out fight that brings this particular killing streak to a close.
BOTTOM LINE: Slow death
NBC (Tuesdays 9:30 pm. ET)
Where is David Kelley when you need him? The creator of
Ally McBeal
and
The Practice
flopped with his most recent lawyer show, the glossy Girls Club. But Kelley might have been able to make an interesting comedy-drama of this new series about Adam (Scott Foley from Felicity), a rookie assistant United States attorney in Manhattan who has a crush on public defender Susan (Amanda Detmer).
What we get from
A.U.S.A.
executive producer Richard Appel, a former federal prosecutor, is a mediocre sitcom with a disappointingly low intelligence quotient. It's not just that Foley and Detmer play it too cute, or that Susan spends an inordinate amount of time fraternizing in Adam's workplace, or that the courtroom scenes barely give a nod to reality. The biggest problem is that Adam has knucklehead Owen (Eddie McClintock) for a roommate. In the second episode Adam received a lucrative offer from a private firm in Washington, D.C. I was hoping he'd take the money and run—far away from Owen. Too bad Adam's idealism, which he mentions often, kept him in government service.
BOTTOM LINE: Weak case
Show of the week
PBS (Mon., Feb. 24, 9 p.m. ET)
Near the end of this hour-long American Experience entry, a journalist asserts that the birth-control pill did more for female equality than anything else in the 20th century. A sweeping statement, certainly, but this concise, informative documentary backs it up.
Filmmakers Chana Gazit and David Steward explore the science behind the oral contraceptive, the Catholic Church's adamant opposition to its use, the pill's empowering effects on women freed to enjoy sex and plan motherhood around career pursuits, and the side effects that can make it a danger as well as a boon. Briskly paced,
The Pill
is a short course that covers the subject admirably.
BOTTOM LINE: Prescribed viewing
Comedy Central (Wednesdays, 10:30 p.m. ET)
In last month's debut of this sketch-comedy series, Dave Chappelle introduced a satire of white supremacists by calling it "probably the wildest thing I've ever done in my career." On the third show he set up a vulgar bit by saying it "made me actually want to spit up." We get it, Dave: This is edgy stuff.
Chappelle's humor ranges from scathing (a fictional reality show called Zapped that takes irresponsibility to new heights) to sub-sophomoric (a parody of It's a Wonderful Life in which a woman sees how the world would be different if she didn't have big breasts). At its best, the show is outrageous and hilarious at once, as in the profile of a blind bigot who doesn't realize he's black. We're willing to tolerate some inconsistency if Chappelle can resist the temptation to congratulate himself on his controversial material.
BOTTOM LINE: Provocative but uneven
Sunday, Feb. 23 GRAMMY AWARDS CBS (8 p.m. ET) Nominees Bruce Springsteen,
Faith Hill
and Norah Jones perform.
Monday, Feb. 24
MY BIG FAT GREEK LIFE
CBS (9:30 p.m. ET) Opa! Nia Vardalos stars in the debut of a sitcom based on the film My Big Fat Greek Wedding.
Tuesday, Feb. 25
SMALLVILLE
WB (9 p.m. ET) Christopher Reeve plays a scientist with a message for young Clark Kent.
Wednesday, Feb. 26
SORORITY LIFE
II and FRATERNITY LIFE MTV (10 p.m. ET) It's a season-premiere doubleheader of campus reality shows.
Thursday, Feb. 27
SCRUBS
NBC (8:30 p.m. ET) J.D. gets valuable insights from a private-practice doctor (guest Jay Mohr).
Friday, Feb. 28
BAYWATCH HAWAIIAN WEDDING
FOX (8 p.m. ET)
Pamela Anderson
and the old lifeguard gang gather for a reunion movie.
Saturday, March 1
LET'S MAKE A DEAL
NBC (8 p.m. ET) Billy Bush is host for a five-week revival of the wacky game show.
In Open House
, a TV movie airing Feb. 16 on CBS, Christine Lahti stars as Samantha Morrow, a housewife forced to take in boarders after her attorney husband walks out during a midlife crisis, leaving her in financial straits. "I would never allow myself to be dependent on a man as Samantha was," says Lahti. "it was a real learning experience to get inside that kind of powerlessness." On the contrary, Lahti, a veteran of films (
Running on Empty
) and TV (
Chicago Hope
), says, "I have a partnership with my husband," West Wing director Thomas Schlamme. Even when they go skiing with their three children, the L.A.-based couple, both 52, "are evenly matched," she says. But Lahti refuses to compete with son Wilson, 14, an avid surfer. "I don't think I'll ever get on a board," she says, "unless I have rubber suction cups on my feet." Ulrica Wihlborg
NBC (Sun., Feb. 23, 8 p.m. ET)
Advertisement
Today's Photos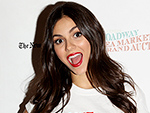 Treat Yourself! 4 Preview Issues
The most buzzed about stars this minute!