People Top 5
LAST UPDATE: Tuesday February 10, 2015 01:10PM EST
PEOPLE Top 5 are the most-viewed stories on the site over the past three days, updated every 60 minutes
Picks and Pans Main: Screen
Talking With...Jennifer Garner
Kate Winslet
, Laura Linney, Gabriel Mann
Spacey is suffering from a bad case of Robin Williams disease, the main symptom of which is playing characters (
Patch Adams
,
Jakob the Liar
) who suffer nobly for all humanity. (To be fair, Williams, with psycho turns in
One Hour Photo
and
Insomnia
, is now in recovery.) Spacey, who excels at portraying brainy reptiles, shuffled through his last three films (
The Shipping News
,
K-Pax
and
Pay It Forward
) as a poor schlub. He's at it again with equally dreary results in
The Life of David Gale
, a thriller that sputters along, never hitting cruising speed.
In the film, Spacey plays the title role, an anti-death penalty advocate in Texas who is on death row for raping and murdering a coprotester (Linney, who's note perfect). Winslet is a hot-shot reporter trying to determine whether Gale has been framed. Life is riddled with implausibilities (starting with Winslet's newsweekly paying $500,000 to interview Gale) that undercut any attempts to build dramatic momentum. (R)
BOTTOM LINE: It's not a wonderful Life
Kurt Russell, Ving Rhames, Michael Michele, Scott Speedman
Big-city cop dramas are done so often and so well as TV series these days that a movie covering the same territory—race relations, corruption, urban violence, officers sleeping with officers—needs to clear a mighty high bar.
Dark Blue
, directed by Ron Shelton (
Tin Cup
), gives it a good shot but doesn't make it over.
It's 1991, and the Rodney King trial is nearing a verdict. Eldon Perry (Russell), a hard-drinking veteran L.A. police detective who's given to shooting unarmed suspects, is showing the ropes to his rookie partner (Speedman). Think of this as
Training Day: White & Lite
. Indeed, both films were written by David Ayer, though Blue is based on a story by crime novelist James Ellroy.
Blue never jells, lurching from scene to scene. But the movie does give the always watchable Russell, now fuller of jaw and with a squint to rival Clint Eastwood's, a chance to prove yet again what a dependable actor he is (albeit a minor rather than major leaguer). Rhames, as an ethical officer looking to bring Perry down, glowers through his too-few scenes. (R)
BOTTOM LINE: Less than arresting
Featured attraction
Luke Wilson, Will Ferrell, Vince Vaughn, Juliette Lewis




This most excellent comedy takes the old Animal House blueprint and builds on it using newer, better materials. Start with a framework of cheerful grossout humor along the Farrelly Brothers' model. Shingle it over with nail-sharp jokes, the sort perfected by our great architect of sarcastic irony, Dave Letterman. Then lease the thing out to an ensemble of crack performers: from Ferrell, as a beer-guzzler known as Frank the Tank, to mullet-headed Seann William Scott, as an animal handler who bullies miniature ponies. Can you say "party"?
Oh, the cornerstone—the plot: When a newly single lawyer (Wilson) moves into a rental on the edge of campus, his bored married buddy (Vaughn, who rivals Bill Murray at playing fatuous sleazeballs) convinces him to open a frat for bodies that are not necessarily students. One of them, an octogenarian, has an inspiredly nutty moment singing "Dust in the Wind." (R)
BOTTOM LINE: Cheers!
Bumps, bruises and scrapes are all in a day's work for
Jennifer Garner
. "Alias opened the physical side of acting for me," says the former ballerina, who won a 2002 Golden Globe for her role as butt-kicking CIA agent Sydney Bristow on the ABC spy show. "It was my boot camp for Daredevil."
Not that she needed a drill sergeant to get motivated. Garner, 30, proudly ticks off her wounds from doing "99 percent" of her onscreen stunts alongside
Ben Affleck
, who stars as the blind comic-book hero. "He fought with a stick and bashed my knuckles wide open," she says. "My arms would be welts of black and blue." Of course, I Garner got to inflict her own brand of pain as
Daredevil's
lover and nemesis, Elektra. "I took a divot of skin out of Ben's nose. I was doing this move called the praying mantis," she recalls. Another time, "I kicked him in the head."
It's enough to frighten off most men—but not her husband, Scott Foley, 30, the star of the new NBC sitcom A.U.S.A. Wed since 2000, they enjoy dining on her home cooking and walking their dogs near their house in L.A. Despite her aliases, Garner says, there's no question who would save them if she and Foley were ever threatened on a dark street. "I'd run and hide, and Scott would take care of it," she says. "I'm a total scaredy cat." Alexis Chiu
NOW PLAYING
•
Amandla! A Revolution in Four-Part Harmony
Your toes will tap and your eyes will tear while watching this moving documentary. Interviews, archival footage and plenty of music illustrate the role song played during the struggle to overturn apartheid in South Africa. (PG-13)
•
Chaos
A bourgeois Parisian couple's life is turned inside out after they witness a brutal crime. A sharp comic thriller, featuring a breakout performance by actress Rachida Brakni. (Not rated)
•
Shanghai Knights
Jackie Chan and
Owen Wilson
have fun in a sequel to Shanghai Noon. (PG-13)
Contributors:
Tom Gliatto.
Kevin Spacey,
Advertisement
Today's Photos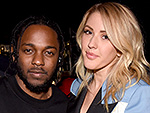 Treat Yourself! 4 Preview Issues
The most buzzed about stars this minute!