People Top 5
LAST UPDATE: Tuesday February 10, 2015 01:10PM EST
PEOPLE Top 5 are the most-viewed stories on the site over the past three days, updated every 60 minutes
The Preppy Walks
Bad Behavior Kept Jennifer Levin's Killer, Robert Chambers, In Prison for His Entire 15-Year Term. Will He Change His Ways?
Many wonder whether he's grown at all. Dubbed the Preppy Killer after strangling 18-year-old Jennifer Levin during what he claimed was a night of rough sex in Manhattan's Central Park, Chambers proved a notoriously difficult prisoner, committing 26 disciplinary infractions that included possessing drugs and punching a guard. He spent more than four years locked away from other inmates, expressed little or no remorse at several parole hearings and squandered more than six years that could have been shaved off his time for good behavior. In the end he served every minute of his 15-year sentence, a rarity even among serious offenders. "He seems not to have learned anything from this whole experience," says Linda Fairstein, the noted former prosecutor who put Chambers away. "There is no indication he's changed his ways."
Complicating his behavioral problems has been a dependence on cocaine and other drugs that began when he was young and continued behind bars. He went into rehab several times and, though records show Chambers possessed heroin as late as 2001, O'Dwyer insists he has been clean for four years. Chambers did earn college credits and plans to get his degree. Staying off drugs and out of jail, though, will require a maturity that has eluded him thus far. "If he continues along the course he's been on he will be his own worst enemy," says Jennifer's mother, Ellen Levin, 59. "My fear is for girls who don't know his past. I want to warn them about who he is."
Chambers never lived up to the hopes of his own mother, Phyllis, a private nurse who worked double shifts to pay the rent on their Upper East Side apartment and send her only son to a tony school (now 65, she and husband Robert, 63, a bookkeeper, separated in 1984). Kicked out of Boston University for poor grades, the 6'3" Chambers left Dorrian's Red Hand bar with Levin at 4 a.m. on Aug. 26, 1986. The daughter of Steven Levin, partner in a real estate firm, and Ellen, an advertising executive (they divorced in 1973), she was found dead by a bicyclist later that morning. At trial, Chambers's attorney Jack Litman called the strangling an accident, and he depicted Jennifer as the aggressor. "The defense smeared her reputation quite unjustly," says Fairstein. "She was just fodder for them because she was dead." Fairstein eventually got Chambers to plead guilty to first-degree manslaughter.
Just three months after starting his sentence, Chambers got caught with a razor in his cell; after that the infractions piled up. In 1989 guards confiscated a drug pipe he made out of a ballpoint pen; in 1990 he struck a guard trying to stop him from flushing something down a toilet; in 1997 a guard found 1.2 grams of heroin hidden inside his deodorant stick. Chambers's record "is a shining example of what you should not do in jail," says former NYPD detective Mike Sheehan, a lead investigator in the Levin case and now a Fox News reporter. "You'd think at some point a lightbulb would have gone off and he'd say, 'What the hell am I doing?' "
Chambers also had trouble showing remorse. At the fourth of six parole hearings, in 1998, he said "there's no right or wrong in this. Somebody died. It was an accident." He did apologize to the Levins in a statement after his release, and O'Dwyer says his client accepted responsibility for Jennifer's death by not contesting a $25 million civil suit the Levins won in 1988. Still, "he knows people are going to judge him by his past actions," says Monsignor Thomas Leonard, 75, who counseled Chambers in prison. "The only way he can prove his remorse is by the way he lives his life."
It's likely he'll have to live some of it under the media's glare. Dozens of reporters swarmed him as he stepped out of the Auburn Correctional Facility in upstate New York. After that he traveled to an undisclosed location, where he taped a TV interview and visited with his parents. He also planned to spend time with a girlfriend.
A fresh start for Chambers perhaps, but his release only reopened old wounds for those close to Levin. "I wish they'd found another reason to keep him in jail," says William Thrush III, a good friend of Jennifer's who spoke with her just before she left with Chambers that night in 1986. "She had this softness, an aura of childlike innocence about her." Ellen Levin, who became an advocate for victims' rights after her daughter's death, feels a jolt of pain whenever she sees a woman in her 30s. "I think what Jennifer might be doing, what she would look like," says Levin. "I think about the grandchildren I won't have. Her dream was to be a designer, but that's gone now. And all that loss runs deep."
Alex Tresniowski
Bob Meadows, Fannie Weinstein and Rebecca Paley in New York City and Eric Francis in Auburn
Contributors:
Bob Meadows,
Fannie Weinstein,
Rebecca Paley,
Eric Francis.
His 15 years away from the world changed Robert Chambers. Gone is the skinny, grinning teenager with the prep-school clothes and haircut; the 36-year-old released from jail on Valentine's Day is heavier, solemn, his skin a little whiter and his future a lot more uncertain. "He's nervous," says Brian O'Dwyer, his attorney. "His entire adult life has been in prison. He's gone from a boy to a man."
Advertisement
Today's Photos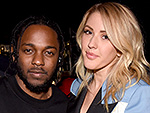 Treat Yourself! 4 Preview Issues
The most buzzed about stars this minute!