People Top 5
LAST UPDATE: Tuesday February 10, 2015 01:10PM EST
PEOPLE Top 5 are the most-viewed stories on the site over the past three days, updated every 60 minutes
Pop Diplomacy
American Idol Judge Randy Jackson Toughens His Act While Keeping the Peace Between Simon and Paula
American Idol
judge Randy Jackson can't stop critiquing. In the backyard of his five-bedroom, ranch-style house in Tarzana, Calif., he watches bemused as son Jordan, 5, struggles to scale a wooden fence. "Open the gate, dude!" Jackson bellows from the porch. Then he spots daughter Zoe, 7, who is sporting an unruly Afro. "Zoe, man, your hair is jumping off!" says Jackson, eliciting giggles all around. "He's just always in a good mood," says his wife, Erika. But, she adds, "he's a perfectionist. He feels if you're going to do something, you should do it right."
At 42, Jackson seems to be following his own advice. A prolific if heretofore low-profile record producer (and "definitely not," he says, related to those other musical Jacksons), he soared to TV stardom last season on FOX's runaway hit talent show, teamed with fellow panelists
Paula Abdul
, who calls Jackson "a lovable teddy bear," and
Simon Cowell
, the grizzly of the trio, who genuinely likes Jackson and likens him to, of all things, "a therapist. I'm always complaining and moaning to him," says Cowell. "Randy's the one person who'll bring me back down to earth."
Jackson sees himself as "the diplomat. Sometimes I have to mediate," even off-camera, between Abdul and Cowell. "It's like an Osbourne-type family, a little dysfunctional."
Occasionally his own temper flares. Last season, after Cowell bashed one young hopeful particularly hard, Jackson nearly came to blows with the acerbic Brit. "We shook hands about it afterward. But it was fairly intimidating," says Cowell, who now hangs out regularly with Jackson and Idol host Ryan Seacrest at a West Hollywood Italian restaurant. ("We call it the mini-boys club," says Jackson.)
Given such prolonged exposure, is Jackson in danger of becoming Simonized? "He's a bit more discerning this year," says co-executive producer Ken Warwick. "I think his honesty has increased." The truth can be harsh. Jackson told one
Idol
wannabe that his "Like a Virgin" rendition "was horrific, man," and advised another, who had just shrieked Enrique Iglesias's "Escape," "Don't sing ever, anymore."
He's not only meaner but leaner. After overindulging during Christmas, "I just cut back on portions and play more tennis," says Jackson, who also fits in three cardio workouts a week. "It's not a diet," he insists. Whatever it is, it's working: He's already shed 20 lbs. "If I continue like this," he says, "it could become a way of life."
So far, that role has been filled by music. Growing up in Baton Rouge the youngest of three children of Herman, an Exxon plant foreman who died in 1994, and Julia, 72, a homemaker, he listened to a local R&B band rehearse in his neighborhood. Then 10, "I was so enthralled," he says. "I thought, 'Wow, I wanna be one of those guys.' "
Though a star athlete in high school, Jackson would come home from practice, grab his bass and sneak out to perform at local clubs. He enrolled at Southern University in 1975 and took time off during senior year to play with jazz-fusion drummer Billy Cobham. After graduating in 1979, he worked as a session musician and songwriter on more than 1,100 albums. "He's one of the best musicians I've ever met," says pal Kevin Guarnieri, 32, an L.A. recording engineer. "He can play everything, from jazz to classical to pop."
A decade later Jackson headed to L.A. to produce and write. He worked as senior vice president of artist and repertoire at Columbia Records (where he befriended and began working with
Mariah Carey
) and later at MCA.
Music also infused his love life. His first marriage, to singer-songwriter Elizabeth Jackson, ended in 1990 (they share joint custody of daughter Taylor, now 13). A year later, while at a music video shoot, Jackson met Erika Riker, a former ballet dancer. They wed in 1995. "I think he's completely adorable," says Erika, 33, now a full-time homemaker.
An agent friend approached Jackson in 2001 about
American Idol
. Swayed by "really funny" tapes of
Pop Idol
, the show's UK predecessor, he agreed to give it a go. Jackson is knee-deep in
Idol
chatter until May, but he finds time to collaborate with Carey (he coproduced, cowrote and performed on her recent Charmbracelet album), manage newer artists like Nikka Costa and Van Hunt and unwind with Erika and the kids. And he's not above a few non-Idolic pursuits, such as his bimonthly trips to the ballet. "I'm this cool, vibey, dope guy," he says. "But I love the Nutcracker!"
Jason Lynch
Alexis Chiu in Los Angeles
Contributors:
Alexis Chiu.
Even at home,
Advertisement
Today's Photos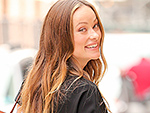 Treat Yourself! 4 Preview Issues
The most buzzed about stars this minute!