People Top 5
LAST UPDATE: Tuesday February 10, 2015 01:10PM EST
PEOPLE Top 5 are the most-viewed stories on the site over the past three days, updated every 60 minutes
Wind Storm
James Gordon's Green Energy Plan Has RFK Jr. Seeing Red
So would James Gordon, president of Cape Wind Associates, whose company hopes to erect 130 windmills in Nantucket Sound by 2005. If he has his way, the $700 million project—one of the largest of its kind in the world—will use a clean, inexhaustible resource to provide three-quarters of the Cape's electricity. "We're talking environmental benefits, energy benefits, economic benefits," says Gordon, 49. At a time when scientists are fretting about global warming, he adds, "this is going to be a model for the nation."
First, though, it will have to get past one of America's best-known environmentalists. Robert F. Kennedy Jr., whose extended family own several houses in the area, is among the most vocal in a bitter fight against it. "You wouldn't put a wind farm in Yosemite," says Kennedy, 49, an attorney for the Natural Resources Defense Council and the third of the assassinated senator's 11 children. The impact, he has claimed, would be "as enormous as anything imposed by the coal or nuclear industry." Such comments have put him at odds with the NRDC and shocked green colleagues. "He's such an important environmental voice," says Greenpeace official Kert Davies. "His rhetoric is surprising. It's a closed issue in his mind."
And a personal one. "I plead guilty," says Kennedy, "to trying to protect a place I love." Still, he bridles at the suggestion that opposition comes solely from wealthy yacht owners guarding their playground. "This is a place where cops and firemen go," he says. Indeed, George Fardy, who owns the Ocean View Motel in Centerville, Mass., says guests gladly sign his petition against the project. "This beach is world-famous," says Fardy. "It will just destroy the character of the Cape."
Gordon counters that the windmills, located six miles off Hyannisport and nine miles off Martha's Vineyard, will barely be visible from shore; in any case, he says, they will be "beautiful and majestic." But aesthetics aren't the only issue. Some worry that birds will crash into the 426-ft. turbines, each taller than the Statue of Liberty. The impact of the 24-sq.-mile wind farm on marine life—and the fishing industry—is another unknown. "We're concerned that this will put us out of business," says Shareen Davis, 44, who trolls the area for squid and mackerel.
Gordon is confident that such fears will be put to rest by the Army Corps of Engineers' environmental-impact report, due later this year. But similar feuds are bound to arise as the wind-power industry takes off nation-wide. Currently accounting for just under 1 percent of U.S. energy output, land-based windmills are now the country's fastest-growing source of electricity. (In Europe, the turbines have multiplied on land and sea over the past decade and now generate 18 percent of Denmark's power.) Many of America's wind farms are located in sparsely populated areas of Texas and California, where few people object to them. With more than 20 offshore projects proposed, however, calls for government regulation are growing. "If we're serious about offshore wind power," says Isaac Rosen, executive director of the Alliance to Protect Nantucket Sound, which is led by local business owners, "we have to undertake zoning of the ocean so that developers aren't calling the shots."
That kind of talk infuriates Gordon, a convenience-store owner's son, who graduated from Boston University during the energy crisis of 1975. Since then, he has made a career of developing cleaner power sources, from natural gas to wood chips. Before settling on Cape Wind's proposed site, he says, "we spent a year researching all of New England." With its strong breezes and shallow waters, he adds, "this is the optimal site."
He has yet to convince doubters like newsman Walter Cronkite, who owns a house on Martha's Vineyard. "It bothers the devil out of me," says Cronkite. "You don't take a natural resource like Nantucket Sound and pepper it with machinery." In response, Gordon points to the Cape's pollutant-spewing power plant. As the world grapples with potentially catastrophic climate change, he says, "the question is, are we going to be part of the solution?"
Susan Horsburgh
Tom Duffy in Barnstable, Mass.
From their Sandwich, Mass., home, retirees Chuck and Kathryn Kleecamp look out on the tranquil waters of Shawme Pond—and the 500-ft. smokestack of Cape Cod's only electric plant. Not pretty. The oil-fueled facility belches out 2.8 million tons of carbon dioxide and 15,000 tons of sulfur dioxide each year, so when the Kleecamps heard about a plan to build America's first offshore wind farm nearby, they were sold. "I would find it exciting," says Kathryn, 59, a former microbiologist, "to know we were getting power with no pollution whatsoever."
Advertisement
Today's Photos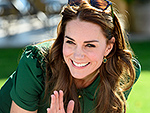 Treat Yourself! 4 Preview Issues
The most buzzed about stars this minute!