People Top 5
LAST UPDATE: Tuesday February 10, 2015 01:10PM EST
PEOPLE Top 5 are the most-viewed stories on the site over the past three days, updated every 60 minutes
Oh Yes! Ono Turns 70
Yoko Ono Finds Happiness in Her Kids, Her Art and Memories of John
As if to prove her point, Ono celebrated her birthday by dancing into the wee hours at New York City nightspot Mr. Chow with her children—son Sean, 27, and long-estranged daughter Kyoko Cox, 39—and 200 guests, including the likes of Melanie Griffith and Marisa Tomei, Susan Son-tag, Lou Reed and members of the B-52s. Among the activities on offer: the chance to climb into one of Ono's conceptual-art "Bagism" sacks—a giant black bag for two—ogle her famously loopy film loops of wobbling bare bums projected on the walls and dance on a giant canvas titled Painting to Be Stepped On by Yoko Ono Feb. 18, 2003. "I'm not sure what I will do with it," Ono says of the scuffed-up canvas over tea the next day in her sprawling art- and orchid-filled apartment in the famed Dakota building overlooking Central Park. "It is so special. I suppose it will become an important part of history."
Is she kidding? It's hard to tell with the ever enigmatic Ono. Twenty-two years after John Lennon was murdered in the Dakota's entranceway, his widow remains in lockstep with a different drummer. An artist with a decidedly out-there oeuvre, her creations will be exhibited at the prestigious Venice (Italy) Biennale this spring as well as in upcoming one-woman shows in Seoul and Tokyo. Her 1980 ditties "Kiss, Kiss, Kiss" and "Walking on Thin Ice" are finding new life as dance-club hits. And Ono has at last come to terms with the frosty treatment by Beatlephiles: "I didn't die from it," she says of her vilification by fans who blamed her for breaking up the group in 1970. "I always had John's love."
And she now enjoys mostly good relations with Lennon's surviving former bandmates and their families. Among birthday greetings she received last month were a bouquet of white flowers from Ringo Starr and wife Barbara Bach and a card from Paul McCartney. "Yoko has been a tremendous support," says Olivia Harrison who, along with son Dhani, sent an exquisite crystal. "The end of George's life was peaceful and beautiful. We were able to say so much more than goodbye, but John was robbed of that. The fact that Yoko is not only still standing but leading a creative and interesting life is inspirational."
That's not to say there is no tension in Pepperland. Things got testy between Ono and Sir Paul last year after McCartney reversed the time-honored Lennon-McCartney songwriting credits on his Back in the U.S. live album, attributing several tunes written primarily, if not entirely, by Paul ("Yesterday," "Hey Jude") to McCartney-Lennon. Ono doesn't believe the dispute will cause any lasting rift in relations: "There are many things Paul and I go through behind the scenes. Sometimes we agree and sometimes we don't. This was one of those times."
More gratifying by far for Ono is the warmth of her relationship with son Sean, who lives nearby in an apartment he shares with singer-actress Bijou Phillips, 23, the daughter of the late Mamas and Papas founder John Phillips. Ono, who displays Sean's 1998 debut album Into the Sun in a case alongside his parents' discs, recognizes that "there is a lot of pressure on Sean being his father's son and my son," she says. Besides following in Beatle bootsteps, Sean is still trying to cope with the lingering pain of his father's violent death. "He is extremely affected by it—to the point of almost blocking it out," Ono says. "Let's say that Sean carries a certain anger."
"With all that," she adds, "he is holding his ground." For his part, Sean says he feels blessed to have parents "who have inspired me to explore artistic avenues and to challenge authority and think for myself."
Equally heartening for Ono is her newfound closeness to Kyoko, her daughter with American artist Tony Cox. (They divorced in 1969.) Kyoko was 3 when the ballad of John and Yoko began with Ono—the Tokyo-born daughter of a wealthy banking family—meeting Lennon at the opening of her controversial London art exhibit in 1966. "While Ono and Lennon courted and married in 1969, Kyoko spent most of her time with her father and visited with her mother and famous stepfather. Although Kyoko says Lennon was always "nice to me," she describes him as "this consuming force. He wanted all of my mom, and there wasn't a lot of her left for me. My dad had a lot of problems, but I was his only kid."
In 1971, in the midst of a court battle over visitation rights, Cox disappeared with Kyoko, then 7, for good. She would not see or communicate with her mother again for 23 years. "It was very painful losing my mom," Kyoko says, "but I love my dad too." Fearing that he would be prosecuted for kidnapping, Cox kept on the move, Kyoko says, changing names (she went through nine) and addresses constantly. "Mom says [now] that she wouldn't have put him in jail," Kyoko says, "but as a child, I didn't know what was going to happen. I was protective."
Ono, who hired detectives to find her daughter and tried to make contact through songs like 1969's "Don't Worry, Kyoko," says, "Losing my daughter was a very serious pain. There was always some empty space in my heart. When Sean was born, I thought I was given this very beautiful son, so I should just let it go. And I did."
Married since 1992 to a successful lawyer, Kyoko contacted her mother in 1994, after deciding to have children of her own. "When Kyoko appeared finally, I was totally in shock," Ono says. "It felt like the part of me that was missing came back."
Single since splitting two years ago from her longtime boyfriend, interior designer Sam Havadtoy, Ono acknowledges that even now it's hard for suitors to compete with Lennon. "I still have dreams of John," she says. "His spirit is always with me."
Rising at 8 most mornings, Ono spends her days working on art projects, composing antiwar messages reminiscent of her and Lennon's peace campaigns of old, and keeps fit by working with a weight trainer and taking long walks to her favorite Italian restaurant in Greenwich Village—much to Sean's chagrin. "I'm still in my 20s and I'm not as fit as she is," says the singer, who describes his mother as "a prolific, productive person—a typical workaholic." Maybe so. But Ono has no intention of slowing down. "This is the first time I am 70," she declares. "I intend to enjoy it."
Steve Dougherty
Vicki Sheff-Cahan in New York City
Contributors:
Vicki Sheff-Cahan.
Oh no!" might be a more typical II reaction to turning 70. But newly minted septuagenarian Yoko Ono insists the big 7-0 feels just like starting over. "People think that their world will get smaller as they get older," says Ono, who marked that milestone Feb. 18. "My experience is just the opposite. Your senses become more acute. You start to blossom."
Advertisement
Today's Photos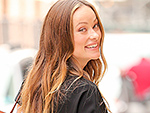 Treat Yourself! 4 Preview Issues
The most buzzed about stars this minute!