People Top 5
LAST UPDATE: Tuesday February 10, 2015 01:10PM EST
PEOPLE Top 5 are the most-viewed stories on the site over the past three days, updated every 60 minutes
Dance Fever
Actor Robert Duvall Indulges His Tango Passion in a Sexy New Film
Assassination Tango, joins him for a slow, sensuous tango "walk." "With Bobby," she says, "it's very centered, like tai chi." Duvall's gaze is fixed, his moves precisely cadenced and graceful; he seems to have just left the barn for Buenos Aires. "Every dancer has his own style, and I have mine," says Duvall. "I like to tango my own way, my own pace."

Duvall could say the same of his hot-blooded, four-decade dance with Hollywood. Outfitted with an ear for diction and an eye for detail, a mania for research and a short fuse, he has left an indelible mark on his share of film classics—from To Kill a Mockingbird to Apocalypse Now, The Godfather to The Apostle, The Great Santini to Tender Mercies, which earned him his 1983 Academy Award for Best Actor. In 1980 The New York Times's Vincent Canby called Duvall, "the best we have, the American Olivier." Sipping tea in his living room, the craggy, wary, plain-spoken Duvall grins at the comparison. "I'm doing better work now."

In Assassination Tango he stars as—literally—a killer tango buff sent to Buenos Aires to take out a despotic general. Like 1997's The Apostle—the story of a flawed Pentecostal preacher that the star spent 13 years and $4 million of his own money to make—Tango is both written and directed by Duvall. He got hooked by the dance in the late '80s after seeing the Broadway production Tango Argentino. Once he began studying, he says, "it became an obsessive hobby." Duvall has long dreamed of fusing tango, intrigue and Buenos Aires, which he calls "my city." The actor, who has researched various roles by hanging out with drunks, cops, country singers and Cuban barbers, has been there 38 times; he knows its backstreets and tango clubs, and he cast many nonactors "to get a sense of the reality of that world." The result is an atmospheric drama he says he couldn't have made with studio suits hovering. "There's a lot of ignorance in our business," he says. "Everybody's an authority. To have your own vision is rewarding."

The son of a Navy man, the actor-writer-director-dancer set his own course early on. Robert Selden Duvall was born in San Diego on Jan. 5, 1931, the middle of three sons of Rear Adm. William Duvall and wife Mildred, an amateur actress. The family moved around until settling in Annapolis, Md., when Duvall was 10. "My dad was a gentleman but a seether, a stern, blustery guy, and away a lot of the time," he says. Bobby played guitar and, like his mom, was a mimic and a cutup. Like his dad, he was a wrestler. "Bobby could beat much bigger kids," says older brother William ("Bud") Jr., a retired music professor. "He'd say, 'I got muscles like piano wire.' "

At Principia College in Elsah, Ill., Duvall says he was so aimless that his parents, recalling his flair for doing skits at home, suggested he pursue acting. "They shoved me in that direction," he says, "just to find something I could enjoy." His drama class debut—as a harlequin mime—"got me my first A. Nice." After graduating, Duvall spent two years in the Army Signal Corps and in 1955 moved to New York City to study at the elite Neighborhood Playhouse, where classmates included "Dusty" Hoffman and Gene Hackman. After theater and TV work, he made his first screen appearance as Boo Radley in 1962's Mockingbird. "It was terrific to be given that part," says Duvall. "I think I did okay." Steady screen roles followed (True Grit, M*A*S*H) but in 1972 Duvall's career soared with his Oscar-nominated portrayal of Corleone family lawyer Tom Hagen in The Godfather. Says Francis Ford Coppola: "Actors click into character at different times—the first week, third week. Bobby's hot after one or two takes. That's all he needs." Duvall has only one regret about the film: "I just wish I had a better hairpiece."

Offscreen, Duvall had wed L.A. model Barbara Benjamin in 1964 and a year later moved with her and her daughters, Suzan, then 7, and Nancy, 6, to a 15-room home in Tuxedo Park, N.Y. "Baba," as the girls called him, carpooled, hiked, fished, rode horses and played tennis with them. "He still introduces me as 'my daughter,' " says Nancy Horne, 44. But the marriage ended in 1975. Says Duvall: "Things burn out."

Perhaps not surprising, given the actor's temper, which is no secret among his peers. Says Michael Caine, who costars with Duvall in the comedy Secondhand Lions, due this fall: "Before big scenes, Bobby just sits there, absolutely quiet. You know when not to talk to him." And if a director breaks his trance? "It's quite violent for five seconds and then it's gone," says Caine. "People get quite scared." While starring in American Buffalo on Broadway in 1977, Duvall threw a handful of peanuts at a woman in the audience who was gasping at his character's lewd rants. "Maybe I've been difficult in situations that are claustrophobic creatively," he says. "It's for the good of the film. I'm not trying to sabotage it. I'm better now."

Still, that intensity didn't go well with domestic life: A four-year marriage to actress Gail Youngs ended in 1986, and a four-year marriage to dance instructor Sharon Brophy ended in 1995. "Bobby's a magnificent person on some levels, with more joie de vivre than anyone I know," says Youngs. "But he's a tortured soul on other levels. He's just so driven by his need for perfection."

These days, Duvall's life seems more calm. He and Pedraza, the oldest of five daughters of a trucking firm owner, met on a Buenos Aires street in 1996. On their first date, Duvall introduced her to tango culture—a milieu she says was "chic" decades ago but which now attracts a "rough, rude" crowd. With Duvall it was love at first dip. "All over," he says. "Amor!" When she told him she was 24 (he was 66), he yelped, " 'Oh my God, Policia!' We joked about it." So did her dad, 20 years Duvall's junior. "He said, 'I don't know whether to call you father—or son.' " Asked why they clicked, Duvall says, "We respect one another. And she wants to be with me." Says his brother Bud, 73: "Bobby's had a scattered life. I've never seen him so together." (Their lawyer brother Jack died in 2000.)

Duvall bought his 250-year-old Virginia farmhouse in The Plains (population: 266) in 1995 while living in Manhattan. "It was by chance," he says. "I grabbed it on a foreclosure and got rid of the apartment. Such beautiful country." He and Luciana spend winters at his 190-acre Argentinean spread near her family. "We're constantly together," he says. "It's a good time." Meal time is always a favorite. Duvall, who doesn't smoke or drink, makes Maryland crab cakes from a recipe he inherited from his mother. His tuna salad is shipped down from a New York City deli and his barbecue comes from Texas. Pedraza, who's also an aspiring documentary filmmaker, keeps Duvall fit with tango practice, healthy cooking, basement workouts and long strolls with their three dogs. And there's still time for his other passion. "I like to work," he says. "I need to work."

His wild ride seems far from over. A first-rate horseman, he nevertheless got "bucked off big-time" while preparing to play an 1880s trail boss in the upcoming western Open Range, directed by Kevin Costner. He broke six ribs, healed gamely—and then did his own riding scenes. It was typical of his approach to work, and life, at 72. "I'm not tough," says Duvall, "but I'm not worn out. I'm in good shape."


Robert Duvall walks across the floor of the converted barn that serves as a dance studio on his 360-acre Virginia farm and flips on a tango CD. The airport-hangar heaters are going overhead, but the tango has been warming Duvall's soul for 15 years. "It's a beautiful, personal thing," says Duvall, 72, as his Argentinean girlfriend, Luciana Pedraza, 30, who stars with Duvall in his new film,
Advertisement
Today's Photos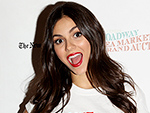 Treat Yourself! 4 Preview Issues
The most buzzed about stars this minute!