People Top 5
LAST UPDATE: Tuesday February 10, 2015 01:10PM EST
PEOPLE Top 5 are the most-viewed stories on the site over the past three days, updated every 60 minutes
Flower Ranger
Q-Tips at the Ready, Botanist Ken Wood Fights to Save Hawaii's Endangered Flora
This is one of Wood's easier births: to gather the pollen that allowed the female alani to reproduce, he had only to take a helicopter to a remote part of the valley on the island of Kauai to find the nearest male tree. More often he rappels down 3,000-ft. cliffs with Q-Tips handy, to catalogue and preserve Hawaii's rapidly diminishing natural splendor. The Indiana Jones of field botany, as his colleagues call him, Wood has made 2,700 seed and tissue collections from imperiled plants, discovering more than 30 new species along the way—seven in the Kalalau Valley alone. "I've been given a sacred trust," says Wood, 49. "I've taken the first step, which is to map the rarest of the rare in Hawaii. Now I'm trying to take it to the next step."
In January the veteran conservation biologist founded the nonprofit environmental group Pelea pacifica to further his mission. Wood "is renowned for not recognizing gravity," says Mike Maunder, his former boss at the National Tropical Botanical Garden on Kauai. Because of their very inaccessibility, cliff faces are often the last safe haven for Hawaii's 273 endangered plants, the most of any state in the United States. Real estate development, the loss of plant-pollinating birds and insects and the introduction of non-native species—including blackberries, goats, pigs, cattle and rats—have wiped out much of the local flora. So Wood seeks out untouched jewels literally at the edges of the earth.
Searching for new plant species, "there's a feeling of time stopping," he says. "I become so enthralled with the details: a bump on the lobe of the leaf or the color or the texture." For Wood, each discovery is an addition to the family. "It's like a new kid in the room," he says. " 'Who's this?' "
That attitude has its roots in his childhood in Hicksville, N.Y. The third child of Gloria, 76, a homemaker, and Ken, 79, an electronics technician (the pair divorced in 1971), Wood helped care for two of his three siblings—Ricky, 54, and Debbie, 46, both of whom were born with PKU, a genetic condition that can cause mental retardation. "It gave me a different understanding of life at an early age," he says. As a boy, Wood got his first glimpses of natural beauty on family trips to Upstate New York. "Every weekend we would go up and roam the Catskills, hike in the forest, go fossil hunting," he says. At home, recalls his mother, "he would always sit on the roof and look at the sunsets."
Wood majored in English literature at the State University of New York, Oswego, but left in 1975 and joined his sister Karen, 51, who had moved to Kauai. Exploring the lush Kalalau Valley, "I just totally fell in love," he says. Although not a formally trained biologist—"He brings that hybrid between poet and scientist," says Maunder—Wood joined the National Tropical Botanical Garden in 1982, where he remained for 20 years. In 1985 he married Sheryl Harris, an emergency-room nurse, from whom he split in '89. Their two daughters—Nicole, 17, and Megan, 15—divide their time between their mom's house in Kalaheo and Wood's cabin near the Kalalau Valley. Says Megan: "He's the best teacher I've ever had, and also the best dad."
As busy as ever trying to preserve Hawaii's natural treasures—including the sole surviving Hibiscadelphus woodii plant, which is named after him—Wood has no plans to retire his trusty Q-Tip any time soon. "Deep down, people love nature," he says, surveying the valley. "We don't want to lose it. It's imperative for our sanity to have places like this to go."
Michelle Tauber
Lyndon Stambler on Kauai
Contributors:
Lyndon Stambler.
Ken Wood is a proud dad-to-be. In a thicket of ferns high above Hawaii's Kalalau Valley, he beams at his upcoming arrival: a star-shaped fruit hanging from an endangered species of alani tree, one of only 20 remaining in the wild. In January Wood pollinated t Lyndon Stambler he tree himself using a Q-Tip, and soon he'll return to harvest the alani's seeds. "I'll be back to deliver the baby," he says, "at the end of May."
Advertisement
Today's Photos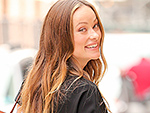 Treat Yourself! 4 Preview Issues
The most buzzed about stars this minute!