People Top 5
LAST UPDATE: Tuesday February 10, 2015 01:10PM EST
PEOPLE Top 5 are the most-viewed stories on the site over the past three days, updated every 60 minutes
Do You Really Want to Hurt Me?
Sugar (Paula) and Spice (Randy), Snarky (Ryan) and Not-So-Nice (Simon), That's What Idol's Fab Four Are Made of
Arrogant? Rude? Obnoxious?
Simon Cowell
prefers to think of himself as simply passing on the visceral realism that paved his own road to success in the music industry. "We learned about discipline and honesty the hard way," says Cowell of growing up near London, the older son of Eric, a record company exec, and Julie, a homemaker. "When my brother and I misbehaved, we were socked around the head."
Cowell, 43, admits the knocking didn't always work. As a teen, "I was permanently in trouble," he says, recalling the time he was caught underage in a pub. But after dropping out of school at 17 for a job in the EMI mail room, Cowell turned himself into a pop-music powerhouse. His producing efforts so far have racked up 25 No. 1 singles and sales of more than 60 million albums. These days he partners with Simon Fuller (the Svengali behind the Spice Girls and Idol), developing the careers of
Idol
winners both in the U.S. and Britain, where Cowell says 2001's
Pop Idol
was conceived as a canny business venture "to create a bond between the consuming masses and the artist, before he ever recorded a song." Throughout he never blunted his caustic remarks. "He's always told the truth that way," says colleague Chrissie Harwood. "But I never took him as seriously as people do on TV."
Actually, the lifelong bachelor (who's currently dating
Extra
correspondent Terry Seymour) has a bark worse than his bite. He has such a soft spot for mutts that he walks strays at a London shelter. "I don't have a dog because I'm away so much," he says. "But I adore them, the uglier the better." The sound you hear? Idol contestants howling.
Paula
To inspire
Idol
's finalists,
Paula Abdul
recently presented each with a star necklace engraved with the words "When you wish upon a star...you just might become one." "I know what it's like to be in that position of vulnerability," says Abdul, 40. "it takes a lot of backbone and commitment." She has had both all her life. Her parents, homemaker Lorraine and Van Nuys, Calif., bottling company owner Harry, couldn't afford enough ballet lessons for their daughter. "I earned the rest by cleaning up in the classrooms [at school]," she says. "I learned that if you work hard, you get compensated."
You know the story: Though hardly leggy, the 5'2" Abdul became an LA. taker Girl at 19 and, soon after, the squad's choreographer. Her big break came when Lakers fans Marlon and Jackie Jackson hired her to create moves for the Jackson Brothers 1984 Victory Tour. "I pretended I knew every-thing," says Abdul, "but I was scared." In 1988 she began performing herself. Her debut album,
Forever Your Girl
, sold 12 million copies and generated four No. 1 singles. But her drive turned on her: For much of her youth, Abdul suffered from bulimia, which she finally beat with therapy in 1994. "I gave up worrying about body image and dieting," she says, "and my body fell into its natural place."
Love? That's more elusive. Marriages to actor Emilio Estevez and designer Brad Beckerman both ended in divorce. Now she shares her L.A. home with her three Chihuahuas and laughs off tab reports that she's involved with any
Idol
mates. "I hear rumors that Ryan and I are dating, and Randy, Simon and I are doing threesomes," she says. In truth, "they're the brothers I never had. And I'm glad I don't."
Randy
In the dawg-eat-dawg world of
Idol
intrigue, Randy Jackson is one of the few things
Paula Abdul
and
Simon Cowell
actually agree on. "He's very comfortable in his own skin," says Abdul. Adds Cowell: "Randy is the only person on this show—and I mean the only one—who has remained totally and utterly unaffected by it." The same mellow dude on the set as he is at home in Tarzana, Calif., with his wife, Erika, 33, and three kids, Jackson, 46, has built his prolific career on an easygoing manner, a deft touch on the bass and a lifelong passion for music.
It all started in Baton Rouge. Youngest of the three children of Exxon plant foreman Herman (who died in 1994) and homemaker Julia, 72, Jackson used to sneak out as a teenager to perform in the city's clubs. After graduating with a music degree from local Southern University in 1979, he found steady employment as a songwriter and session musician, eventually racking up more than 1,100 album credits with artists like Bob Dylan and Journey. In the early '90s, "really tired of just being the session guy," he says, Jackson headed to L.A., where he focused on producing and writing, working with artists like Whitney Houston and
Mariah Carey
.
When first approached for the
Idol
gig, Jackson says his reaction was, "TV's corny, cheesy, whatever." But after viewing the British
Pop Idol
tapes, he changed his tune. Why? "It was really funny." Still, it takes some effort to be the calm center of the
Idol
storm. Jackson meditates twice daily, plays tennis thrice weekly and noodles on his bass. "Playing," he says, "is therapy for me." Dawg on, dude.
Ryan
Seacrest's self-admitted preoccupation with his looks began long before his American
Idol
atry. "As a teenager I wore glasses, had braces and was fat," says the 28-year-old. "I would swim in the pool with my shirt on." But he was also obsessed with entertainment. By 9, the son of Atlanta attorney Gary and homemaker Connie pretended he was hosting record countdowns on radio shows. He did the morning announcements at Dunwoody High School and at night called radio request lines just to get his voice on air. "I would listen to Casey Kasem and Rick Dees," he says. "I was almost maniacal about it."
The single-mindedness paid off. Befriended by Atlanta deejay Tom Sullivan, Seacrest hung out at WSTR-FM, learning all aspects of the radio ropes. As a business major at the University of Georgia, he landed a gig as host of Radical Outdoor Challenge, an E$PN kids' show. Two years later he dropped out, packed everything in his Honda Prelude and headed for L.A., where he got a $15-an-hour job as a part-time deejay. "I was terrified," he says. "[Most days] I ate cereal for all three meals."
His diet has definitely improved these days. In addition to making a reported $1 million this season for his
Idol
work, he anchors one of L.A.'s hottest radio shows and often sits in for his own idol, the widely syndicated Dees. He is also in talks for his own syndicated TV show. But he says he's saving his money and giving in to only a few indulgences, like regular manicures and pedicures. "Women appreciate men who take care of themselves," says the never-married Seacrest, who says he isn't dating anyone seriously right now. "I feel good, I'm clean, and there's nothing under my toenails."
Advertisement
Today's Photos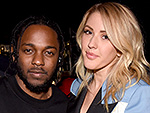 Treat Yourself! 4 Preview Issues
The most buzzed about stars this minute!