People Top 5
LAST UPDATE: Tuesday February 10, 2015 01:10PM EST
PEOPLE Top 5 are the most-viewed stories on the site over the past three days, updated every 60 minutes
Picks and Pans Main: Screen
Now Playing
The heck with whodunit. What you really want to know while watching
Identity
, a psychological horror film besotted with its own cleverness, is how many gallons of water the cast got doused with during production. It rains rivers in nearly every scene. These folks must have resembled prunes at the end of the day.
Identity
takes that hoariest of movie clichés—a group of strangers are stranded together, and someone begins killing them off one by one—and then adds a sneaky twist. A nasty storm and resultant flooding is the excuse for 11 potential victims to gather at a seedy motel in the Nevada desert. There's a limo driver (Cusack) who is pointedly reading French existentialist philosopher Jean-Paul Sartre's Being and Nothingness, the kvetching actress he is chauffeuring (Rebecca De Mornay), a prostitute (Peet), a law officer (Liotta) and the prisoner (Jake Busey) he's transporting, and others. The only guy obviously missing is Norman Bates, though the hotel clerk (John Hawkes) here seems mighty shifty.
The film isn't as scary as it wants to be, despite an insistent, danger-is-imminent soundtrack, nor as canny. Director James Mangold (
Girl, Interrupted
) allows too many jokes to fall flat or strain, and what's with all the pregnant pauses? You could easily trim 15 minutes out if they were snipped. Cusack and Peet, beneficiaries of what passes for fully written roles here, shine brightest in the ensemble cast—though no one comes out of
Identity
covered in major glory, rather just all wet. (R)
BOTTOM LINE: Tricks but no major treats
Matt Dillon, James Caan, Natascha McElhone, Stellan Skarsgard
Credit Matt Dillon for trying.
City of Ghosts
, his first shot at directing a film (he helmed an episode of HBO's
Oz
), doesn't always work, but it's an honorable, if overambitious, effort.
Dillon, who cowrote the script, is in Humphrey Bogart territory here, playing an ethically ambivalent hero initially out for himself in a foreign land. Jimmy Cremming (Dillon), a salesman, heads for Phnom Penh, Cambodia, after taking part in an insurance scam that goes bad. He's looking for his con-man boss (Caan), who has run off with the loot, but soon becomes ensnared in a complex web involving seedy expatriates, corrupt locals, kidnapping and murder.
Ghosts is heavy on plot and atmosphere (the on-location photography is gorgeous) but short on character development. Dillon's mistakes are those of a beginner: He's trying to tell too many stories and can't bear to let any of them go. (R)
BOTTOM LINE: Aims high but falls short
Michael Douglas, Kirk Douglas, Cameron Douglas
Question: How many Douglases can you fit into a single movie?
Answer: Three generations, but why bother if this is the end result?
It Runs in the Family
, starring Kirk, Michael and Cameron Douglas (see p. 75) in their real-life roles as, respectively, paterfamilias, son and grandson, is at its hammy heart a Jewish version of On Golden Pond. The Gromberg clan, wealthy New Yorkers with a weekend home on a lake, bicker and misbehave until—wait for it—they realize that they all really love each other. As sickly sweet as Passover wine,
Family
makes one long to call one's own family—to warn 'em off the movie. Of the scant non-Douglases in the cast, Bernadette Peters and Rory Culkin (repping another acting dynasty) hold their own as Michael's wife and younger son. (PG-13)
BOTTOM LINE: Oy!
Al Pacino, Kim Basinger, Téa Leoni, Ryan O'Neal
Keeping a client's name out of the papers is sometimes as key for a publicist as getting him ink. That's true for Eli Wurman (Pacino), a once-mighty Manhattan flack, when his last big movie-star client (O'Neal) demands that he babysit a troubled TV actress (Leoni) after O'Neal dumps her following a drug-fueled fling. When she winds up dead, Wurman may know too much.
People I Know
starts off promisingly but quickly stumbles over its own conspiracy theories. Indulging in a southern accent that would scare even Scarlett O'Hara, Pacino chews the scenery. In her brief role Leoni is jokingly good, while Basinger, as Wurman's sister-in-law, has little to do but appear puzzled, a suitable reaction to the goings-on. (R)
BOTTOM LINE: No major need to Know
The Real Cancún
Reality TV comes to the big screen with Cancún, and the result isn't pretty. The makers of MTV's
Real World
dispatched 16 nonactors, ranging in age from 18 to 25, to a beachfront villa in Mexico during spring break in March and followed them with camera crews. That's it for context. The chosen imbibe freely, party hard and act in ways that will embarrass their parents now and themselves in future decades. (The producers are lucky no one died of alcohol poisoning, as it appears no one was telling the revelers here to ease up on the guzzling.) Mostly, the men try to score while the women stick to flirting and occasional top-doffing. No one ever even mentions that, midway through the week, the war in Iraq began. (R)
BOTTOM LINE: Compulsively watchable, but everyone here deserves a time-out
•
Confidence
Dustin Hoffman's sly turn as a crime boss is the only reason to see this derivative heist film. Edward Burns, Rachel Weisz and Andy Garcia star. (R)
•
A Decade Under the Influence
It wasn't just leisure suits and shag dos in the '70s. An insightful, entertaining documentary about the decade's movies uses pithy interviews with filmmakers and actors to explain how masterworks such as Chinatown,
The Godfather
and
Taxi Driver
came to be made. (Not rated)
•
Holes
A nice-guy teenager (
Shia LaBeouf
) endures multiple hardships before triumphing. We dig it. (PG)
John Cusack, Amanda Peet, Ray Liotta, John Hawkes
Advertisement
Today's Photos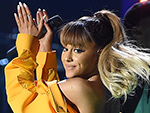 Treat Yourself! 4 Preview Issues
The most buzzed about stars this minute!