People Top 5
LAST UPDATE: Tuesday February 10, 2015 01:10PM EST
PEOPLE Top 5 are the most-viewed stories on the site over the past three days, updated every 60 minutes
Picks and Pans: Pages
Guest Pick: Po Bronson
Critic's Choice




This novel was written by a pseudonymous mother-and-daughter team, P.J. and Traci Lambrecht, but it's much more than a novelty.
Monkeewrench
is a killer read in every way. An odd-lot crew of technonerds who are partners in a successful software company develop a hot new game, Serial Killer Detective. Players graduate from murder to murder, 20 in all. But when the very real corpse of a young woman is found draped over a tombstone in a graveyard, they realize one gamer is transforming the virtual into gruesome reality: The death pose precisely mimics game scenario No. 2.
The software developers, led by company head Grace McBride, go to the police. The cops consider them suspects because of their tricky past: Ten years ago the hackers programmed themselves new identities. Meanwhile the killer plays on. With full police and media presence at Minneapolis's Mall of America, a woman is murdered in a dressing room. The next target, according to game rules, will be a teacher in a classroom. With its menacing suspense, snappy dialogue and techno edge,
Monkeewrench
moves at hyperspeed. (Putnam, $23.95)
BOTTOM LINE: Thriller fans will go ape
By Jacques Pépin
You don't have to be a cook to enjoy Pépin's charming memoir about his life as a chef. In addition to presenting a recipe per chapter, Pépin, a cookbook author and PBS fixture, also provides a feast of anecdotes: He once turned down the job as JFK's White House chef to flip burgers and develop recipes for the Howard Johnson chain. "I wanted to work in a truly American environment," he says.
A small kid from southeast France with a big dream, Pépin learned classical French cuisine the classical way, working in bistros, resorts and Paris restaurants. Ultimately he became the personal chef to French President Charles DeGaulle. A gourmet without attitude ("being a chef, no matter where, was a blue collar job") Pépin, now 67, impresses with humor and humility. You may even develop a hankering for his HoJo clam chowder. (Houghton Mifflin, $26)
BOTTOM LINE: Appetizing buffet
By Dani Shapiro
Any mother knows that you can do everything right to raise your family, and things may still turn out wrong. In Shapiro's new novel, Rachel, a former art restorer, watches her family crumble: Her teenage daughter Kate, "captain of everything at school," spirals out of control; her toddler Josh may have brain damage as the result of an apparent accident, and her husband, Ned, an artist and schoolteacher, is accused of sexual misconduct.
Shapiro's writing shines in describing a distraught Rachel as she clings to the scraps of her family's former life. Imbued with the same realism that made Shapiro's memoir Slow Motion so gripping,
Family History
reads like a true story. Careful attention to detail and vivid flashbacks reveal only how—not why—events happened, until the final pages. Sometimes the choppiness of the time scheme can cause vertigo, but the overall effect is to create a web that lures readers in, curious to find out who is guilty of what and whether the ending will be happy. (Knopf, $23)
BOTTOM LINE: Powerfully hits home
By Natasha Fraser-Cavassoni
Sam Spiegel (1901-1985), subject of this thorough, lively biography, was a near caricature of a Hollywood producer: He chomped cigars, cavorted with starlets and prostitutes (despite being wed thrice), lived high even when broke (blithely bouncing checks his entire life) and lied habitually. His saving grace? He was charming. And as journalist Fraser-Cavassoni, the daughter of biographer Lady Antonia Fraser, argues convincingly, Spiegel played a vital role in making such enduring film classics as The African Queen, On the Waterfront, The Bridge on the River Kwai and Lawrence of Arabia. Director David Lean, his often irked collaborator on Kwai and Arabia, said of Spiegel's powers of persuasion and persistence: "If you wanted traffic stopped in Piccadilly for 10 minutes at 11 o'clock on a certain day and have six tanks go down the middle, if anybody could get permission to do that, Sam [could]." (Simon & Schuster, $30)
BOTTOM LINE: A Hollywood legend comes alive, flamboyantly
By Robert Stone
As any well-traveled adulterer will tell you, when the Other Woman is possessed, it's probably best to end the affair. In this short, twisted cautionary tale, life-bored college professor Michael Ahearn falls for kinky colleague Lara Purcell and all but ignores his wife and young son. Then things start getting messy: Lara brings him to her haunted Caribbean home. There he meets supernatural nasty Baron Samedi, who wants Michael's mistress for himself.
National Book Award-winner Stone (
Dog Soldiers
) has often documented the moral and sexual turbulence of thinking men's men. In this
Fatal Attraction
with a voodoo twist, the philosophizing can be dull. But the book works as a sexy, psychological thrill ride in which a philanderer doesn't just need a lawyer—he needs an exorcist. (Houghton Mifflin, $25)
BOTTOM LINE: Big bad voodoo dandy
By Harlan Coben
Disappearing family members and psychopaths on the loose add up to another unpredictable thriller from Coben. The hero, Dr. Marc Seidman, awakens in a hospital to learn he has barely survived a bullet in the chest, his wife has been murdered, and their 6-month-old daughter is missing. When a kidnapper demands money 12 days after the fact, Seidman's confusion only deepens: Why would the kidnappers try to kill the people who could pay the ransom?
Returning to the missing-person theme that drove
Tell No One and Gone for Good
to the bestseller lists, Coben again keeps the reader off-balance with innovative story lines and diabolical bad guys—this time including a former child sitcom star. But some passages are saccharine and Coben throws in one plot twist too many. The result is a fresh take on a standard setup that spoils in the last chapters. (Dutton, $24.95)
BOTTOM LINE: Strong start, weak finish
The Stranger in My Bed
by Michael Fleeman
In this New York Times bestseller, Fleeman, a correspondent from PEOPLE's Los Angeles bureau, investigates the true story' of a geeky Ohio introvert named John David Smith who managed to charm and marry three women, two of whom vanished without a trace. It took an army of law enforcement agents in half a dozen states to link Smith to his second wife's 1991 disappearance in New Jersey and 20 years to identify the remains of the "Lady in the Box," the body of his first wife, found in a ditch beside an Indiana road in 1980. (St. Martin's, $6.99)
Bronson, the bestselling author of
What Should I Do with My Life?
, looks at another tale of change,
A Million Little Pieces
, by James Frey (Doubleday, $22.95).
This is one of the best stories of transformation I've ever read. By the time James Frey was 23, he'd been a drug and alcohol addict for 10 years. On the edge of death, he was dragged into a treatment clinic by his parents. Nine years later he gives us this dazzling memoir of his months in that clinic, where he fell in love with an ex-hooker, befriended a mobster, repaired his relationship with his parents and willed himself to get clean and sober. He earns our love one brutal page at a time.
But don't classify this book with other recovery memoirs. The gritty language is unclouded by new age fuzz. Anyone who has ever felt broken and wished for a better life will find inspiration in Frey's story. This won't be the last we'll hear of him.
Contributors:
Sheryl Connelly,
V.R. Peterson,
Annette Gallagher Weisman,
Leah Rozen,
Sean Daly,
Sean Gannon.
By P.J. Tracy
Advertisement
Today's Photos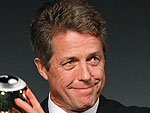 Treat Yourself! 4 Preview Issues
The most buzzed about stars this minute!