People Top 5
LAST UPDATE: Tuesday February 10, 2015 01:10PM EST
PEOPLE Top 5 are the most-viewed stories on the site over the past three days, updated every 60 minutes
Final Justice
The Past Catches Up with Gerald Mason, a Murderer on the Lam Since 1957
That, it turns out, was one of the longest unsolved murder cases in California history. Almost 46 years earlier Mason, then a 23-year-old drifter, came upon a earful of teenagers parked at midnight on a lovers' lane and saw an opportunity, according to police. Over the course of the next hour, he raped one of the terrified girls and robbed the others before forcing all four to strip. Half an hour later he was stopped for running a red light in the '49 Ford sedan he had stolen from the teens; Mason shot and killed the two cops who had pulled him over. In all, he had shattered the lives of six Southern California families before hitchhiking out of town to apparent safety. Recalls Jean Curtis Moore, 69, the widow of slain 25-year-old El Segundo police officer Milton Curtis, who was left behind to raise the couple's two small children: "When they came over to tell me what had happened at 4 in the morning, it knocked me to my knees. Milton was my heart."
But the El Segundo cops never gave up on the case. Using time-tested skills and technology only recently available, they succeeded in painting a portrait of the gunman that would hold up for nearly half a century. Based on descriptions from another pair of policemen who witnessed Mason being pulled over, an APB went out for a tall man with a pompadour hairdo and a southern accent. An eyewitness had spotted such a man bolting from a Ford sedan, from which investigators managed to lift two partial thumbprints. Three years later the .22-cal. murder weapon turned up in the backyard of a house not far from the scene.
But the promising leads eventually fizzled out. Detectives succeeded in tracing the handgun to a Sears Roebuck in Shreveport, La., only to find it had been purchased under a false name. And close to a thousand men were fingerprinted in a futile attempt to make a match, while another 2,100 potential suspects were "looked at and cleared," says El Segundo's Lt. Craig Cleary. Work continued on the case in some form from the '50s to the '90s.
Meanwhile, Mason, a South Carolina native, was busy building a respectable life back home. Friends and colleagues in Columbia describe him as an affable, upstanding citizen who owned seven service stations before retiring in the mid-'90s to a life of golf, horseshoes and bowling. "He was just always doing things for us," says Betty Wiggins, 71, a longtime neighbor to Mason, his wife, Betty, 71, whom he married in 1960, and their daughters—Marie, now 39, and Terri Whitaker, 37, a daycare coordinator.
But the two lives of Gerald Mason—past and present—were fated to collide. In El Segundo the 1957 rape-murder investigation never died. When many states started to make fingerprint records available online in the late '90s, detectives there submitted the suspect's partial thumb impressions for comparison on the new database. Again, no match. But the FBI would eventually expand the system to include prints collected during arrests in all 50 states. The L.A. County Sherriff's Department and El Segundo police tried once more in 2002, and this time the results were stunning. Within minutes the computer kicked out information about a man convicted of burglary in 1956 in Columbia. His name? Gerald F. Mason. "I could have done cartwheels," recalls Lieutenant Cleary.
Arrested on Jan. 29 and confronted with a fat file of evidence, Mason admitted in a closed hearing on March 7 that he had stumbled on the teenagers while under the influence of alcohol and shot the police officers in an attempt to cover Up his earlier crimes, according to L.A. County Deputy D.A. Darren Levine. He pleaded guilty to the murders and was sentenced to two life terms. "I really don't have an explanation for why this happened," Mason told authorities (who dropped all other charges). "I wish I did."
So, too, do his surviving victims-among them his wife and daughters, who, by all accounts, had no idea about his past. Still reeling from the disclosure, his daughter Terri told PEOPLE, "There really aren't words to describe the range of emotions we've gone through." Even so, she insists, "I could not have had a better father."
Patrick Rogers
Lyndon Stambler in Los Angeles and Laura Lewis in Columbia
Contributors:
Lyndon Stambler,
Laura Lewis.
At first it looked like the small army of police had made a wrong turn. Fifteen cops, some from as far away as Los Angeles, descending on a placid South Carolina subdivision? But when retiree Gerald Mason appeared at his door, the police knew they were on the right track. "Oh," Mason, a 69-year-old former gas-station owner, told one of the officers, "that's what you're here for."
Advertisement
Today's Photos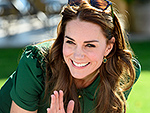 Treat Yourself! 4 Preview Issues
The most buzzed about stars this minute!