People Top 5
LAST UPDATE: Tuesday February 10, 2015 01:10PM EST
PEOPLE Top 5 are the most-viewed stories on the site over the past three days, updated every 60 minutes
Idol Showdown
Makeovers! Private Jets! Oprah! American Idol's Fab Final Trio-Clay Aiken, Kimberley Locke and Ruben Studdard—Savored Their High-Wire Act
American Idols
have exactly two minutes to spare, and they have
Oprah
Winfrey to blame. A special L.A.-based taping of the talk show diva's chatfest ran long, and now
Clay Aiken
, Kimberley Locke and Ruben Studdard—the three AI finalists as of press time—are rushing to catch a private plane to shuttle them to their respective hometowns. Trouble is, the Van Nuys airport has a 10 p.m. curfew, and the clock is ticking. "It was a comedy show," Aiken recalls. "I was in my pajamas because I'd hoped to sleep. We had 10 minutes to pack and get to the airport. Then we went to the wrong hangar, and Ruben had to use the bathroom, so we were falling behind. Then we were all in line putting everything into the plane." Takeoff time: 9:58 p.m. Says Aiken: "We just made it."
Welcome to the frenzied last leg of the
American Idol
marathon, a test of physical stamina, vocal prowess and on-the-go styling skills. Pajamas are unnecessary; bedhead, unavoidable. While Aiken managed to catch just an hour of sleep on the flight, Locke was so rushed that she didn't even have time for serious grooming. "Girl, this is last night's hair!" she confided to a pal in her hometown of Gallatin, Tenn., the next day. "I didn't even comb it."
Hard to fault her. As AI rockets toward its May 21 finale on FOX, the Final Three have been swept into a world of sudden fame and so-so fortune—the big bucks don't come until later, if at all—that includes live TV performances before some 20 million viewers, Hollywood premieres, personal bodyguards and face time with big-name celebs. ("I was seriously nervous to be around
Oprah
," says the usually unflappable Studdard.)
Now that the competition is down to the nitty-gritty, the contestants "are getting less and less time to themselves," says AI stylist Miles Siggins. And when they do get a break—"maybe a half day off a week," says Locke—it's rarely private time. "We're never unaccompanied," says Locke. "I could've never imagined it'd be like this. It's like, 'Careful what you wish for.' It's been extreme highs and lows. Nothing in between."
The most extreme low, of course, is the one that comes every Wednesday night, when a fellow finalist gets the boot. "It's very difficult," says Aiken. "After you've been with people a long time, it's hard to see them go."
Thanks to the Claymates—the members of his official fan club—Aiken has lasted longer than most. Like Locke and Studdard, Aiken experienced his supporters' fervor firsthand on a recent AI-orchestrated visit to his hometown. During his 34-hour trip to Raleigh, N.C., the former special-ed major at the University of North Carolina at Charlotte hobnobbed with North Carolina's Gov. Michael Easley, visited the local YMCA branch, where he once worked as a counselor, and spent time with his mom, Faye Parker, 57. "I'm signing autographs, 'Clay's mom,' " says Parker. "It's crazy!"
Crazier still was the frenzy surrounding Studdard's visit to Birmingham, Ala. How crazy? Well, consider the case of Pam Segars-Morris, 54, founder of Realtors for Ruben (seriously). "There's no initiation fee," she says. "You just have to give your solemn promise to vote until the phone lines are closed, the whole two hours." (In various weeks, she has voted 529 times, 523 times and 490 times.)
That sort of enthusiasm "is cool, man," says Ruben, a.k.a. Christopher Ruben Studdard (his family calls him Chris). The onetime music-ed major at Alabama A&M University "has been preparing for stardom for years," says pal Johnathan Effinger. "It's not an arrogant kind of thing. It was more like packing for a trip."
If Locke didn't exactly have her bags packed, she was always studying the map. "She was Miss Personality Plus," says her former junior-high teacher Connie Porter. Although she had planned to start at Nashville School of Law, when
AI
came along, it was good-bye, books. "When you're a small-town girl trying to make your dream come true, an all-expense-paid trip to L.A. is a dream," says Locke. "Had nothing else happened, that was great."
As the show reaches its end, the Final Three are now thinking ahead to life post-
Idol
. "I want to go on vacation—maybe Hawaii," says Locke. As for Aiken, "I'll go up to the mountains without anyone around me." Studdard, meanwhile, plans to buy a house in Birmingham, where fans are already dreading a long,
Idol
-less summer. Says Celeste Whitt, who works at the Nail Co., a Birmingham-area salon where employees average 380 votes per week: "I don't know what we are going to do when this is over!"
Michelle Tauber
Reported by: Mark Dagostino, Alexis Chiu, Kate Klise, Monica Rizzo, Don Sider, Linda Trischitta and Nancy Wilstach
Contributors:
Mark Dagostino,
Alexis Chiu,
Kate Klise,
Monica Rizzo,
Don Sider,
Linda Trischitta,
Nancy Wilstach.
Advertisement
Today's Photos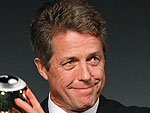 Treat Yourself! 4 Preview Issues
The most buzzed about stars this minute!