People Top 5
LAST UPDATE: Tuesday February 10, 2015 01:10PM EST
PEOPLE Top 5 are the most-viewed stories on the site over the past three days, updated every 60 minutes
Turning Grief to Good
Moved by Tragedy, a Couple Help Other Families Find Vanished Loved Ones
Carole and her husband, Francis, 70, know this horror firsthand. Their daughter Carole Sund and granddaughter Juli, along with a family friend, Silvina Pelosso, vanished during a sight-seeing trip to Yosemite Park in 1999 and were missing for a month before their bodies were discovered. Now the Carringtons have become powerful allies to others with missing relatives, thanks to the influential Carole Sund/Carrington Memorial Reward Foundation, which provides money, media advice and emotional support to desperate families. The only national organization to offer rewards in numerous missing-persons cases, the foundation has helped in the apprehension of 19 suspects and assisted 165 families, including those of Chandra Levy and Laci Peterson, who both grew up in Modesto, Calif., not far from where Carole Sund was last seen. "They made something very good out of a tremendous tragedy," says Modesto Chief of Police Roy Wasden. "They are able to help struggling families make sense of what to do."
The foundation was contacted by Laci's brother one day after she disappeared. Its executive director Kim Petersen became a spokeswoman for Laci's family, while Carole counseled her mother, Sharon Rocha. "She was wondering if she was ever going to get over the absolute sadness of having her daughter missing," says Carole, who also spoke with Chandra Levy's mother, Susan. "I told her, 'You don't ever get over it, but you can get through it and get on with your life.' " At an April 10 ceremony in Washington, D.C., Attorney General John Ashcroft presented the Carringtons with the National Crime Victim Service Award, the highest federal honor for victim advocates. "They have shown such grace and dignity, even when you knew they were bleeding inside," says Stanislaus County Sheriff Les Weidman, who worked on the Sund and Peterson cases. "There is an almost synergistic strength they get from each other."
High school sweethearts from Santa Rosa, Calif., the Carringtons married in 1951. While her husband bought and operated shopping centers across the country, Carole raised their five children, the oldest of whom, June, now 50, was born with severe disabilities. Dissatisfied with programs available to her, the Carringtons created the Butler Valley Group Homes, which help care for mentally disabled adults.
When their daughter Carole, 42, vanished in Yosemite with Juli, 15, and Silvina, 16, the Carringtons put up a $300,000 reward, part of which went to a tipster who spotted Carole's rented red Pontiac off the side of a highway near Sonora. The charred remains of Carole and Silvina were in the trunk; Juli's body turned up a week later. Police arrested Cary Stayner, a handyman at a Yosemite motel; he was convicted last August of murdering all three women and is now on death row.
Long before then, the Carringtons saw a way they could help others in their terrible predicament. Days after Carole disappeared, they organized a vigil and invited relatives of other missing people to speak. "They showed up with pictures of their missing children; one of them had been looking for her daughter for eight years," says Francis. "It just got to me, and that's when we knew we had to do something." The foundation's very first reward—$5,000—led to the 1999 arrest of the man who killed Robert Ybarra Jr., 22, in Grayson, Calif. "They would always come up and hug me and say, 'How are you doing?' " Robert's sister Mary Ann, 45, says of the Carringtons. "You become just like family."
Funded by more than $1 million in private donations, the foundation has posted nearly $1.6 million in rewards and paid out $72,500. Devoting several hours a week to its 37 current cases also provides the Carringtons—who live in Eureka, Calif., in a ranch-style house surrounded by gardens that Carole lovingly tends—with a positive distraction from their lingering grief. The murders "have taken years off our lives," says Carole. "Francis and I lean on each other a lot."
Their message to other families, though, is one of hope—of finding a way to go on. While on a 50th-anniversary cruise to the Galapagos Islands in 2001, Carole peered out a porthole and noticed a beaming moon with a crease that looked for all the world like a smile. "My daughter always smiled a lot," she says, "and that was my sign that she was still around."
Alex Tresniowski
Vickie Bane in Eureka
Contributors:
Vickie Bane.
Having a loved one disappear is a hell unlike any other. "You can't think, you can't eat, you can't sleep," says Carole Carrington, 68. "You wake up in the middle of the night, and it's all you can think about. It's just crazy, and it goes on for months."
Advertisement
Today's Photos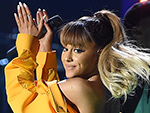 Treat Yourself! 4 Preview Issues
The most buzzed about stars this minute!