People Top 5
LAST UPDATE: Tuesday February 10, 2015 01:10PM EST
PEOPLE Top 5 are the most-viewed stories on the site over the past three days, updated every 60 minutes
Picks and Pans Main: Tube
Week at a Glance
I find it hard to work up much enthusiasm for the schemers on Survivor, the singles on The Bachelor or the singers on American Idol. But I'm ready to stand up—or at least sit straighter on the couch—and cheer for Steve Meitz and Dave Cottingham, the unabashedly out-of-shape air traffic controllers who form one of the 12 teams pursuing a $1 million prize on this reality series' fourth go-round.
After Steve and Dave, I go for the ebullient circus-clown tandem of Jon Weiss and Al Rios. Others may back Monica Ambrose and Sheree Buchanan, both married to pro football players and determined to prove that NFL wives are tough too. The 90-minute season premiere, airing May 29, introduces a nice mix of competitors who should stir rooting interest as they race around the globe using all manner of transportation. The last team to reach the weekly pit stop gets eliminated, and the first leg of the journey goes from Dodger Stadium in Los Angeles to an inn in Italy's Dolomite mountains.
Like other reality shows, this one has its irritants. I'd love some relief from the Mission Impossible-style music, and I don't need the repeated reminders that contestants Millie Smith and Chuck Shankles are still virgins after 12 years of dating. Does that mean they have lots of pent-up energy?
BOTTOM LINE: Travel along
USA (Mon., May 26, 9 p.m. ET)
You needn't be a big Willie Nelson fan to enjoy this 70th-birthday concert, taped last month at New York City's Beacon Theatre. Norah Jones, Paul Simon,
Sheryl Crow
and Ray Charles all perform; stick around and you're bound to hear an artist you particularly like. And everyone seems glad to share the stage with the grizzled redheaded stranger.
As usual at such all-star events, some of the musical combinations are less than magical. When Nelson, Diana Krall and Elvis Costello collaborate on "Crazy," they'll leave you drowsy. But Nelson and ZZ Top raise the roof with "She Loves My Automobile," and Shania Twain's sweet rendition of "Forever and for Always" is enough to make a septuagenarian feel 20 years younger.
BOTTOM LINE: Join the party
Showtime (Sat., May 31, 9 p.m. ET)
Critic's Choice
[




]
Although it contains graphic violence, the heart of this engrossing TV movie is the unlikely but true love story of Army Pvt. Barry Winchell (Troy Garity) and Calpernia Addams (Lee Pace), a transgendered nightclub performer. Garity (son of Jane Fonda and Tom Hayden) and Pace give performances of extraordinary emotional honesty as Barry and Calpernia's relationship progresses from curiosity to passion to tenderness.
Then tragedy takes over. An unstable soldier (Shawn Hatosy) stirs up barracks homophobia and goads a malleable rookie (Philip Eddolls) into murdering Barry. The bloody act is almost unbearable to watch, in part because Barry's happiness has come to mean so much to us.
BOTTOM LINE: Drama first-class
HBO (Sun., May 25, 9 p.m. ET)
This talky TV movie gives Maggie Smith a colorful character to portray, and she produces a masterly performance. But the star and the lovely Italian scenery aren't full compensation for an unsatisfying story.
Emily Delahunty (Smith), a British-born romance novelist with a checkered past, is traveling by train to Milan when a bomb that may have been planted by terrorists kills five passengers in her compartment. Emily invites three survivors to recuperate at her villa in Umbria, showing special concern for Aimee (Emmy Clarke), an orphaned 8-year-old rendered mute by the trauma. When Aimee's uncle (Oscar winner Chris Cooper from Adaptation), a bloodless entomologist, arrives from America to claim the girl, Emily tries her damnedest to warm him up. Smith and Cooper play their scenes with considerable skill, but the film is marred by an unconvincing ending and a mystery subplot with no real purpose.
BOTTOM LINE: Not a prime property
>Sunday, May 25 NATIONAL MEMORIAL DAY CONCERT PBS (8 p.m. ET) Ossie Davis is host and John Glenn appears at this Capitol event.
Monday, May 26 ROAD RULES XII MTV (10 p.m. ET) Six adventurers try living by their wits in the South Pacific in the reality series' season opener.
Tuesday, May 27 DOG EAT DOG NBC (8 p.m. ET) It's the second coming of a game show that tests brawn as well as brains.
Wednesday, May 28 SORORITY LIFE MTV (10 p.m. ET) Ya-ya, here's the sisterhood's season finale.
Thursday, May 29 STUPID BEHAVIOR CAUGHT ON TAPE FOX (8 p.m. ET) The title is all you need to know about the debut of this reality show.
Friday, May 30 PET STAR Animal Planet (8 p.m. ET) There's $25,000 at stake in this talent contest for domesticated critters.
Saturday, May 31 NIGHT OF TOO MANY STARS NBC (8 p.m. ET) Adam Sandler and Tina Fey perform at a benefit for the Autism Coalition.
CBS (Thursdays, 8 p.m. ET)
Advertisement
Today's Photos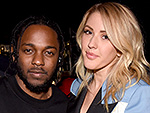 Treat Yourself! 4 Preview Issues
The most buzzed about stars this minute!