People Top 5
LAST UPDATE: Tuesday February 10, 2015 01:10PM EST
PEOPLE Top 5 are the most-viewed stories on the site over the past three days, updated every 60 minutes
Brand New Ford
Back in Action in Hollywood Homicide, Box Office Behemoth Harrison Ford Speaks Out About His Greatest Hits, Changing Diapers and Finding Love with Calista Flockhart
Such declaration of his feelings for Flockhart, 38, is a veritable sonnet from the taciturn Ford, 60, who has specialized in "no comments" since the When-Harry-Met-Ally headlines first trumpeted the match a year ago. "Romantic love is one of the most exciting and fulfilling kinds of love, and I think there's a potential for it at any stage of your life," says Ford, who was separated from his second wife, screenwriter Melissa Mathison, in 2001. (The two recently "settled everything amicably" and have only to sign the paperwork on their divorce, according to Mathison's attorney.) "I was not surprised that I was able to fall in love, and I wasn't surprised that I did. But I'm very grateful."
So is Flockhart, who moved in with Ford earlier this year. As for their much-vaunted age difference, "it doesn't faze me. Sometimes I even say, 'Wow, I keep forgetting that he's [22] years older than me.' It doesn't factor into our relationship at all." What fills her thoughts instead: "I like the way he looks first thing in the morning," she says. "It's not handsome. It's more cute. He looks like a little boy. You know how when you wake up in the morning and you're kind of puffy and rumpled and you look kind of vulnerable? That's what he looks like."
Those who know the touchy-feely twosome—Flockhart can get Ford to giggle on cue with a quick tummy tickle—have watched the romance defy early it'll-never-last chatter. "Harrison doesn't approach anything about life frivolously," says his friend Bernie Pollack, the costume designer on six of his films, including his new cop comedy
Hollywood Homicide
. "They're two mature adults who have found something in each other, and there's no question that they're 100 percent committed. It's funny for me going up to Harrison's house now, where it was always quiet. Now I drive up and in the driveway there are 40,000 kids' toys. There's a whole different feeling to the house. You can just tell that Harrison is happy." Lena Olin, Ford's girlfriend in
Homicide
, sees the pair as well-matched: "They're both very cool, creative people who go their own way," she says. Ford's magnetism is as strong as ever, she adds. "He's an attractive, sexual guy at 60, and he's okay with that—as opposed to someone who's 60 and desperately tries to be 40."
Still, with his pierced left earlobe, affection for the music of Blackalicious and Eminem ("It's the originality, the wordcraft, the storytelling"), sculpted biceps and fleet of Harley-Davidsons, Ford isn't your typical senior citizen. "There are a range of parts that are no longer reasonably available to me," he says. "Audiences don't want to see a 60-year-old man do things that
Keanu Reeves
could do." But Hollywood's all-time box office leader--he's set to start shooting a fourth
Indiana Jones
film next summer—is ever game for action. "He's out there jumping off buildings and jumping into cars and riding motorcycles—he scared the hell out of all of us on the set," says
Homicide
screenwriter and former LAPD Det. Robert Souza. Especially when costar Josh Hartnett miscalculated during a car chase and plowed the pair's convertible into a police cruiser, leaving Hartnett with a concussion and Ford with a pulled groin. "It wasn't a bad injury," says Ford, who has soldiered on through worse in his 40-film career (including a herniated disk from too many takes atop an elephant in
Indiana Jones and the Temple of Doom
). "There are a lot of people depending on me," he notes, "and paying me a lot of money."
Ford's $25 million asking price these days is a nice raise from the $150 a week he once made as a contract player for Columbia Pictures, which briefly made the Chicago native over as an Elvis Presley clone when he arrived in Hollywood in 1964. "I wasn't very cooperative, and I can't sing," says Ford, who had dropped out of Wisconsin's Ripon College and headed west in his Volkswagen bus with his new bride, college sweetheart Mary Marquardt. For almost 15 years Ford pocketed more working as a self-taught carpenter than as an actor. Then George Lucas, who directed Ford in 1973's
American Graffiti
, cast him as Han Solo in 1977's
Star Wars
. His career exploded—but his family life with Marquardt, now 60, and kids Ben (now 36 and an L.A. chef) and Willard (34 and an L.A. writer) had been suffering. He and Marquardt divorced in 1979. "I was young and impatient," he says. "I wasn't angry and frustrated with my marriage, I was angry and frustrated with my life."
Ford seemed to strike a better balance with Mathison, now 53, whom he wed in 1983. Despite work demands, he spent long stretches with kids Malcolm, now 16, and Georgia, 12, at his 800-acre ranch in Jackson Hole, Wyo. and often took them on location. But once they started school in New York, "you can't drag the kids along with you," he says. "You make a choice to continue to work and to really sacrifice in our line of work, where you have to go away for a sustained period of time, and I was absent from the kids."
Ford kept as private as ever, but some saw hints all was not well. During filming of
What Lies Beneath
in 1999, "he never said anything outright, but sometimes you could tell he was troubled," says Pollack. In November 2000, Ford and Mathison announced their split. Despite a brief reconciliation, Mathison filed for legal separation nine months later.
For the first time in his life, the newly single Ford became regular tabloid fodder, with reports detailing his nightclub carousing and linking him to the likes of Minnie Driver and Lara Flynn Boyle. "[The media] spun the most cloth with the least material again and again," he says. "It was very hurtful to my kids. It was hurtful to a lot of people, because 90 percent of it was wrong." When Ford met Flockhart at the January 2002 Golden Globes, he wasn't looking for love. "There have been times in my life when I have felt I was lonely, but I don't think you want to live your life in order to mitigate against loneliness," he says. Flockhart, whose reported past flames include actor Ben Stiller, 37, and comedian Garry Shandling, 53, says she had no prior designs on Ford: "I remember loving him in Mosquito Coast, but I didn't really think about him," she says. As for Ford, "I watched
Ally McBeal
from time to time before I met her, but now she won't let me watch it," he says. "She doesn't like to see herself."
The pair want to correct the record about that first encounter: "She certainly did not purposely spill a glass of wine on me," Ford says. Adds Flockhart: "We were having a conversation for maybe 20 minutes before the wine spilled, and the truth is, Harrison spilled the wine!" Soon they were turning up hand in hand. "Harrison's very much a monogamous kind of man," says his
Patriot Games
costar Anne Archer. "He's not a player. I think he's more comfortable in a relationship."
Just as Ford has embraced Liam, whom Flockhart adopted in 2001—"I love participating in his life," says the actor—Flockhart has been welcomed by Ford's children and his mother, Dorothy. "He has a wonderful family, and they've been really good to me," Flockhart says. Ben Ford's son Ethan, 2, is best buddies with Liam. "There is an interesting dynamic to have your father going through the same stages of the same things that you're going through," says Ben. "There is that camaraderie between us, and that's really nice." Ford also keeps a regular Sunday night dinner date with Malcolm and Georgia, who moved from New York City to L.A. with Mathison last year. She and Ford, who share custody, decided the schools were better in L.A. "I live wherever the kids are going to school," says Ford, who keeps "a toe in the door in New York" via a newly renovated 5,700-sq.-ft. Chelsea penthouse.
Over the years, Ford says, "I still work on being a better father. I work at being a better mate. I've learned a lot from my relationships, and I have learned a lot from my kids. I think I have made some progress." One recent triumph for the avid aviator: converting nervous flier Flockhart into an eager passenger in his fleet of six planes. "You feel very free," she says. "I also think I love it because I really trust Harrison." Says Ford: "She likes seeing me happy. She loves to see me doing something that I love." And Liam? He's always ready for takeoff. "Liam actually woke up this morning," says Flockhart, "and first thing out of his mouth was 'I want to go on an aiiirrrplane.' " Luckily Mom has some pull with the pilot.
Samantha Miller
Elizabeth Leonard in Los Angeles
Contributors:
Elizabeth Leonard.
Advertisement
Today's Photos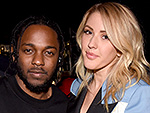 Treat Yourself! 4 Preview Issues
The most buzzed about stars this minute!