People Top 5
LAST UPDATE: Tuesday February 10, 2015 01:10PM EST
PEOPLE Top 5 are the most-viewed stories on the site over the past three days, updated every 60 minutes
Picks and Pans: Pages
Best Rock and Roll Books
Star detective Temperance (Tempe) Brennan is in a mess again: She ends up excavating a privy as she pursues another mysterious case. Bits of human bone mixed with the corpses of six headless and skinless bear corpses have been buried on a farm outside Charlotte, N.C. Attached to the medical examiner's office there, Brennan is also investigating the circumstances under which an infant was incinerated, as well as the crash of a small plane on a cocaine run. Reichs strains to merge the three cases into one, involving drug smugglers who've expanded operations to include wildlife poaching.
Reichs's plot isn't as compelling as usual, and Tempe's continuing romance with Canadian cop Andrew Ryan and her relationship with daughter Katy just seem like excess baggage. Meanwhile, Brennan surrenders to angst and tears: "Sometimes I think goodness and charity are racing toward extinction faster than the condor or the black rhino," she declaims at one point. More clues and less blues, please. (Scribner, $25)
BOTTOM LINE: Barely okay
By James Carroll
Critic's Choice




Could the reckless escapades of three adventure-seeking high school kids in 1961 really threaten to trigger a third world war? It's a stretch, but Carroll's thriller is a dandy anyway. Michael, Kit and Ulrich are students at an American high school in West Germany who are arrested on trumped-up charges during a visit to East Berlin. The Wall is about to go up and tensions between East and West are stretched as taut as barbed wire as the kids' parents fight for their release in the murk of a Nazi past and a Stasi present.
Weaving history with political intrigue and the dark and complex pasts of families, Carroll creates a gripping tale of deceit and loyalty, passion and despair, revenge and love. The psychological undercurrents are as charged as the Cold War drama, making this a doubly rewarding read. (Houghton Mifflin, $25)
BOTTOM LINE: Powerful political thriller
By Garrison Keillor
Keillor's latest novel has as much style as Jean Paul Gaultier's fall collection, and it's even funnier. Larry Wyler is a mediocre St. Paul scribbler. He's such a failure, he even fails at failure; his potboiler Spacious Skies inexplicably becomes a hit. So Wyler jettisons his do-gooder wife, Iris (who is so kind, she stores the grocery carts of mental patients in the garage), and hies himself to a gig at
The New Yorker
. Too bad it's run by the Mob and "Jerry" Salinger is bugging him with his idea for a
Catcher in the Rye
cookbook.
Love Me
is fat with in-jokes about the literati, so if names like William Shawn and John Updike mean nothing to you, don't bother. As for another old
New Yorker
hand, S.J. Perelman, the spirit of his leaping metaphors and rococo wordplay roosts in every hilarious chapter: When shooting a mobster, "perforate him two or three times and vamoose." (Viking, $23.95)
BOTTOM LINE: Love it
By Traci Lords
"I was high-school sophomore Nora Kuzma by day and nude centerfold model Traci Lords by night," writes former teen porn actress Traci Elizabeth Lords in this memoir. Lords, who was 16 when she became
Penthouse
's Pet of the Month in 1984, made 20 hardcore movies before her arrest at 18. Explaining how she went wrong, Lords describes childhood poverty, neglectful parents and abuse by older men: Her mother's lover not only molested her but took her to her first nude modeling assignment.
Despite its salacious topic, the book will generally disappoint those with prurient interests. As Lords struggles to find love and succeed as a legitimate actress, her insights are drab ("I was just a work in progress, like everyone else"), except when they're unintentionally funny. If you make it to the end, you may find yourself echoing another of her musings: "Arggggg! What did any of it mean?" (Harper Entertainment, $23.95)
BOTTOM LINE: Rated ZZZ
By Chuck Klosterman
If MTVeejays and the character Ethan Hawke always plays actually had something to say about pop culture, they'd sound like Klosterman. In the mad riffs of his essays and reported pieces (one about a Guns N' Roses cover band that loses—actually loses, as in can't find—its tour bus is priceless), he shows how
The Empire Strikes Back
created Gen X (Luke Skywalker was "incessantly whiny," "exhaustively educated" and had a repressive dad) and John Cusack's Lloyd Dobler schtick in
Say Anything
ruined the mind of every American female born between 1965 and 1978. And being on
The Real World
makes you "the kind of person who suddenly gets recognized at places like Burger King, but you will still be the kind of person who eats at places like Burger King." (Scribner, $23)
BOTTOM LINE: Dude, this rules!!!
Who says rockers can't read? Well, a lot of people, actually. So prove them wrong. Pick up one of the great nonfiction works that get under the skin of that crazy little thing called rock. For those about to read, we salute you.
•FARGO ROCK CITY by Chuck Klosterman. Klosterman proves a head-banging bard in his irresistible debut, a memoir about how Mötley Crüe, Van Halen and other turn-it-up-to-11 bands changed his life. It'll stick to you like the decal on a black concert T-shirt. (Touchstone, $14)
•CARELESS LOVE:
The Unmaking of Elvis Presley
by Peter Guralnick. Fans quibble over whether skinny or fat Elvis made a better story, but we'll go with the second volume of Guralnick's heartbreaking biography, a document of what drugs and Las Vegas did to the man. (Back Bay, $17.95)
•PSYCHOTIC REACTIONS AND CARBURETOR DUNG by Lester Bangs. Mythologized in the film
Almost Famous
, the critic, who died at 34 of a drug overdose, wrote like Janis Joplin sang. This manic anthology is dated but fun. (Vintage, $16)
•SHOUT!
The Beatles in Their Generation
by Philip Norman. Hype-free writing presents their magical mystery tour in a classic bio. (Fireside, $14)
Contributors:
Sherryl Connelly,
Joe Heim,
Kyle Smith,
Tom Conroy.
By Kathy Reichs
Advertisement
Today's Photos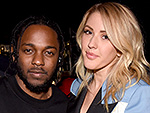 Treat Yourself! 4 Preview Issues
The most buzzed about stars this minute!