People Top 5
LAST UPDATE: Tuesday February 10, 2015 01:10PM EST
PEOPLE Top 5 are the most-viewed stories on the site over the past three days, updated every 60 minutes
Picks and Pans Main: Screen
Spotlight On...
This charming romantic comedy ought to make Garofalo a star. A compact brunette, she has an appealingly smart, don't-mess-with-me demeanor and, stepping easily into her first lead role here after supporting parts in Reality Bites and HBO's The Larry Sanders Show (and a short stint last season on Saturday Night Live), delivers an assured comic performance that buoyantly carries this slight film along on a wave of goodwill.
The Truth About Cats & Dogs is all about audience wish fulfillment, especially if your mom ever told you that it's not how you look but what's inside that counts (and then tried to sell you the Brooklyn Bridge). Borrowing a page from Cyrano de Bergerac, Cats & Dogs has Garofalo playing a plain Jane, a veterinarian with her own call-in radio show, who maintains a hot and heavy phone relationship with the man of her dreams (Chaplin), but hides behind her tall, tawny model pal (Thurman, making like Goldie Hawn) when he actually comes calling.
That these two women successfully carry off the masquerade for as long as they do is highly implausible, but the movie works surprisingly well, thanks to its winning cast and director Michael Lehmann's light touch. But as Miss Personality triumphs (as she must) over Miss Gorgeous in young-and-tan Los Angeles, my mind kept flashing to that old Beach Boys song, "Wouldn't It Be Nice." Nice? You bet. Likely? Only in the movies. (PG-13)
Michael J. Nelson, Trace Beaulieu, John Brady
This may only be a moderately funny example of the movie-spoofing series—the most original comedy idea to be found on television in the '90s, now playing out its last season on Comedy Central—but this MST3K feature is still the funniest movie to appear in theaters this year.
The premise of the show, which originated on a local Minneapolis channel in 1988, is that a lab temp (Nelson) is stranded on a satellite and forced to watch dreadful movies (e.g., The Brain That Wouldn't Die, The Killer Shrews, Godzilla vs. Megalon) as an experiment run by evil scientists. To keep his sanity, the temp, accompanied by two talking robots (they are all seen from behind, silhouetted against a movie screen), jokes about the films they watch, making sarcastically derisive peanut-gallery remarks that are usually subtle and often hilarious. In this feature-film version, Nelson and the robots suffer through the 1955 alieninvasion sci-fi movie This Island Earth and make joking allusions to, among other things, the Chicago Cubs, Shelley, Leona Helmsley Kenny G, Casablanca, the Metrodome, Orion Pictures and Bill Clinton.
Inasmuch as this project was tantamount to Mel Brooks making a parody of Mel Brooks movies, it could have been disastrously unfunny. Not to worry, MST3K fans (and initiates): There are few lapses in taste, and for the most part this movie sticks to the high standards of wit set by its progenitor TV show. (PG-13)
Kids in the Hall
Think of Kids in the Hall as Monty Python's Flying Circus with Canadian accents and a greater propensity for wearing skirts. Although this five-member comedy troupe—which had its own sketch show on cable—lacks the flat-out joyful silliness of Monty Python, the Kids do know how to give a hip satirical twist to everything from ornery rock stars to closeted homosexuals. But the group's first film is a disappointment, scattershot in picking its targets and only sporadically amusing.
It is not for lack of trying. Feverishly switching wigs and costumes, each Kid (Bruce McCulloch, who makes an especially fetching ingenue, Kevin McDonald, Mark McKinney, Scott Thompson and David Foley) plays four or more roles. All this activity, however, fails to compensate for the movie's feeble plot about a pharmaceutical company developing and marketing an antidepressant called Gleemonex. ("It makes me feel as if God is rubbing my tummy," one user reports.)
Unless you're already predisposed to Kid-like excess, you'll spend much of Brain Candy feeling like a grownup who just doesn't get it. Or gets it, but doesn't think it's funny. (R)
>
Sandra Bullock
FAMILY BUSINESS
WHEN
SANDRA BULLOCK
DID HER PART to save the day in the 1994 blockbuster Speed by taking control of a bomb-rigged bus, everyone cheered her on—and no one louder than her manager of 12 years, Tom Chestaro. He helped to lead Bullock (his only major client) through two more star-making hits last year, While You Were Sleeping and The Net, set her up in this summer's John Grisham adaptation, A Time to Kill, and helped get her an astounding $10.5 million to costar with Chris O'Donnell in the upcoming In Love and War.
Now Bullock, 31, has once again taken control, only this time it's of her own career. And Chestaro isn't cheering. Last month, the actress abruptly fired him and announced that her voice-instructor father, John, would run her production company. "I have no personal agenda," says Bullock's dad, "except her happiness."
But some wonder if Chestaro's dismissal is about happiness—or money. "It was very transparent," says a source close to the manager. "What it's about is a father coming in out of the blue" and eliminating Chestaro's commission on the movie deals he helped negotiate—which is now worth millions. (Chestaro has hired a lawyer to claim the money; John Bullock says only that he hopes "to settle this thing fairly and quickly.") Even some of Bullock's professional associates are skeptical of her father. "He's a typical middle American dad," says one, "but you can tell he is very controlling."
Yet John Bullock claims that his new job will soon allow him to leave Hollywood. After getting "Sandy off and running" in her own company—Fortis Films, which produced Making Sandwiches, a 30-minute short that she wrote and directed—he plans to return to Arlington, Va.: "My wife [Helga, an opera singer] has been on my back to get home."
Contributors:
Leah Rozen,
Ralph Novak.
Uma Thurman, Janeane Garofalo, Ben Chaplin
Advertisement
Today's Photos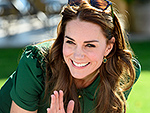 Treat Yourself! 4 Preview Issues
The most buzzed about stars this minute!