People Top 5
LAST UPDATE: Tuesday February 10, 2015 01:10PM EST
PEOPLE Top 5 are the most-viewed stories on the site over the past three days, updated every 60 minutes
Picks and Pans Main: Screen
Spotlight On...
An exuberant, knowing satire about the business of boxing, The Great White Hype is great fun. And that's no hype. In taking on boxing and race relations and the big money at stake when the two collide, director Reginald Hudlin (Boomerang) has made a raucous comedy with the loosey-goosey feel of such '70s Robert Alt-man movies as Nashville and California Split but without the pretensions.
The Great White Hype, written by Tony Hendra and Ron Shelton, is about what happens when boxing's top promoter (Jackson) decides that even greater riches lie in having his heavyweight champ (Wayans) duke it out with a white contender. The problem is getting one. A plausible paleface pugilist is finally found in the person of a dim-bulb rock singer (Berg) who once whupped Wayans as an amateur. As the hype machine cranks into overdrive, even Berg begins to believe he might win, particularly when Wayans loafs around instead of training, gulping ice cream and watching General Hospital.
Although he clearly uses Don King as his model, Jackson achieves a wily majesty all his own as the promoter. Both Wayans and Berg punch convincingly and are a blast playing boxers. They get sharp support from the ensemble cast (including Jeff Goldblum, Jon Lovitz and Jamie Foxx). Stick around for the end credits. The last shot is a veritable rib-tickler. (R)
Fairuza Balk, Neve Campbell
This horror film about a teenage coven in Los Angeles takes itself and the notion of witchcraft way too seriously, creating a tone of fatuous pomposity. But Balk, onetime cutie-pie of 1985's Return to Oz, creates a memorably creepy villain as the spiteful leader of the coven (including Robin Tunney, Rachel True and Party of Five's Campbell). And though there are plenty of routine bugs and snakes, director Andrew Fleming deftly wields a few chilling special effects.
The story is triggered by the arrival of Tunney, who transfers to the girls' Catholic high school and provides the fourth member the coven needs to cause real mischief. Soon the group starts vengefully tormenting boys and men—even Tunney's sympathetic dad (Cliff De Young). When Tunney resists the coven's trend toward evil, the others attack her. The script by Fleming and Peter Filardi is nearly devoid of wit (the funniest thing in the movie is a snippet of the cartoon version of Bewitched). But in the none-too-distinguished annals of witch movies, The Craft casts a relatively potent spell. (R)
Lili Taylor, Jared Harris
Taylor plays Valerie Solanas, mentally disturbed prostitute, playwright, lesbian feminist polemicist, and founder and sole member of the Society for Cutting Up Men, or SCUM. Solanas was briefly tolerated as an eccentric hanger-on at Andy Warhol's studio (known as the Factory) in the mid-'60s, but the artist and his entourage soon tired of her rantings and shut her out. In 1968, Solanas shot and nearly killed Warhol (Harris) in a fit of paranoid anger. She died in 1989.
Taylor, an actress whose solemn, unwavering intensity borders on religious devotion, is excellent. She quietly, but very clearly, delineates the stages of Solanas's deterioration from crazy to crazier to homicidal. Harris, who in his wig looks like a blond Garrison Keillor, also is very good: listless and funny, with a thin edge of malice. But the movie isn't much more than an acting exercise for these two talented performers. It's all about excess but has none itself. Director Mary Harron, who has shot the movie with flat efficiency, doesn't seem to have much to say about Solanas's madness or feminism or the '60s or Warhol's art—which is like making a movie about John Wilkes Booth without mentioning the Civil War. (R)
>Shakespeare
TELL THEM WILLIE BOY IS HERE
LAST YEAR, THE HOT NEW WRITER IN Hollywood was Jane Austen, who has been dead 179 years and whose entire oeuvre consists of six comic novels with similar plots. No wonder Shakespeare is the one to adapt in '96: He has been dead two centuries longer, and he left a legacy of some 37 rattlingly good plays with terrific dialogue. And certainly he's as relevant to modern audiences as the Sense and Sensibility sisters. Oliver Parker, who directed Laurence Fishburne and Kenneth Branagh in Othello last year, describes archvillain Iago as "a rational monster. You could see him in a cell with Hannibal Lecter." When it comes to storytelling, says Ian McKellen, who cowrote and starred in '95's Richard III, Shakespeare "invented it all. Even The Lion King is Shakespeare." Thus endeth our prologue. But, hark! What movies approach?
WILLIAM SHAKESPEARE'S ROMEO AND JULIET As with Br am Stoker's Dracula, the name goes above the title. This is gen-X bard, with
Leonardo DiCaprio
and
Claire Danes
(My So-Called Life). The setting has been moved to a mythical, modern city. Due this fall.
HAMLET Kenneth Branagh directs and stars as the mopey prince. This is at least the 13th film version but the first to use the full script. With
Kate Winslet
as Ophelia and Billy Crystal as the First Gravedigger. Due this Christmas.
MACBETH This was once going to be a black Macbeth, with Laurence Fishburne as the Thane of Cawdor and Angela Bassett as ambitious Lady M., but Fishburne has dropped out. Still casting.
TWELFTH NIGHT Helena Bonham-Carter, Nigel Hawthorne and Richard E. Grant star in Trevor Nunn's planned adaptation of the tangled, bittersweet comedy.
TITUS ANDRONICUS Director Julie Taymor has barely begun preproduction on her movie of Shakespeare's strange, gory tragedy about a Roman general, but she has the right idea. Titus, she says, "was the Pulp Fiction of its day."
Contributors:
Leah Rozen,
Ralph Novak,
Tom Gliatto,
F.X. Feeney.
Samuel L. Jackson, Peter Berg, Damon Wayans
Advertisement
Today's Photos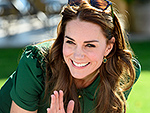 Treat Yourself! 4 Preview Issues
The most buzzed about stars this minute!