People Top 5
LAST UPDATE: Tuesday February 10, 2015 01:10PM EST
PEOPLE Top 5 are the most-viewed stories on the site over the past three days, updated every 60 minutes
Hurts So Bad
Actress Halle Berry Planned Her Success Carefully, but She Did Not Foresee the End of Her Marriage
Halle Berry
's forte. But life has put her in a pensive mood on this hazy spring afternoon—life, plus the presence of Petey and Bumper snoring adoringly at her side. "Why can't all men be like dogs?" she asks with a sigh. For a moment she is silent. Then, breaking the glum quiet in her vast, art-filled Hollywood Hills living room, she giggles. The truth is, her tiny white Maltese pooches are as close as she gets to a loving snuggle these days. "They are the only men in my life," she says, "because they have unconditional love." Berry pulls a leg up onto her off-white couch, her smile fading as she stares out past the lap pool in her patio. Four months ago she was in Bermuda celebrating her third wedding anniversary to Atlanta Braves right fielder David Justice; today her marriage to the 30-year-old athlete she once said was "my prince on a white horse" is over.
"This is a painful, painful chapter in my life," says Berry, who filed for divorce from Justice last month. "For four years David was part of my life, every day, every hour. I do keep telling myself that this is one of life's lessons," she softly adds, "and as long as I can learn something from it, then all the pain will be worth it."
At 29, Berry claims a thorough understanding of only one lesson about life. Sometimes it's great, sometimes it stinks. For years, eager to embrace her racial heritage without being pigeonholed—"I want to do roles written just for black women because that is very much who I am," she says, "but I don't want to be limited"—she has carefully built a career as a working actress able to hold her own on any assignment. She has played a crack addict in 1991's
Jungle Fever
, a sexy Stone Age secretary in 1994's
The Flintstones
and a biblical queen in Showtime's 1995
Solomon & Sheba
. Now, with a starring role in
Executive Decision
, in which she plays a wings-of-steel flight attendant who helps Kurt Russell beat the bad guys, Berry is exactly where she wants to be: smack in the middle of the mainstream. And lest anyone miss her ail-American allure on the big screen, her first TV commercial has her strutting her stuff for Revlon alongside Cindy Crawford and Claudia Schiffer. "The range she's capable of is phenomenal," says
Flintstones
director Brian Levant. "She can go from good girl to vamp like you and I shed socks. So few people can do comedy and drama. But that's Halle—beautiful, funny, the entire package."
Superstar, supermodel, superwife—a nice life, if you can get it. But as Berry says, she is neither naive nor greedy enough to assume she could have had it all forever. "Success is so fleeting," she says. "So many people I know have a moment of it and then they look up and it's gone, and they go, 'What happened?' " Still, as Berry tells it, nothing in the past three years had suggested to her that she'd be sitting alone in the $1.6 million, three-bedroom home the couple bought in 1994 and contemplating divorce. "It's something I'm still struggling to understand," she says. "Every day wasn't bliss, but I didn't see that our problems were so great we'd be divorcing."
Justice, however, told PEOPLE he saw nothing but problems—and says Berry both knew and felt the seriousness of the situation. "When we were in Bermuda for our anniversary, we both agreed we'd made a mistake with our marriage," he says. "I was unhappy. She was unhappy. I always felt I was walking on eggshells with her. Everything I did was wrong."
Berry declines to say whether one of those things included the fact that, in February, Justice was picked up by Riviera Beach (Fla.) police for questioning when they saw him parked in an area known for drugs and prostitution. Asked whether he had ever cheated on his wife, Justice says, "absolutely not." Says Berry: "If anything was going on, I didn't know about it."
Berry's optimistic nature is well-known to her family. A few weeks ago her mother, Judith, a retired registered nurse in Cleveland, came to visit—and gave her daughter a talking-to. Recalls Berry: "She said, 'How many times have I told you that if it looks too good to be true, it probably is? Maybe this time you'll learn that lesson, hardheaded little girl.' "
Berry is used to hearing it straight from her mother. Judith Ann Hawkins was working at a psychiatric hospital near Cleveland when she met Jerome Berry, an attendant there, more than three decades ago. Over the objections of Judith's parents (they are white; Jerome Berry is black), the two married, settled in Cleveland and had daughters Heidi, now 31, and Halle. Judith's family shunned her, and before long, Berry says, her father began mistreating her mother: "He was an alcoholic, and he battered my mother."
Jerome Berry left the family when Halle was 4, and she apparently has no regrets. "I haven't really had much to do with him," she says. Left to fend for herself, Judith moved with her daughters to the Cleveland suburb of Oakwood Village when Halle was 7. She and her sister suffered the occasional taunts from schoolmates, both white and black, who called her a zebra. "Wondering, 'Where do I really fit in?' was challenging for her," says her fifth-grade teacher, Yvonne Nichols Sims, an African-American whom Berry calls her guardian angel. "I told her not to worry what anybody else thought, to be true to herself."
By the time Berry graduated from Bedford High School in 1984, she had been a cheerleader, editor of the school paper, a member of the honor society and prom queen—though the crown wasn't won without a struggle. After the votes were tallied and she beat out "a blue-eyed blonde," she says, students accused her and her friends of stuffing the ballot box. A coin toss made Berry the winner. "I felt like I was accepted there until it came to being prom queen," she says. "It took me a long time to get over it."
Other triumphs helped ease the sting. At 18, the 5'6" doe-eyed beauty entered the Miss Teen Ohio pageant. She won and the same year was named Miss Teen All-American. Then came the Miss Ohio title. In 1986 she was first runnerup in the Miss USA pageant, and the same year she was the first black to represent America in the Miss World contest in London. Earlier, in 1984, she had enrolled in Cleveland's Cuyahoga Community College to study broadcast journalism. But when a former pageant judge suggested she try modeling in Chicago, she packed up and left home for good.
And for bad. Within months of Berry's arrival in Chicago, a roommate skipped out leaving her with a $1,300 rent bill. Her mother refused to float her a loan. "She made me realize I had to either sink or swim," says Berry. Though at the time she was angered by her mother's refusal to help, she came to appreciate the tough love. Says Berry: "From that moment forward, I became independent."
Modeling gigs, says Berry, soon began covering the rent—but barely. "Me and my model friends hung out at a lot of happy hours eating [free] drumsticks." In 1989 she got a call from New York City talent manager Vincent Cirrincione, who had heard about her from a client who knew Berry from their pageant days. Three months later she'd moved to Manhattan. "I sent her out for a NYNEX commercial, and she showed up having cut off all her long hair," says Cirrincione, who remains her manager. "I looked at that short crop and said, 'Well, there goes your commercial career.' And she said, 'That's not why I'm here.' "
Berry wanted to act. Her first TV role, on ABC's Living Dolls, which she landed two months after arriving in Manhattan, wasn't the stuff of which Emmys are made. (During filming she collapsed and was later diagnosed with diabetes.) But she caught the eye of I director Spike Lee, who cast her in
Jungle Fever
in 1990, and soon she was juggling parts: a recurring role on CBS's Knots Landing; a stripper in is
The Last Boy Scout
; and in
Strictly Business
a femme fatale so sexy that, during one scene, she unnerved even her onscreen lover Joseph C. Phillips. "She keeps kissing me for real," he told their costar Tommy Davidson with a laugh. "It's throwing me off."
Unfortunately, not all her encounters with men were so amiable. For years, Berry says, she'd been on the receiving end of manipulation and deceit in relationships. By 1991 a failed romance with actor Wesley Snipes left her "crying all the time," says a production assistant who worked with Berry on Strictly Business. But the unhappy pattern, Berry says, took a violent turn during the filming of
Boy Scout
. A boyfriend she refers to as someone well-known in Hollywood hit her so hard her left eardrum was punctured; she lost 80 percent of her hearing in that ear. "I left so fast there were skid marks," she says. "It never happened to me before—or since."
As Berry saw it, her whole world changed when she met Justice several months later. She was shooting the HBO miniseries
Queen
in Charleston, S.C., in February 1992 when she spotted the outfielder on TV in an MTV celebrity baseball game. Soon afterward, during an interview with Berry, a reporter from Justice's hometown of Cincinnati mentioned that Justice was a fan and would like a photo. Berry sent back her number instead. Their first phone conversation lasted four hours. Six months later she proposed, and they were married at his home in Atlanta on New Year's Day 1993. "As I tell Halle," Justice told PEOPLE a month later, " 'I thank God every day for giving you to me.' "
The couple set up households in L.A. and Atlanta and went about married life. He tried to get used to the sight of her kissing other men onscreen (though she promised not to do nude scenes); she tried to learn to cook more than her childhood staple Hamburger Helper. When in 1993 Berry was cast as a secretary in
The Flintstones
, a role originally intended for a blonde, he celebrated her triumph. That same year an ex-boyfriend from Chicago, dentist John Ronan, sued her for $80,000 he said he had loaned her between 1989 and 1991, Justice provided moral support. (Berry contends the money was a gift; in 1994 a judge dismissed the case because Ronan did not list Berry as a debtor when he filed for bankruptcy in 1992.) Says Berry of her marriage: "We were like any other couple. We had good days, we had bad days.'
But as Justice tells it, by a year and a half into the marriage, the bad days far outnumbered the good ones. "She wasn't the same person I was with before we got married," he says. "She'd get mad when I watched ESPN. And every time she saw a picture of me with a woman, any woman who might have been standing by my side, she thought I was cheating. She carried a lot of baggage from her previous relationships. She was always suspicious. I've never known a girl who could throw a tantrum like she does."
Still, for all their problems, the two were clearly connected—even when thousands of miles apart. In 1994 their phone bill while Berry was in Africa shooting
Solomon & Sheba
was $4,500—for the first month. And when Justice hit the home run that cinched the World Series win over the Cleveland Indians last October, Berry was glued to her television set in Seattle while filming the forthcoming movie
The Rich Man's Wife
. "When he hit the ball out of the park she went crazy," says director Amy Holden Jones. "But she was sad because she wasn't with him when it happened."
Ironically, the end of Berry's marriage has renewed some friendships. "Everyone knew her as someone who got it all, had it made," says her pal Tommy Davidson, whom she called after the split "to vent," he says. "Now we see Halle is human like we are." And now more than ever, she is grateful for good company, whether doing yoga with a girlfriend or hosting dinner parties for pals. "The kind where I provide the linens and the dishes," she says with a laugh, "and they cook." For the moment, however, she will not be dating. "After something as dramatic as a divorce, you have to step back and take a look at things," Berry says. "I hope I'll do things differently next time." Then she adds, "If not, I'll be telling this story again."
KAREX S. SCHNEIDER
JOHNNY DODD and PAULA YOO in Los Angeles
Contributors:
Johnny Dodd,
Paula Yoo.
Advertisement
Today's Photos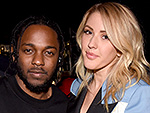 Treat Yourself! 4 Preview Issues
The most buzzed about stars this minute!