People Top 5
LAST UPDATE: Tuesday February 10, 2015 01:10PM EST
PEOPLE Top 5 are the most-viewed stories on the site over the past three days, updated every 60 minutes
Who Killed Martha?
Twenty Years Later, Her Mother Still Asks, but Police Have No Answer
At this point, though, whoever did kill Martha has apparently learned to cope with his conscience. In two decades police have never been close to making an arrest, and they appear to be no closer now. Yet Martha's murder has not been forgotten. Dorthy Moxley, 61, thinks of her every day, and in 1993 author Dominick Dunne—himself the father of a murdered daughter—published A Season in Purgatory, a fictionalized account of the slaying. This week CBS is airing a two-part series based on Dunne's novel, dredging up once again the murky details of a case that refuses to die.
It began on the night before Halloween 1975. Martha, a sophomore at Greenwich High School, and some friends met up with Tommy Skakel, 17, and his brother Michael, 15, who lived in the neighborhood. Both were students at the exclusive Brunswick prep school in Greenwich. A pretty, cheerful girl, Martha was well-liked by almost everyone who met her. "Friends' families would take her on vacation with them because they knew she was such a calming influence," says her mother. Sometime around 9:30 p.m., Tommy told police, he left Martha and went inside. Martha was never seen alive again.
The next afternoon her body was found in a field near the Moxley and Skakel homes. She had been struck in the head more than a dozen times with a golf club, which lay broken nearby, then stabbed through the neck with part of the shaft. Her jeans and underpants had been pulled down, but there was no apparent sign of sexual assault. In the following days, the police say, they came up with one real clue: discovering the murder weapon was part of a set of clubs at the Skakel home.
Tommy and Michael were questioned but denied knowing anything about the murder. And as a suspect, Tommy, who also passed a lie-detector test, was a bit out of the ordinary. He had never been in trouble with the law, and he is a scion of one of the area's most prominent families. His father, Rushton, was chairman of the board of Great Lakes Carbon Corp., then one of the largest privately held companies in the country. Tommy is a nephew of Ethel Kennedy's.
With apparently not so much as a fingerprint, follicle or fiber to link Tommy to the murder, police had no grounds for charging him. Yet the golf clubs, and the fact that he was among the last people to see Martha alive, created a cloud of suspicion that, fairly or not, was impossible to dispel. Once he started looking into the murder, author Dunne came to believe that Tommy had something to hide, partly because his father had cut off the family's cooperation early in the investigation. (In the book the character Dunne describes as based on Tommy is called Constant Bradley; he bludgeons his victim with a baseball bat after she spurns him.) "I believe there is much more to this case," says Dunne. "I am convinced 100 percent that Skakel knows a lot more than he is saying."
Doubts about Skakel's credibility only intensified last November when the Long Island (N.Y.) newspaper Newsday reported that he had lied to police about his activities on the night of the killing. Reporter Leonard Levitt disclosed that in 1992 the Skakel family had hired a private investigation firm to help clear Tommy's name. In the course of an interview with a P.I., however, Skakel now said that after leaving Martha at 9:30, he met up with her again for a 20-minute sexual encounter. He said he hadn't mentioned the rendezvous before because he was too embarrassed to tell his father.
Today, Skakel lives with his wife and two children in Stockbridge, Mass., where he reportedly runs a bed-and-breakfast. He was unreachable for this story but has always staunchly denied any involvement in Martha's murder. In fact, he is one of several suspects. In 1976 authorities were also looking at Kenneth Littleton, now in his 40s, a former tutor for Tommy and Michael who had fallen under suspicion after he was arrested for grand larceny on Nantucket Island, Mass. Under questioning, say police, he failed two lie-detector tests about the killing. Without any hard evidence, however, police could not hold him. Littleton, who has repeatedly told reporters that he is innocent, maintains he has been made the target of a "witch hunt."
Which leaves Dorthy Moxley where she has been all along, with little prospect of relief from her pain. Her husband, David, died of a heart attack in 1988, and she is convinced his death was caused in part by stress from Martha's murder. "He kept everything inside," she says. Dorthy herself has tried not to let her heartache overwhelm her. She now lives in Chatham, NJ., near Martha's brother John, 37, a real estate broker. But emotionally she occupies the far more precarious netherworld between forgetting and fixation. "I try not to dwell on Martha's murder," she says. "In some way, though, I think about her every day. And that's comforting."
BILL HEWITT
ANNE LONGLEY in New Jersey
Contributors:
Anne Longley.
DORTHY MOXLEY INSISTS SHE ISN'T interested in vengeance. Twenty years after her 15-year-old daughter, Martha, was bludgeoned to death near their home in the wealthy Connecticut suburb of Greenwich, Dorthy doesn't yearn to see the killer in the electric chair or even in prison for the rest of his life. All she really wants is to find out who murdered her child. "I wonder how I'll feel when I know who did this," she says. "I would think they have lived with a lot of difficulty in keeping this a secret."
Advertisement
Today's Photos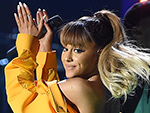 Treat Yourself! 4 Preview Issues
The most buzzed about stars this minute!