People Top 5
LAST UPDATE: Tuesday February 10, 2015 01:10PM EST
PEOPLE Top 5 are the most-viewed stories on the site over the past three days, updated every 60 minutes
Gem Dandy
Heinz Ketchup King Tony O'reilly Scoops Up Jackie O's Big Rock
As it happens, there's plenty of room for a stroll in the mystery man's backyard. With his estimated personal fortune of $520 million, Tony O'Reilly, 60, chairman of the H.J. Heinz food conglomerate, is the richest man in Ireland and lives in a 28-room mansion on 500 acres of parkland southwest of Dublin. O'Reilly, who owns a majority stake in dozens of newspapers and Water ford Wedgwood, makers of high-quality crystal and china, bought the mammoth Onassis bauble for his second wife, Greek shipping heiress Chryssanthie Goulandris, 49, with whom he shares five other splendid homesteads in the U.S., the Bahamas and Europe. "It's a marriage made in heaven," says New York socialite Nan Kempner, a friend. "They're cuckoo about each other."
According to friends, though, the ring represents more than a mere lovey-dovey token for Chryss, who grew up on New York City's Fifth Avenue and counted Aristotle Onassis as a family friend. "It was a symbolic gift," says New York City publicist Howard Rubenstein, a longtime O'Reilly friend, "the marriage of her Greek background and his Irish background. She came from a shipping family, and he's always had a great admiration for the Kennedys."
Unlike the Kennedys of Jackie's generation, however, O'Reilly didn't inherit his money—he worked for it. Born out of wedlock to a Dublin civil servant and a homemaker (his parents later married), O'Reilly was raised in a middle-class neighborhood and attended Belvedere College, a prestigious Jesuit secondary school. Excelling at sports more than studies, by age 15 he was a star schoolboy rugby player. He went on to play for the national team in 1955 after enrolling to study law at University College, Dublin, and eventually became one of Ireland's greatest—and most eligible—sporting heroes. "He was dashingly handsome," says Sam Smyth, a columnist at the Irish Independent, one of O'Reilly's newspapers. "Women found him very attractive."
One woman in particular—Australian concert pianist Susan Cameron—caught O'Reilly's eye on a blind date during a rugby tour in 1959. In 1962 they married, just as O'Reilly's career was taking off in the food industry. Within three years of his being named general manager of the Irish Dairy Board, sales of butter—the board's principal export—had tripled, reaching $30 million per annum. O'Reilly joined Heinz's British subsidiary in 1969 and began climbing the Pittsburgh-based food conglomerate's corporate ladder, becoming chairman 18 years later—the first outside the Heinz clan to hold the post in the company's 117 years.
By the late '80s, Tony and Susan had divorced, after having six children: Susan, 33, a pilot; Cameron, 32, deputy CEO of O'Reilly's Australian newspapers; London attorney Justine, 31; and triplets Tony Jr., 29, an executive with a family-owned mining company; Caroline, a full-time mother of two; and Gavin, a newspaper executive who in 1994 married actress Alison Doody (Indiana Jones and the Last Crusade) at Castlemartin, the family's mansion in County Kildare.
O'Reilly met the never-married Chryss Goulandris, whose own fortune is estimated at $450 million, briefly in Manhattan in 1989. The two didn't get to know each other until the following year when Chryss, a renowned horse breeder, accepted O'Reilly's invitation to attend the 1990 Heinz 57 horse race in Dublin. They married the next year.
Given the social swirl at Castlemartin—weekend guests have included the likes of Henry Kissinger, Paul Newman and Gregory Peck—the O'Reillys are certain to have ample opportunity to show off The Ring. And their friends can't wait. "Tony's done a lot of extraordinary things in his life," says John Meagher, deputy chairman of O'Reilly's Irish newspaper holdings, "but I don't think he's done anything quite as dramatic as this."
PATRICK ROGERS
LIZ McNEIL in New York and ELIZABETH TERRY and JOANNE FOWLER in Ireland
Contributors:
Liz McNeil,
Elizabeth Terry,
Joanne Fowler.
AT THE $35 MILLION FEEDING frenzy otherwise known as the Jacqueline Kennedy Onassis estate auction last month at Sotheby's, Al Lippert found himself in the middle of a war. Bidding for an unnamed friend who wanted to buy Lot 453—the 40-carat diamond engagement ring that Aristotle Onassis gave Jackie in 1968—"was complete bedlam," says Lippert, the former chairman of Weight Watchers International. "Very intense." Hushed silences were punctuated by wild cheers as the price of the marquise-cut stone, valued by Sotheby's at $600,000, soared above $2 million. Giving instructions by phone, Lippert's anonymous friend kept his cool—even when his winning bid, the most paid for any item, was hammered home at $2.6 million. When the gavel fell, says Lippert, the buyer calmly told him, "I think I'll go take a walk."
Advertisement
Today's Photos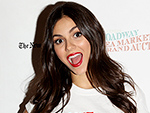 Treat Yourself! 4 Preview Issues
The most buzzed about stars this minute!