People Top 5
LAST UPDATE: Tuesday February 10, 2015 01:10PM EST
PEOPLE Top 5 are the most-viewed stories on the site over the past three days, updated every 60 minutes
Battle of the Butts
Author Stanton Glantz Smokes Out Cigarette Industry Secrets
To Brown & Williamson, the nation's third-largest cigarette maker (Kools, Pall Malls and Lucky Strikes) and the company whose archives were secretly copied by a disgruntled temp, the leak was anything but sweet. B&W sent investigators to the UCSF library to keep watch on reporters and researchers who entered the special collections room where the papers were kept, then sued the university, unsuccessfully, to recover the documents, claiming they were stolen and contained confidential information.
After the state supreme court struck down the suit, the library made the documents available on the Internet and on CD-ROM, and Glantz, with four colleagues, published a partial summary of the papers in the Journal of the American Medical Association. This month the University of California Press will publish The Cigarette Papers, a complete analysis of all the memos. Says Matt Myers, counsel to the National Center for Tobacco Free Kids: "These documents have truly forever changed the nature of the debate. They have exposed what the tobacco industry knew and when they knew it."
A stocky man with graying hair, Glantz worked his way center stage in the tobacco wars by a circuitous route. The first of two children, Glantz was born in Cleveland to the late Louis Glantz, an insurance salesman, and his wife, Frieda, a real estate broker. Captivated as a youth by the Soviet Union's Sputnik satellite, he went on to earn a degree in aerospace engineering from the University of Cincinnati in 1969, then took a Ph.D. in 1973 in applied mechanics at Stanford, concentrating on the mechanics of the human heart. Not long after settling into UCSF's cardiology division, where he continued his heart research, he joined Americans for Nonsmokers' Rights, becoming president in 1983. Then and now, says Glantz, who views smoke as a pollution and public health issue, his goals were to target "the social acceptability of smoking" and make "it harder for the industry to engage in predatory marketing practices."
By the time he cowrote a major review of evidence linking passive smoke to heart disease in 1991, Glantz had managed to anger the entire tobacco industry. "Stan Glantz is a key player in the movement to manufacture scare tactics by health activists," says Tom Lauria, of the industry's lobbying arm, the Tobacco Institute.
When not antagonizing tobacco executives, Glantz hikes in the Sierras, speeds through "trashy novels" or putters around the house in San Francisco, where he lives with his wife of 24 years, Marsha, 47, a home-care nurse, and their daughter Frieda, 15. (Son Aaron, 18, is a freshman at the University of California at Berkeley.) He has remodeled the kitchen and recovered the sofas, but his first love is tinkering with his 1969 Dodge Dart GT ("No committees involved, no politics," he says). Marsha adds that, for all his feistiness, Glantz has his warm, fuzzy side as well: "It's really wonderful being married to someone who says 'I love you' five times a day."
As The Cigarette Papers makes its way to stores, Glantz has received a steady stream of hate mail. "You are a filthy obscenity and an abomination to humanity," reads one letter. But defenders note that although tobacco executives continue to deny the harmful effects of smoking, the B&W general counsel said in one 1963 memo that the company was "in the business of selling nicotine, an addictive drug...." Says John Slade, one of Glantz's coauthors: "Now that the general public has access to this material, it will deepen the resolve to put a stop to this hypocrisy."
ROB HOWE
STANLEY YOUNG in San Francisco and LINDA KRAMER in Washington
Contributors:
Stanley Youg,
Linda Kramer.
STANTON GLANTZ STILL WEARS THE BRIGHT ORANGE SWEATER-vest his mother knit when he was 16. Like the pullover, Glantz himself is one-of-a-kind and loud. Just ask the Goliaths of the tobacco industry. For nearly two decades, Glantz, a professor of medicine at the University of California at San Francisco, has been an outspoken antismoking advocate, churning out dozens of public-policy papers and research studies on smoking and health. None, though, matched the firepower of a mysterious box delivered to his office in May 1994, the return address reading only Mr. Butts (after the cigarette-shaped tobacco flack featured in Doonesbury). Inside were 4,000 pages of internal cigarette-industry memos going back 30 years. In them, executives say that nicotine is addictive and that smoking probably causes cancer. "To see the whole thing spelled out in their own words was just amazing," says Glantz, 50. "It was an intellectual treasure trove, a candy store of goodies."
Advertisement
Today's Photos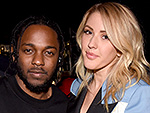 Treat Yourself! 4 Preview Issues
The most buzzed about stars this minute!