People Top 5
LAST UPDATE: Tuesday February 10, 2015 01:10PM EST
PEOPLE Top 5 are the most-viewed stories on the site over the past three days, updated every 60 minutes
Lethal but Legal
An Over-the-Counter High Takes the Life of a College Student
Together, the six young men paid about $50 for 48 red pills, which they began taking in their Chateau Motel room at about 5 p.m. Ignoring the dosage recommended on the package—four pills—most of them took 12; Schlendorf, always more cautious than the rest—he was usually the designated driver when they went drinking—downed eight pills and noticed the effects in 30 minutes. "Pete felt it before anybody," says Dieterich. "He started saying he was warm. A little later he had a headache."
And by 11:30 p.m., according to Panama City Beach police, Schlendorf was dead. He'd suffered a fatal cardiac arrhythmia caused by the high-octane punch of Ultimate Xphoria's active ingredients: caffeine and a potent stimulant called ephedra—derived from the Chinese herb ma huang that is found in several similar "legal highs," as well as in dozens of medicines and nonprescription diet and bodybuilding supplements. To health experts, his death—plus 14 other ephedrine-related fatalities reported since 1993—has sounded an urgent wakeup call. The state of Florida quickly banned the sale of many ephedra-based stimulants (several other states have made them available through pharmacists only), and on April 10, the U.S. Food and Drug Administration issued a stern warning to consumers suggesting a link between ephedra and health risks ranging from dizziness to seizures. "These are recreational drugs masquerading as dietary supplements," says FDA commissioner David Kessler. "When a healthy 20-year-old dies after consuming them, something is very wrong."
Ironically, Schlendorf had always kept his distance from drugs, according to friends and family. "He didn't drink," says his brother Dave, 24, a St. John's University law student. "He wanted no part of drugs," says his girlfriend, Jessica Crimi, 20, a SUNY at Albany junior. Raised in Northport, N.Y., by Tom Schlendorf, 50, a vice president of a textile manufacturing company, and his wife, Karen, 49, a high school counselor, Peter was a solid B student, did volunteer work reading to senior citizens and had been the star tight end on the football team at Northport High. In 1993, senior-class girls voted him Mr. Irresistible.
Tom and Karen had no objections when Peter decided to drive to Florida. "You didn't have to worry about Peter," says Karen. "He made good decisions." Save for taking Ultimate Xphoria—which he must have realized, for soon after ingesting it, he tried to regurgitate the capsules. Though his friends were concerned about his headache and profuse sweating, they left him alone in the hotel at 6 p.m. "We kept asking him, 'Pete, what do you want us to do?' " says Dieterich. "He kept saying, 'I'm fine. I'll meet up with you later.' " By the time they returned after an evening of dancing, though, Schlendorf lay dead on the floor.
Despite FDA warnings, the market in herbal stimulants—sold in head shops, health food stores and at rock concerts—seems to be booming. Or so says Sean Shayan, the 20-year-old Venice, Calif., business guru who in 1992 launched the popular ephedra-based product Herbal Ecstacy. His total sales, which are estimated at $300 million, have soared 25 percent since the publicity following the FDA's warning, apparently because would-be users have concluded the stuff packs a wallop. "If the FDA ever goes out of business," laughs Shayan, "we'd like to hire them here for PR."
Tom and Karen Schlendorf take a somewhat darker view and have mounted an urgent campaign against ephedra. "Parents and kids have to understand the dangers," says Karen. Last week they filed a $2 billion suit against Arizona-based Alternative Health Research Inc., distributors of Ultimate Xphoria, charging them with negligence. "You think about losing your kids in a car accident," says Tom. "But this—my son got blindsided by something he thought in a million years wouldn't hurt him."
PATRICK ROGERS
MARIA EFTIMIADES in New York City, GREG AUNAPU in Miami, MICHELE KELLER in Los Angeles and ROCHELLE JONES in Washington
Contributors:
Maria Eftimiades,
Greg Aunapu,
Michele Keller,
Rochelle Jones.
DAWN ON MARCH 6 BROKE ON A gray, clammy day in Panama City Beach, Fla., where 20-year-old Peter Schlendorf was on spring break with several of his Pi Kappa Phi fraternity brothers. After breakfast, the six young men from the State University of New York at Albany strolled into a head shop called Alice's White Rabbit. A saleswoman told them about Ultimate Xphoria, an over-the-counter dietary supplement that, according to its manufacturers, boosts energy and enhances sexual sensation—the same effects users attribute to the illegal drug Ecstasy. "The lady-was telling us, 'I always take 12, that makes me feel real good,' " says Jim Dieterich, 20. "She made it sound great."
Advertisement
Today's Photos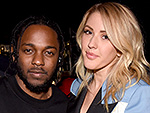 Treat Yourself! 4 Preview Issues
The most buzzed about stars this minute!