People Top 5
LAST UPDATE: Tuesday February 10, 2015 01:10PM EST
PEOPLE Top 5 are the most-viewed stories on the site over the past three days, updated every 60 minutes
Lost, Then Found
After Nearly 27 Years, a Father and Son Are Reunited in a Chance Encounter at a Gas Station
It had been nearly 27 years since Garcia, then a 23-year-old Air Force sergeant serving in Thailand during the Vietnam War, had left behind his 21-year-old Thai girlfriend, Pratorn Varanoot, and their 10-week-old son to return to his hometown of Wichita, Kans. Working as a parking attendant while starting college, he sent almost weekly money orders and letters asking Varanoot to join him. But in 1970 she wrote that she had met another man. Heartbroken, Garcia lost touch with Varanoot and—despite attempts to get information—his child. "I always had this feeling I would see my son again," says Garcia. "I don't know why."
A brief first marriage gave him a daughter, Amanda, now 20. Then, with his second wife, Lisa, he had two sons, John Vincent and Damien, now 17 and 11, and a daughter, Jaime, 15. Lisa, suffering from depression, committed suicide in 1990, and a year later Garcia met Sandra Dee, 34, now a restaurant manager, who, with her 10-year-old daughter, Shannon, shares a Florence, Colo., home with Garcia and his three younger children. Garcia had often told his kids about his lost son—and even displayed Nueng's photo with the family pictures. "We always knew we had another brother," says Jaime. "We just never met him."
For Nueng, his father's departure from Thailand marked the start of a lifetime of hardship. In 1973 his mother moved with Nueng, her husband, Ron Verdi, an Army pilot, and their children, Nicky, now 23, and Terri, 25, to Colorado Springs, where Verdi was stationed. They divorced, and she married and divorced twice more. After years of abuse by the second stepfather, Nueng, a good student and talented artist, started smoking marijuana in 10th grade. "I had a lot of resentment because I never had a father figure," says Nueng, who quit high school in his senior year and worked in a series of cashiering jobs, all the while serving as a sort of surrogate parent to his two half siblings.
Feeling lost without a stable family and fighting depression, Nueng attempted suicide several times in his early 20s. "For weeks on end he would stay in his room and wouldn't come out," says his sister Terri, who shared her Colorado Springs apartment with him from 1988, when they left their mother's home, until he moved in April to Pueblo. But Nueng conquered his demons and stopped using drugs six years ago, when he joined Jehovah's Witnesses, for whom he now volunteers 90 hours a month as a door-to-door missionary. "Life has been tough for Nueng," says John Garcia. "I want to try to be the father he never had." Nueng's wish is simpler. "What I hope," he says, "is to know for sure he's never going to leave me."
THOMAS FIELDS-MEYER
VICKIE BANE in Pueblo
Contributors:
Vickie Bane.
JOHN GARCIA DOESN'T KNOW WHAT moved him to stop for gas at that Total station in Pueblo, Colo., on the afternoon of April 29. It's not where the 50-year-old manufacturing engineer usually fills up, nor was his restored 1970 Nova low on fuel. Since he was carrying $30 or so, he's not even sure why he didn't pay cash. But when the young man behind the counter saw the name on Garcia's check, he asked, "Were you ever in the Air Force?" Garcia said yes. "Were you ever in Thailand?" Garcia had been. Then the cashier asked if he had a son there, and if he did, what was his name. "Nueng," Garcia said, puzzled. "That's me," said the clerk. The station's security camera caught the stunned Garcia, mouth agape, staring at the man on the other side of the register. "Neither one of us knew what to say," says Garcia. "We were dazed."
Advertisement
Today's Photos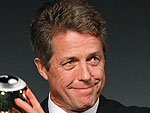 Treat Yourself! 4 Preview Issues
The most buzzed about stars this minute!