People Top 5
LAST UPDATE: Tuesday February 10, 2015 01:10PM EST
PEOPLE Top 5 are the most-viewed stories on the site over the past three days, updated every 60 minutes
Picks and Pans Main: Screen
Spotlight On...
Baldwin, playing a prematurely retired New Orleans cop and recovering alcoholic, has an excellent confession-booth scene at the very beginning. Sweatily anguishing over his thirst for booze, Baldwin nails down every word with the quiet panic of a ship's carpenter trying to repair a gash in the bottom. Hoo, baby! Intense!
What follows is an incredibly flabby tale of crime and redemption. Or something—it just ambles on and on. Baldwin, now living by the bayou with his wife (Lynch), is out a-trollin' one day when a plane nearly mows down his boat and crashes into the water. He dives down and manages to rescue a little girl, a Salvadoran. Ah, but it develops that the pilot of the sabotaged plane had shady dealings with Eric Roberts, a small-time crime lord who is trying to do business with the Crescent City mafia. Soon the movie is crawling with thugs and assassins, all of them colorful, none of them vivid. It seems to me that audiences would have gotten a more enjoyable jolt if director Phil Joanou had come up with some homage to The Godfather. Roberts, say, wakes up in bed and discovers not a horse's head but a prawn.
Mary Stuart Masterson, cast against type as a stripper, is appealing and warm.
Teri Hatcher
(ABC's Lois & Clark: The New Adventures of Superman) plays Roberts's wife, a femme fatale who keeps setting down her drinks without coasters, much to his annoyance. She's not believable, but at least she's fun. (R)
Kate Beckinsale
, Joanna Lumley
In this heavy-handed and tediously arch English comedy, Beckinsale, a prim Helena Bonham-Carter type, plays a bratty young London woman of the 1930s who wants only to pile up life experiences so she can write a novel like Jane Austen. Short on funds, she ends up on her cousins' Sussex farm, where she mostly patronizes her rustic relatives, suggesting that they have afternoon tea, wash their curtains and use birth control. Stephen Fry, the lumpy English comic, plays a neighbor who lusts futilely after Beckinsale, and Maria Miles plays a naive girl Beckinsale gussies up into a debutante so she can marry a twitty socialite. Lumley, not so amusing outside the snarly confines of her BBC series, Absolutely Fabulous, portrays Beckin sale's pompous London friend who is preoccupied with her collection of historic foundation garments.
Director John Schlesinger and screenwriter Malcolm Bradbury, adapting a novel by Stella Gibbons, are big on D.H. Lawrence allusions but inept with humor, and much of the dialogue is performed in a rural dialect that barely sounds like English. At least the esteemed Shakespearean Ian McKellen, who shows up as a hell-obsessed country preacher, speaks comprehensibly, though his lines aren't any more enjoyable than the others'. By the time the movie reaches its uneventful end, it has become The Beverly Hillbillies Meet Thoroughly Modern Millie. The days of the great satiric English comedies with Peter Sellers and Sir Alec Guinness are clearly long gone. (PG)
Winona Ryder, Lukas Haas
Want to feel like you're getting old? Boys will do it to you fast. That's because Ryder, 24, is the Older Woman here—she's supposed to be 25—and Haas, now 20 and having long since outgrown his little Amish suit in Witness, plays a besotted Maryland prep school senior eager to chuck his button-down future to be with her. This presumptuous casting is by far the most intriguing aspect of Boys, a brooding wisp of a film that has too little story to tell but takes too much time telling it.
The movie begins with the creepy promise of a preppie The Collector, as Haas rescues an unconscious Ryder after she has been thrown from her horse, smuggles her into his dorm room and removes her boots as delicately as a jeweler repairing a Faberge egg. Soon, though, it's clear that nothing perverse is going on, but rather that Haas is simply a moonstruck youth ("Everything else seems pointless compared with being with you," he tells Ryder). His budding relationship with her—a few kisses and a quick roll in the grass—is just padding between dragged-out flashbacks revealing the troubling secret in Ryder's recent past.
Writer-director Stacy Cochran (My New Gun) based Boys on an eight-page short story by James Salter that proves too slight a tale to sustain the filmmaker's moody vision. Ryder, alternately looking scared and rueful, does what she can with a character punily drawn, but Haas is merely off-puttingly geeky as a rebel without claws. Other talented actors (Chris Cooper and Jessica Harper as Haas's parents, James LeGros and Catherine Keener as Ryder's friends) pass through Boys for a scene or two—en route, one hopes, to bigger parts in better movies. (PG-13)
>Summer Movies
THE HEAT IS ON
AS THE SUMMER'S FIRST MONSTER HIT, Twister, sucks up record May box-office receipts ($41 million its opening weekend), PEOPLE asked several industry pundits to forecast how the rest of the season's films will fare at the multiplex.
Smashes. Independence Day, an eye-popping epic about alien invaders opening July 3, is "the event movie of the summer, hands down," says Howard Lichtman, executive vice president of Cineplex Odeon. Other can't-misses are
Tom Cruise
's Mission: Impossible on May 22 and Disney's The Hunchback of Notre Dame on June 21—"the animation is amazing," says Lichtman. Anticipation alone should give Jim Carrey's dark comedy The Cable Guy a huge first weekend on June 14. But one source says disappointment will follow: "It's not the light ha-ha people expect."
Sleepers.Multiplicity, a sci-fi comedy in which Michael Keaton clones himself, opens July 12, and, says producer Dale Pollock, "we're hearing it's wonderful." Phenomenon, a heartwarming, regular-guy-becomes-genius-when-struck-by-lightning fable coming July 3, "really showcases John Travolta," says media analyst Michael Yocco of Paul Kagan Associates.
Snoozers.Our experts (preferring to remain anonymous here) believe that Dragonheart, a Dennis Quaid sword-and-sorcery flick, will be quickly slain on May 31 and that The Phantom, opening June 7, will fade fast because "it's based on an old comic strip" and "stars Billy Zane—Billy who, you say?"
Contributors:
Tom Gliatto,
Ralph Novak,
Leah Rozen,
Shelley Levitt.
Alec Baldwin, Kelly Lynch
Advertisement
Today's Photos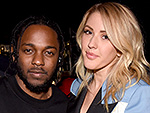 Treat Yourself! 4 Preview Issues
The most buzzed about stars this minute!