People Top 5
LAST UPDATE: Tuesday February 10, 2015 01:10PM EST
PEOPLE Top 5 are the most-viewed stories on the site over the past three days, updated every 60 minutes
Halle Berry
(PEOPLE, May 13), now in the process of being divorced from David Justice. They urged no mercy for Richard Allen Davis, the confessed killer of Polly Klaas.
HALLE BERRY
This story is a fine example for those who have married too fast, too soon. Halle, hang in there!
RODNEY WEST, Wallington, N.J.
Halle Berry
is a true beauty and Dave Justice is a real dud. I was at one of the first spring-training games in West Palm Beach after the Major League Baseball players returned from their strike. A group of kids was pleading, "Mr. Justice, could we have an autograph, please?" He ignored them. I predicted that day that the marriage wouldn't last.
CHELLE KONYK, Boynton Beach, Fla.
Never have I seen one person get so much mileage out of a divorce.
LOUISE MELILLI, New York City
RICHARD ALLEN DAVIS
The man who killed Polly Klaas is of no use to society and should be put down like the mad dog that he is.
KIM WARREN, Louisville, Ky.
No one can deny the hideousness of Richard Davis's crime against Polly Klaas. Yet, as a small child himself, Davis's jaw was broken by his father and his hands burned on a stove by his mother. Child abuse begets violence that continues generation after generation. In order to stop killers like Davis, we, as a society, need to focus on halting the abuse of our children.
HEIDI A. STANLEY
Huntington Beach, Calif.
The "three strikes and you're out" rule is fine for baseball, but I'd give pond scum like Richard Davis two strikes and you're out. Rape and murder aren't sporting events.
RONALD A. BARBER, St. Louis
In China a confessed murderer would be executed within 24 hours of the confession. Even the cost of the bullet would be billed to the surviving family. In the U.S. the trial will cost $2 million and take three months. China surely executes the wrong people at times in its rush for justice, but one must question the degree of overkill in our legal system too.
JOHN N. ANDERSON, Hong Kong
Marlene Voris was not Richard Davis's girlfriend. She was a high school classmate of his who took her own life after drinking that day with Davis and others. Apparently, Davis has used this incident for his own ends in discussions with various counselors and psychiatrists over the years.
ANNE N. DENNIS
Deputy District Attorney, Sonoma
County District Attorney's Office
Santa Rosa, Calif.
NICHOLAS GREEN
Your story "Waiting for Twins" says I "collared" Dick Ridgeway, a film producer and family friend, at my son Nicholas's funeral to talk about making a video to help organ donation. That is incorrect. Mr. Ridgeway was not at the funeral. One of his associates, Jack Jones, a screenwriter and one of my closest friends, was there and says he exchanged a few words with me on the subject at my house that morning. But he is adamant that he wasn't "collared" and that no conversation took place at the funeral itself. The video The Nicholas Effect was made a few months later and, like your moving article, is helping save lives all over the U.S. by drawing attention to the acute shortage of organ donors.
REG GREEN, Bodega Bay, Calif.
PICKS & PANS
You said Candace Cameron was an alumna of Growing Pains, when in fact she was on Full House. Her brother Kirk starred on Growing Pains.
DEANNA OLIVARES, Toronto
Right you are.—ED.
ERMA BOMBECK
Although we all applaud Erma Bombeck's courage in the face of kidney failure (PEOPLE, May 6), the statement "rather than use her clout to get to the head of the transplant list, Bombeck chose to wait her turn" is erroneous. She did not and could not choose to wait her turn. The United Network for Organ Sharing was established to operate a unified system to optimize the recovery and placement of organs for transplantation. Policies ensure equitable organ allocation to patients registered on the national waiting list. These policies forbid favoritism based on political influence, race, sex or socioeconomic status. Instead, they rely on medical and scientific criteria. Unfortunately, your article has perpetuated the myth that celebrities and the wealthy only have to use "clout" to move to the top of the list.
JUDITH FORTE, MD, Little Rock
Readers were generally sympathetic to
Advertisement
Today's Photos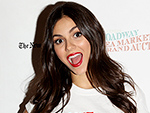 Treat Yourself! 4 Preview Issues
The most buzzed about stars this minute!