People Top 5
LAST UPDATE: Tuesday February 10, 2015 01:10PM EST
PEOPLE Top 5 are the most-viewed stories on the site over the past three days, updated every 60 minutes
The Decline and Fall of Sly Stone
His Talent Took Him to the Top. Drugs Dragged Him Down. He Lost His Family
And yet, Stone, 53, has alienated many of those close to him, including his daughter Sylevette, a 20-year-old student in Sacramento, whose mother, Cynthia Robinson, played trumpet in Stone's race-and-gender-mixed band. Sylevette hasn't seen her father since 1993—and that was only in passing. She was supposed to meet him two years earlier in L.A., but he stranded her at the airport. "That was harsh," she says, sadly. "I don't know why he treats me like that." He has also turned his back on his rock family. When the Family Stone was inducted into the Rock and Roll Hall of Fame in 1993, Stone hardly talked to his old bandmates. "When we were starting out, Sly Stone had the power to control 80,000 people with his eyes," says former Family saxophonist Jerry Martini, "but in '93, he couldn't even look at me."
Born Sylvester Stewart in Denton, Texas, Stone sang gospel songs in churches at age 4 in Vallejo, Calif., where he grew up. From then on, music dominated his life. He became a disc jockey in San Francisco before starting the Family Stone in 1967 with his brother Fred on guitar, his sister Rose on piano, bassist Larry Graham, Greg Errico on drums and Martini. When Stone sang "I Want to Take You Higher" at the Woodstock Festival in 1969, recalls Robinson, "It was pouring rain. Freddie got shocked. The equipment was crackling. But Sly was like a preacher. He had half a million people in the palm of his hand." Woodstock sent the Family Stone into $1 million-per-album territory. "Sly filled an important social void, bridging blacks and whites," says Stone's first manager, David Kapralik. "But at the same time, there were forces pulling him into the eddies of militancy." The Black Panthers sought his endorsement. "His two personas—the shy, innocent poet Sylvester Stewart and the streetwise character he invented, Sly Stone—were torn apart," says Kapralik. "He numbed himself with cocaine."
The band settled around San Francisco. Stone bought a mansion in L.A. During 1970 and 1971 he missed a third of his concerts. He left his band waiting backstage at TV's The Dick Cavett Show. "It was humiliating," recalls Martini. "Sly was passed out on the bathroom floor at home." Superficially, though, he was thriving, with 17 cars, a Manhattan apartment on Central Park West and a wedding to model-actress Kathy Silva in 1974 with 23,000 guests at Madison Square Garden. But Stone was trying angel dust. Says Martini: "There was always the threat of violence." Errico quit the band in 1971, Graham in 1972. By the mid-'70s, Fred and Martini were gone. Meanwhile, Stone and Silva found wedded bliss only sporadically. "He beat me, held me captive and wanted me to be in ménages à trois," Silva says. "I didn't want that world of drugs and weirdness." Still, she remembers, "He'd write me a song or promise to change, and I'd try again. We were always fighting, then getting back together." After Sly's dog mauled their son in 1976, however, Silva left.
In June 1983, Sly was arrested in Fort Myers, Fla., and charged with cocaine possession. His life did not improve. For a decade, "He recorded, but nothing ever happened," says Fred. "He hung out not going anywhere." Last year, ex-landlord Chase Mellon III accused Stone of trashing the Beverly Hills mansion Mellon rented to him in 1993. Mellon says that he found bathrooms smeared with gold paint, marble floors blackened, windows broken and a gaunt Stone emerging from a guest house to say, "You're spying on me." Sly Jr., now studying to be a recording engineer, says, "Nobody purposely destroyed the house. I'd thrown parties. My dad had a few get-togethers. We weren't aware of the damage." The damage, however, was not just superficial. "Sly never grew out of drugs," says ex-wife Silva. "He lost his backbone and destroyed his future." But Sly Jr. sees the clouds lifting. Stone, he says, has composed an album's worth of material, including a tribute to Miles Davis called "Miles and Miles." Temporarily residing in a Marina Del Rey hotel, Sly "is not as rich as he once was, but he's living comfortably," Sly Jr. says. Recently Stone bought a green BMW Z3. After Sly got out of rehab, father and son went shopping in Venice, Calif. The following Sunday, Stone went to church. "That's something new," says his son. "At this moment he's doing great. I don't think he's going to fall. But he has a history. That can't be denied."
RALPH NOVAK
TODD GOLD in Los Angeles
Even when his innovative band, the Family Stone, was a runaway success in the late '60s and early '70s, with chart-toppers like "Everyday People" and "Family Affair," Sly Stone was hardly a model of stability, showing up late for many gigs and missing others, displaying such erratic behavior as complaining if someone stood behind him in a recording studio and keeping a pit bull that ripped open the head of his own son, Sylvester Jr., then 2. But since his last hit, "I Get High on You" in 1975, Stone has seemed more obsessed with drugs than music. Last month he completed a 45-day stay at L.A.'s Brotman Medical Center, at least his third formal attempt at rehab. "He went in by choice, to concentrate on getting healthier," says Sylvester Jr., now 22, speaking for his father, who refused to be interviewed for this article. "He's had problems because he hasn't been able to grow up. He's meant no harm to anyone."
Advertisement
Today's Photos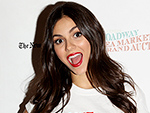 Treat Yourself! 4 Preview Issues
The most buzzed about stars this minute!