People Top 5
LAST UPDATE: Tuesday February 10, 2015 01:10PM EST
PEOPLE Top 5 are the most-viewed stories on the site over the past three days, updated every 60 minutes
Picks and Pans Main: Tube
Talking With...
Rosie O'Donnell
has been compared to Mike Douglas and Merv Griffin so often that some people might get the idea the comparisons are apt. They are not. Douglas, a man with no identifiable talent, was an old fuddy-duddy long before he got old. Griffin had a certain amount of bite in his early New York days, but once he left Gotham for greener pastures, his shows suffered from criminal lameness. By contrast,
Rosie O'Donnell
is clever, fast and infinitely more irreverent than either of her male predecessors. She has proven to be a gifted interviewer, an accommodating hostess and a star blessed with a beguiling capacity for self-deprecation. In short: not Whoopi Goldberg.
Some of O'Donnell's ploys, like her constant recycling of guest Donny Osmond's ill-considered remark about her portliness, have won the audience's affection while making Osmond look small and pathetic. And her affirmative-action booking policies—lots of women, lots of minorities, lots of young performers—give her program an entirely different feel from other talk shows. Gloria Estefan and Christine Lahti, performers who never look entirely comfortable on other gabfests, opened up for O'Donnell, while
Sarah Jessica Parker
and Fran Drescher came across as less overtly showbizzy in the company of the self-described Carnie Wilson lookalike. Staged bits, like dispatching Carol Channing to Times Square's TKTS discount theater-ticket kiosk worked well, as have sendups such as O'Donnell's earnest rendition of "You Light Up My Life" with Martin Short. Each day the show has been on, O'Donnell has demonstrated that it is possible to be Middle American without being middle-of-the-road, to be sassy without being mean. In short: not Kathie Lee, not Dennis Miller.
The only dark clouds have been generic guests such as Tony Danza, a bona fide lounge lizard, and John Tesh, who left Entertainment Tonight to become a bona fide lounge lizard. Other than that, the show has been a rip-roaring success. Hopefully, this will lead to a long and rewarding second career, and O'Donnell won't need to do any more Dan Aykroyd movies in which she has to wear bondage gear.
The Learning Channel (Sun., July 14, 9 p.m. ET)
B+
Can anyone tell us anything about the O.J. Simpson trial we don't already know? In this hour-long interview with novelist Dominick Dunne, who covered the trial for Vanity Fair, he gives it the old college try. Dunne explains why footage of the Bronco chase was never admitted as evidence, why Nicole Brown Simpson's frantic 911 calls failed to sway the jury, and why the sheer volume of the prosecution's forensic evidence against Simpson backfired. The program is enlivened by several poignant touches, such as Dunne's recollection of a Simpson attorney confiding that' he couldn't bear to make eye contact with Ron Goldman's survivors because "that could have been, my family." All in all, this is a thoughtful, intelligent program that never once wavers from its conviction that Simpson should be behind bars.
MTV (season premiere, Mon., July 15, 10 p.m. ET)
B+
Five personable, attractive young people, ages 18 through 25, set out on a mystery tour across America in a Winnebago supplied by MTV. Each week they receive a set of clues and must then complete a mission. The first week they were asked to swim amid a group of hungry sharks and later to actually tag one of the terrifying creatures. Unlike their self-absorbed counterparts on MTV's The Real World, these kids don't make you root for the sharks. But their unnerving docu-adventures do make you wonder about their parents.
A&E (Tuesdays: July 16, Aug. 13 and Sept. 24, 9 p.m. ET)
B-
Over the years Americans have been duped into thinking that anything shipped over from Britain must be of unbelievably high quality, especially if the initials BBC are attached. In fact, much British TV fare is quite dull, including a great deal produced by the BBC. Witness this talky, snail's-paced A&E/BBC production. In the first episode, the crusty old detective Andy Dalziel. and his dapper young partner Peter Pascoe trade insults while investigating a series of murders in the north of England. Hey, didn't Karl Maiden and Michael Douglas do this 24 years ago in The Streets of San Francisco?
>Charles Haid
'HIGH'-POWERED
IF, AS QUENTIN TARANTINO WOULD HAVE us believe, bad guys love pop culture as much as the rest of us, the carload of suspects making their getaway from a drive-by shooting in Los Angeles last February would have freaked if they had looked in the rearview mirror and seen Officer Andy Renko behind them. It was, in fact, Charles Haid—the actor who played Renko for six years on Hill Street Blues—riding shotgun in an LAPD cruiser. But Haid hadn't traded his SAG card for a badge. Now a director (ER, Murder One), Haid, 53, was on a "ride along" with an LAPD street gang unit to gather material for High Incident, the ABC police drama series (Thursdays, 8 p.m. ET) that, like Hill Street, offers a cinema verité look at cops on the job. "What I'm trying to do is catch the reality of police work," says Haid, who directs several of the series' episodes and is also its co-executive producer. "We want to be true to what they do."
And, if TV imitates life, we're in for some heavy drama. "The job hasn't changed that much since Hill Street Blues, but the streets have," says Haid of the gang warfare taking place in parts of L.A.'s San Fernando Valley, where High Incident is filmed. "Horrible things happen out here on a daily basis. It's unbelievable. Our kids are just killing each other on the street."
To render cop life as realistically as possible, Haid has hired police officers as on-set consultants. "I use them for procedure and anecdotes," he says. "A lot of [the show's vignettes] are based upon their stories. There is a lot of strange stuff"—such as a fact-based scene in which two of the regular cop characters confront a man who has doused himself with gasoline to prevent his wife from picking up the scent of another woman. For maximum verisimilitude, Haid set up the situation, then let his actors improvise their own reactions and dialogue. "I try to stage an event," he says, "and whatever happens, happens."
Haid says that Steven Spielberg, co-owner of DreamWorks SKG, the studio that produces Incident, not only encourages him to use a free hand but offers his own when needed. During one shoot, Haid recalls, "Steven turns to me and says, 'I'm operating third camera. Where do you want me, sir?' "
Although Haid has directed about a dozen or so television shows and films since leaving Hill Street Blues in 1987, the Palo Alto, Calif., native had never directed his own better half, actress Elisabeth Harmon-Haid, a member of the Incident cast. "Steven taught me something," says Haid. "Always shoot a closeup of your wife."
Contributors:
Jeff Schnaufer.
SINCE HER MORNING TALK SHOW PREmiered in early June,
Advertisement
Today's Photos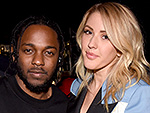 Treat Yourself! 4 Preview Issues
The most buzzed about stars this minute!