People Top 5
LAST UPDATE: Tuesday February 10, 2015 01:10PM EST
PEOPLE Top 5 are the most-viewed stories on the site over the past three days, updated every 60 minutes
Picks and Pans Main: Tube
Spotlight On...
Yet just as certain types of sharks (great whites, hammerheads, tiger sharks) are more fascinating than others, some of the programs in the Discovery Channel's Shark Week (Aug. 11-18) are more interesting than others.
The week gets off to a good start with The Ultimate Guide: Sharks, one of those sober, intelligent science programs that doesn't need blaring rock music and histrionic voice-overs to get its point across. The program includes the first footage ever taken of the secretive Greenland shark, a creature so odd-looking, it actually seems to be sculpted out of stone.
The most affecting segment of this program features Australian Rodney Fox, who has been fascinated by the tigers of the deep ever since a great white shark took a huge bite out of him when he was a young man.
In one of the strangest career moves ever, Fox became a guide specializing in ferrying tourists out to see the terrifying creatures. Alas, days and days can now go by without a sighting of the beasts, who have become an endangered species. And in spite of his 462 stitches, he clearly mourns their rapid decline.
Other programs are not up to the same high standards. Tales of the Tiger Shark features a hokey recreation of a shark attack off the coast of Hawaii and some truly absurd commentary by third-tier (Quantum Leap) actor Scott Bakula. ("She gently swims in the arms of a human, perhaps symbolizing a new era of understanding between man and shark.") Scott, get a grip.
More successful is Danger Beach, a program so scary it will make you think twice about going in the water. A mixture of unnerving statistics (100 shark attacks worldwide each year) and cautionary tales, the program features a young South African lifeguard who once told a swimmer that she was more likely to be hit by lightning than attacked by a shark. Three days later a shark took his leg off from the knee down. In a grotesque twist, the program shows the lifeguard doing a double somersault off a diving board, minus the leg.
All in all, the week's lineup beats sitcom reruns hands down.
American Movie Classics (Tues., Aug. 13, 10 p.m. ET)
B-
This documentary celebrates the ridiculous stunts used by Hollywood over the years to market its worst movies. These include the '50s drive-in where moviegoers could drop off their dirty laundry and pick it up after the show, horror filmmaker William Castle's vibrating seats and producer Sam Arkoff's offer to pay for the funeral of anyone scared to death by his film. Amusing interviews with critic Roger Ebert and director John Waters, creator of Smell-O-Vision, enliven a program that has one central failing: host Frankie Avalon, who remains as schlocky as ever.
HBO (Wed., Aug. 14, 10 p.m. ET)
B
Robert Wuhl, superb in Bull Durham, Batman and Cobb, wrote, produced and starred in this new sitcom about an opportunistic sports agent. A pallid imitation of The Larry Sanders Show, the series works best when its real-life guests are funny (Bob Costas, Hannah Storm, Jerry Jones) and worst when the guests turn out to be stiffs (Shaquille O'Neal). Wuhl is a very appealing performer, and the premise of the show is great. But the scripts need work.
MTV (Sat, Aug. 17, 8 p.m. ET)
A
Rock stars and drugstore cowboys like to sing about the hard times they've seen. Unlike most of these posers, Steve Earle really has seen them. Busted for drug possession in 1994, country rocker Earle served two months in prison and, as a condition of his parole, agreed to stage two free concerts in Tennessee prisons. Earle, who describes his former self as "the ultimate functional heroin addict," says that if he hadn't gotten locked up, he'd already be dead.
Good thing he got locked up—he's a terrific performer. Belting out numbers like "Ellis Unit One," from Dead Man Walking, Earle puts on quite a show for a very tough audience. The program has a strong antidrug message, featuring brief interviews with murderers who admit that drugs ruined their lives. They also complain about how awful prison is. Yes, but so is being murdered, guys. If you can't do the time, don't do the crime.
HBO (premieres Sat., Aug. 17, 9 p.m. ET)
A
Charismatic Armand Assante brings the Dapper Don to life in this excellent biography of fallen Mob chieftain John Gotti. A particular treat is seeing Anthony Quinn once again in a meaty role as Gotti's mentor Neil Dellacroce. Quinn can still do more with his jaw than most actors can do with their entire bodies.
Equally outstanding is William Forsythe as Mob underboss Sammy "the Bull" Gravano, whose testimony landed Gotti in prison for the rest of his life.
>Hannah Storm
ON-AIR EXPECTATIONS
WHETHER GOING ONE-ON-ONE WITH NBA behemoths during heat-of-the-game interviews or fending off Cleveland Indian Albert Belle, who hurled obscenities at her during last year's World Series (he later apologized), NBC's Hannah Storm, 34, has proved herself to be calm, fluent and savvy under pressure. Last week those attributes were on display again when Storm, coanchor of NBC's late-night Olympics coverage, returned from a commercial break at 1:40 a.m. on Saturday, July 27, to report an explosion in Atlanta's Centennial Park. "Absolutely it was the most dramatic thing I've been through on the air," says the Oak Park, Ill., native, who reminded herself as the news broke that "there are a lot of people who are very scared, so I have to be very levelheaded."
Storm was under pressure even before that evening. The anchor—whose husband, fellow NBC sportscaster Dan Hicks, 34, handles swimming coverage at the Games—happens to be over four months pregnant with their first child. Though she's not plagued by morning sickness as she was during the NBA finals in June, Storm coped with hunger and fatigue last week by scarfing down bananas during commercial breaks and catnapping whenever she could. "It's not the traditional 'stay at home, get lots of rest' thing," admits Storm of her 15-hour days. She says she was "too excited" to miss covering the Olympics. And for the immediate future, at least, she has no plans to slow down. "For me," she says, "it's better to stay busy."
Contributors:
Gail Cameron Wescott.
IT IS A MEASURE OF THE ESTEEM IN which sharks are held by the people of this great country that the Discovery Channel for the ninth consecutive year could once again devote an entire week of prime-time programming to their exploits. It's hard to imagine any other nonhuman species on earth commanding viewer interest for that length of time. Maybe Siberian tigers could pull it off, perhaps lions, and possibly some whales. But wildebeests? Llamas? Cows? Forget it.
Advertisement
Today's Photos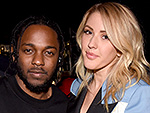 Treat Yourself! 4 Preview Issues
The most buzzed about stars this minute!