People Top 5
LAST UPDATE: Tuesday February 10, 2015 01:10PM EST
PEOPLE Top 5 are the most-viewed stories on the site over the past three days, updated every 60 minutes
Picks and Pans Main: Screen
Spotlight On...
Tin Cup is a movie that is easy to like and hard to love. A romantic comedy about a ne'er-do-well golf professional (Costner) who runs a ramshackle driving range in West Texas, Cup chronicles his quixotic quest to win both the love of a local psychologist (Russo) and the U.S. Open golf tournament.
The film tells this story with abundant humor and shaggy charm, but there is never really much at stake. You know early on exactly where it is going and even, pretty much, how it's going to get there. And let's face it, watching golf—no matter how skilled the players—is on par for excitement with separating laundry into piles of whites and colors. Hey, it's not like these guys wear cute uniforms.
Cup, written and directed by sports film auteur Ron Shelton, echoes his earlier baseball film, 1988's Bull Durham, by providing Costner with a raffish character who's appealingly off-center and articulate when he wants to be. ("Most women, at first I'm just thinking about how to get in their pants," he tells Russo, declaring his love, "but with you, I'm thinking how to get in your heart.") And Costner comes out swinging. After his lugubrious recent turns in Wyatt Earp and Waterworld, this is a potent, winning performance.
As for the other actors, Russo, while adequate, seems to connect with her character only fleetingly. Both Johnson, as Costner's romantic and professional rival, and Marin, as his loyal caddie, rise to their material. Hart plays Costner's ex-girlfriend, a stripper (this summer's job of choice for women in movies, since it allows filmmakers to shoehorn in gratuitous breast and butt shots). She has a couple of rowdily effective comic scenes, especially one in which she instructs a fellow stripper on the importance of big hair and thick makeup. (R)
Jeffrey Wright, David Bowie
Basquiat is an oddity: a movie about a major painter of the 1980s directed by a major painter of the 1980s. Julian Schnabel, best known (rightly or wrongly) for putting broken crockery on canvas, moved in the same New York City art circles as Jean-Michel Basquiat (Wright), a black artist who started out spraying walls with literate graffiti. Basquiat shifted to painting, and within a few years his works, dramatic scramblings of imagery and color, were being acquired by museums and collectors. He died of a heroin overdose in 1988 at age 27.
Schnabel's intimate knowledge of the way art is made—not just by the artist, but by the critics, collectors and gallery owners—gives Basquiat a sharp verve. These people are deadly serious about painting and mercilessly competitive. The movie isn't nearly as good at trying to express what makes Basquiat's art beautiful or significant.
Wright, in his first starring film role, gives a weird, recessive performance, slowly unspooling his lines. And Bowie is ridiculous as Andy Warhol, who was Basquiat's friend and sometime collaborator. Droll, thin and twittish, Bowie comes across more like Miss Hathaway from The Beverly Hillbillies. (R)
Jamie Lee Curtis, Kevin Pollak
When you scrape through the bottom of the comedy barrel and root around underneath it, this tedious morsel of drivel—a supremely misguided blend of Irreconcilable Differences and The Ref—is what you will find.
Poor Curtis and Pollak are a Defiance, Ohio, couple on the verge of divorce. Their children, a teenager (Kyle Howard) and his little sister (Amy Sakasitz), lock the adults in the cellar to force them into proximity and, the kids hope, rapprochement. Then some of the kids' pals bring their folks into the cellar, for the same reason. This creates a chaotic morass that's more foolish and confusing than it is funny.
The best laugh comes when an un-credited Shelley Hack (of Charlie's Angels fame) appears on a TV set as a solemn self-help author hyping her book Face the Fear. Other than that, what mostly happens is that the reputations of some' reputable actors head for the tubes. (PG)
Dirk Benedict, Thora Birch, Charlton Heston, Vincent Kartheiser
Though the title is right out of James Michener, this is a small-scale, focused tale that might have been a Disney live-action adventure.
Luckily it makes an engaging, energetic movie, thanks largely to the gorgeous scenery (actually British Columbia, standing in for Alaska) and the endearing polar bear Agee, who comes close to making up for the shame his species has endured in idiotic commercials that suggest polar bears drink Coke.
Birch and Kartheiser portray bratty Alaskan teenagers who are hunting for their lost bush-pilot dad (Benedict). During their search they stumble on the camp where Heston, a poacher, has caged Agee after shooting the animal's mom. When they liberate him, Agee becomes a lumberingly playful pet to the kids as they hurry toward their father and away from Heston.
Directed by Heston's son Fraser ("Hey, Dad! Could you do it a little less prophetically?"), Alaska makes up in excitement what it lacks in plausibility. Not many films accessible to children are this tasteful, this action-packed and this much fun. (PG)
>Jeremy Lelliot
JUST KIDDING
WHEN JEREMY LELLIOT REPORTED TO the set of Jack to advise Robin Williams on how to act like a kid, Lelliot's mother worried about whom her then 12-year-old son would play with. "Of course, he played with Robin," says Alana Lelliot, a former dancer. "During lunch, Robin took him to a great comic-book store."
Lelliot, now 13, and Williams, 45, were old pals by the time shooting began on Jack, a poignant comedy about a 10-year-old boy (Williams), who, because of an unnamed disease, has the body of a man. The two had already spent three weeks together at Camp Coppola, which is what director Francis Ford Coppola dubbed his Napa Valley ranch when he had Williams, Lelliot and seven other boys in the cast hang out there, bunking together. "The idea was that, by Robin being totally with kids, when he actually made the movie it would be second nature to behave that way," says Coppola.
To give nature a boost, he hired Lelliot as a technical expert on pubescent boy behavior. The youngster had impressed the director as "being a real kid" when he auditioned for Jack (Coppola later cast him in a small role). "It was easy," says Lelliot, who has been acting since he was 6 and lives in Del Mar, Calif., with his mom and brother Stephen, 11 (his folks divorced in 1984). "I just had to memorize Robin's part and do it, and he would watch how I walked and talked." Says Williams: "In the bar scene, Jeremy immediately started to arrange the maraschino cherries on the cocktail napkin. It was a kid doing a kid thing. You can't help but be 10 when you are with him."
Contributors:
Leah Rozen,
Tom Gliatto,
Ralph Novak,
Vickie Sheff-Cahan.
Kevin Costner, Rene Russo, Don Johnson, Cheech Marin, Linda Hart
Advertisement
Today's Photos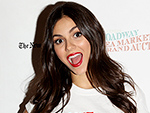 Treat Yourself! 4 Preview Issues
The most buzzed about stars this minute!