People Top 5
LAST UPDATE: Tuesday February 10, 2015 01:10PM EST
PEOPLE Top 5 are the most-viewed stories on the site over the past three days, updated every 60 minutes
Picks and Pans Main: Tube
Spotlight On...
Steel is certainly going out with a bang—three shows in two months. And The Ring, the last stop on this farewell tour, has some authentic star power: Nastassja Kinski, Michael York and Linda Lavin. Not that the other productions are chopped liver, with TV drama queen Angie Dickinson, Northern Exposure's Teri Polo and L.A. Law's Corbin Bernsen holding down the fort. No sirree, Bob.
The whole extravaganza kicks off with a typical Steel potboiler. In Remembrance, Eva LaRue plays a lovely Italian princess who marries into a family headed by the conniving Dickinson. Coldly informing her daughter-in-law that the newlywed husband can never be President while married to an "exotic" foreigner, Dickinson, a miracle of tackiness, offers to write her a $100,000 check if only she'll pack up and leave town.
LaRue, as innocent and meek as Dickinson is meddling and scheming, refuses the money. But she does put her John Hancock on an agreement that cuts her out of the will should her husband check out. Which—you guessed it—he quickly does. But LaRue lands on her feet, soon becoming a world-famous model and marrying a dashing Greek photographer. Unfortunately, he is also a junkie and thus does not make a very good husband. But eventually things work out for the best. Well, sort of.
It would be a disservice to the English language to use the word "good" to describe Remembrance. The characters are cartoonish, the plots are absurd, and the acting is spotty. But Steel's ability to bounce characters from one zany situation to the next does hold the viewer's interest. And, in her defense, the personalities of these jet-setters are hardly more preposterous or offensive than those of the real jet-setters upon whom they are based. Maybe Danielle Steel is secretly our greatest satirist. Then again, maybe not.
TNT (Tues., Sept. 3, 8 p.m. ET)
A-
Anyone who doesn't understand why Muhammad Ali is the most famous, and probably the most beloved, person on the face of the earth can find out tonight. The documentary includes memorable footage from Ali's first amateur fights in 1959 to his heartrending pummeling at the hands of Larry Holmes in 1980. And it demonstrates that for about a decade and a half, Ali really could float like a butterfly, sting like a bee and talk like no one before or since. Highlights include surprisingly touching comments from Bryant Gumbel and some of Ali's victims. The program pays scant attention to the "phantom punch" that decked Sonny Liston in their second championship bout in 1965 and glides past the role promoter Don King played in encouraging Ali to fight long after his skills had fled. But it's still a fascinating work about a man who was, and is—as he used to remind us so often—the Greatest.
TNN (Sat, Sept. 7, 10 p.m. ET)
B+
Three-time Grammy winner Bill Gaither welcomes gridiron legend Terry Bradshaw and a host of gospel greats to a concert honoring the Lone Star State. There's lots of cornball humor, big hair, bad ties and worse suits—nor is Bradshaw likely to make anyone forget Mahalia Jackson. But everyone else on the stage can certainly belt out a tune. They've got the Lord, and that's enough.
FX (begins Sun., Sept. 15, 7:30 p.m. ET)
B
Best known as the minor-league franchise that briefly employed Darryl Strawberry last spring, the Saint Paul Saints are the subject of this 22-part documentary series. The program is as much about a city suffering from what one fan calls its inferiority complex as it is about the sport. Well done, but scheduling 22 weeks of something that might have been called Bull Durham: The Untold Story says a lot about cable TV's desperation for interesting programming.
TBS (Weekdays at 4:35 p.m. ET)
B
The popular cartoon from the 1960s is revived in high-tech fashion, with some very glitzy special effects. There are lots of thrills and spills, some appealing characters and veteran movie actor George Segal's soothing voice as Jonny's scientist dad.
And for Ted Turner's outfit, it makes a nice change from the politically correct claptrap of Captain Planet and the Planeteers.
>Joanna Philbin
FATHER KNOWS BEST
CERTAINLY SHE IS NOT THE FIRST young talk show staffer to dream of a show of her own. But few have been groomed for the role as long as Joanna Philbin, a talent assistant for the
Rosie O'Donnell
Show, whose father, Regis, first thrust her in front of the cameras when she was 2 months old. "My father brought me on and changed my diapers," says Philbin, now 23. "Talk about auspicious beginnings."
Then the host of an L.A. morning show, Regis, who already knew how to milk an audience, brought her back to the studio on the show's last day. Says Philbin: "He was like, 'Look at me. I'm out of work. I've got this little baby.' " Soon after, Regis cohosted shows in L.A. and in New York City, where he and wife Joy moved the family in 1983 (and where Live with Regis & Kathie Lee was launched in 1988). And whenever Joanna or sister Jennifer, 21, had problems, Dad would bring them on the show to talk things over. "We have a tape of a child expert helping my sister and me with sibling rivalry because we were always fighting," says Joanna.
So it's little wonder that for Philbin, a 1995 Brown University grad who hopes eventually to be on the air herself, television seems like home. After all, she says, her father "would always say, 'You're a natural. This is what you Should do.' "
Contributors:
Anthony Duignan-Cabrera.
ALAS, THE THREE-HANKIE, MADE-FOR-TV movie may never be the same. With the airing of Remembrance on Sept. 2 and Full Circle on Sept. 9, followed by the miniseries The Ring in late October—all specially tailored for NBC—Danielle Steel, one of America's most cherished and adapted authors, is officially bidding adieu to the medium. Twenty made-for-TV films or miniseries after it all began in 1990 with Kaleidoscope, Steel's NBC contract has expired, and she is packing it in. We all wish her well, don't we?
Advertisement
Today's Photos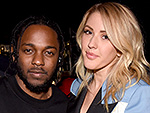 Treat Yourself! 4 Preview Issues
The most buzzed about stars this minute!