People Top 5
LAST UPDATE: Tuesday February 10, 2015 01:10PM EST
PEOPLE Top 5 are the most-viewed stories on the site over the past three days, updated every 60 minutes
Picks and Pans: Pages
The Rights Stuff
Never mind the media army invading Chicago this week for the Democrats' convention; the real business of politics, Rollins reminds us, takes place off-camera. Deals are made, attack ads crafted and elections swung backstage by strategists like Rollins, a former amateur boxer who has become one of the most notorious political consultants since Rasputin. His account of a checkered career, from his stint as an idealistic operative for Robert Kennedy to his gun-for-hire go-around with Ross Perot, is as boisterous and entertaining as the year's other insider look at how we elect our leaders, Primary Colors.
Rollins pulls few punches. Among his sharpest jabs are labeling Perot as "a paranoid lunatic on an ego trip," George Bush as "the worst campaigner to ever actually get elected," and Arianna Huffington, wife of failed Senate candidate Michael Huffington, as "a wily sorceress." He also boasts that he got a meddlesome Nancy Reagan out of his hair by persuading her to tour with her Just Say No campaign while he steered her husband to a landslide victory in 1984.
Rollins isn't quite as harsh on himself; he brushes off his career low point—making false claims that he had paid black ministers to keep their flocks from the polls to seal Republican Christie Whitman's gubernatorial win in New Jersey in 1994—as a case of "careless bravado." He also admits to lapses in judgment, such as working for Huffington. "I've observed and occasionally participated in activities that don't make me proud," he writes. But after leaving the confession booth he's soon pushing his main point again: campaigning is combat, best practiced by tough guys with killer instincts. After all, explains Rollins in his rollicking, if self-aggrandizing, book, "politics ain't beanbag." (Broadway, $27.50)
by Buzz Aldrin and John Barnes
You gotta feel for Buzz Aldrin. He earns a doctorate in orbital aeronautics from MIT, spends years flying for the Air Force and, on that memorable day in 1969, coolly coaxes the lunar lander onto the surface of the moon. Then what happens? Neil Armstrong gets all the glory.
But 27 years after becoming the second man to walk on the moon, Aldrin is taking a giant leap of his own. His first novel—an epic adventure story written with respected sci-fi novelist John Barnes (Orbital Resonance)—is a triumph. The drama begins in the early 21st century with a mysterious radio beacon from the Alpha Centauri system—undeniable proof that intelligent life exists in outer space. Unlike the aliens packing multiplexes this summer, however, Aldrin's Tiberians are not bent on destruction. Instead, their signal provides the location of ancient Tiberian colonies on the moon and Mars.
The heart of the book is the emotional saga of one space-traveling family, three generations of whom venture out in search of the Tiberians. Undaunted by time or tragedy, they remain steadfastly committed to their dreams of space exploration—dreams that Aldrin himself helped spark. (Warner, $21.95)
by Susan Wilson
Once upon a time, Beauty and the Beast was just a fairy tale. Then the rich and powerful Disney company made it into a blockbuster animated feature. Broadway producers staged it as a musical. Now romance novelist Wilson has recast the classic story with a modern setting.
The beast here is rich, eccentric Leland Crompton, who lives in an isolated New Hampshire mansion in order to hide his ugly mug, deformed by acromegaly (a pituitary disorder). The beauty who enters his life, Alix Miller, is an artist whom he commissions to paint his picture because all his forebears had their portraits done by members of the Miller family. He plans, though, never to hang the work once it's finished. If you can get past this setup, Beauty sails along, proof that a really good story can withstand almost any amount of hammering. (Crown, $16.95)
by James W. Hall
Known for spawning condos, golf courses and sunburns, Florida is also a fertile breeding ground for top-notch thriller writers. The late John D. MacDonald worked this turf for years, and now a new generation, including Carl Hiaasen and Hall, are fruitfully following suit.
Hall, the author of four books of verse, brings a poetic sensibility to his particular brand of Florida crime fiction. Buzz Cut sees the return of the brooding, self-reliant Thorn, a loner who happily ties bonefish flies and reluctantly untangles knots of corruption and murder.
In Buzz Cut, Thorn takes on a wonderfully creepy villain named Butler Jack, who is terrorizing a 10-story cruise ship as well as targeting an oil-laden supertanker. Jack's weapon in hand-to-hand combat happens to be 400,000 volts of electricity. While Buzz Cut lacks the colorful imagery of Hall's best work, its virtues include quirky humor, offbeat characters and a high-voltage story. If not quite the electrifying thriller Hall was shooting for, Buzz Cut still packs a pretty good jolt. (Delacorte, $22.95)
by Pang-Mei Natasha Chang
While at Harvard in 1983, the author was astonished to find her great-aunt Chang Yu-I mentioned in a divorce (considered China's first Western-style split) from a prominent scholar. During visits to Yu-I, then living in Manhattan, Chang extracted this rich, evocative memoir. Yu-I suffered plenty—a loveless, arranged marriage at 15, the death of a son and sundry indignities in a society where "a woman is nothing." She is most touching when describing her great-aunt's lingering conflicts and confusion. Born in 1900, Yu-I died in 1988. Little did she know that in her struggles to reconcile East and West, familial duty and personal desire, Yu-I left her great-niece a legacy about the struggle for self. (Doubleday, $24)
by Jon A. Jackson
Beach Book of the Week
IF ELMORE LEONARD WROTE A SCREENPLAY for David Lynch, the result might be a lot like this hard-boiled, darkly humorous tale of wise guys and grifters that sprawls from the Motor City to Montana and back again.
This entry in the much praised "Fang" Mulheisen series finds the Detroit cop on the trail of perennial nemesis Joe Service. Mulheisen wants to question the Mob "fixer" about what appear to be his most recent services: helping Mafia princess Helen Sedlacek take revenge on the rival gangsters who murdered her father—and making off with millions in the process. But Mulheisen is the least of Service's problems. He's trying to outrun a Mob hit woman, mollify his patron "Fat Man" Humphrey DiEbola and elude a gang of very large—and very angry—Tongans.
First-time Jackson readers should relish the fast and funny action as much as old fans, but with an added perk: They get to discover all Jackson's earlier gems. (Atlantic Monthly, $22)
>Ed Rollins
THE ONLY SIN IS NOT TO WIN
He served three Republican presidents and worked in two Cabinet agencies, but Ed Rollins, 53, son of a Vallejo, Calif., shipyard worker, saw himself as "a blue-collar guy in a white-collar town. I always felt the need to prove myself." The former strategist—who now makes his living as an international consultant—lives in Bronxville, N.Y., with his wife, Sherrie, an executive vice president at ABC, and their 1-year-old daughter, Lily.
In politics, is it okay to play dirty?
You play by whatever the rules are. It's like boxing or football. If some guy is hitting you low and getting away with it, you hit him low to stop him. We'd all like to run clean campaigns, but that's not the way the game is played today. My obligation to candidates is to help them win, because if they win they get to govern.
Does that mean anything goes?
There's a danger to violating the rules, because if you get caught you've damaged your candidate. I always say, let's assume what we're planning will backfire. When you throw a punch, you have to be ready for the counterpunch.
How much were you driven by your ego?
A lot. I make no pretense. You need a healthy ego because you're going to get battered. You've got to be a take-charge guy. You can't run a campaign as a democracy. But it can get to where you like to see yourself on TV, pontificating. And that becomes a defect, as it was in my case. I got to like the sound of my own voice.
You write about "defining your candidate." Define yourself.
I'm a strategist, a big-picture person, but unfortunately my legacy is probably tainted by controversies. I think my legacy is that I played the game hard, I played it with the best, and I always tried to be honest about who I was.
>LET'S MAKE A DEAL
Mortals buy books; movie stars buy the rights to books. After
Tom Cruise
read a manuscript of David Ignatius's CIA thriller The Man in the Mirror, he got Paramount Pictures to secure the movie rights for a cool $1.1 million. Celebrity reading also led to these recent deals:
Primary Colors, by Anonymous (Joe Klein)
Plot: Bill Clinton-like governor runs for President.
Deal: Director Mike Nichols bought rights, signed Tom Hanks and Emma Thompson to star.
Roustabout, by Michelle Chalfoun
Plot: Runaway finds a home as a circus roadie.
Deal: Fox 2000 optioned rights for Winona Ryder.
A Change of Heart, by Claire Sylvia with William Novak
Plot: Transplant recipient takes on traits of donor.
Deal: Sally Fields snagged rights, set to star.
Mothers, by Jax Lowell
Plot: Two lesbian mothers struggle for acceptance in New York City in 1965.
Deal: Goldie Hawn's company optioned rights, Goldie gets the lead.
Before Women Had Wings, by Connie May Fowler
Plot: The life of a poor, religious 6-year-old in rural Florida.
Deal:
Oprah
Winfrey optioned rights, plans to star.
How to Marry a Black Man, by Cassandra Cato-Louis and Monique Jellerette deJongh
Plot: Two professional women try to get married.
Deal: Whitney Houston optioned rights.
Lily White, by Susan Isaacs
Plot: Criminal lawyer is hired by a scam artist.
Deal: Caravan Pictures bought rights for Whoopi Goldberg, who will star.
Contributors:
Cynthia Sanz,
Clare McHugh,
Mark Donovan,
Paula Chin,
Pam Lambert,
Alex Tresniowski,
Lan Nguyen.
by Ed Rollins with Tom DeFrank
Advertisement
Today's Photos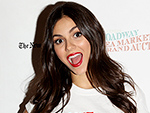 Treat Yourself! 4 Preview Issues
The most buzzed about stars this minute!