People Top 5
LAST UPDATE: Tuesday February 10, 2015 01:10PM EST
PEOPLE Top 5 are the most-viewed stories on the site over the past three days, updated every 60 minutes
Picks and Pans: Pages
On Tour With...
Moments before baseball great Jackie Robinson suffered a fatal heart attack in 1972, he put his arms around Rachel, his wife of 26 years. This richly illustrated coffee-table book—published in celebration of the upcoming 50th anniversary of Robinson's breaking the color barrier in the major leagues—is Rachel Robinson's return of that warm embrace.
When Robinson came up with the Brooklyn Dodgers in 1947, America was largely segregated—and the 28-year-old second baseman was viewed by many as a test case for integration. Despite the bigotry he encountered—not to mention the fastballs thrown at his head—Robinson won the Rookie of the Year award. Case closed.
The highlight of this affectionate memoir is the treasury of vintage photos—many from the Robinson family album—made public for the first time: Jackie as a young boy; with his own growing children; and with a cast of luminaries, including Joe Louis, Richard Nixon and Malcolm X.
Of course, Robinson, who went on to the Hall of Fame in 1962, was himself a luminary. How did the proud, fiery athlete withstand vicious taunting from fans and players alike? "Jack felt the most powerful retaliation against prejudice was excellent play," writes Rachel. Jackie's nemesis, Giants manager Leo Durocher, put it more bluntly. "The more I needled him," he once said, "the more he killed me." (Abrams, $29.95)
by Candace Bushnell
The good news is that Bushnell is a deft writer, possessing a sly sense of humor and sharp insight into human behavior. The bad news is that she's writing about a bunch of jaded New Yorkers obsessed with money, status and the night haunt of the moment. While her stories (originally columns in the New York Observer) are entertaining, the white-collar singles who work in the city's financial and publishing industries she reports on have no appeal. Only the character of Carrie, who becomes a stand-in for the author in the later stories, has an attractive self-awareness and vulnerability.
But as a piece of finely wrought anthropology Sex and the City succeeds. Most hilarious is the account of a baby shower in Greenwich, Conn., where Bushnell and several of her single, city girlfriends meet a set of smug suburban wives. In another chapter the author skewers a subspecies of single men with literary pretensions who travel around Manhattan on bicycles as if they are still under-grads. Throughout the book the reader meets women desperate to get married and men unable to commit to nice women who somehow don't measure up looks-wise. It's a harsh and ultimately soulless world Bushnell is describing, but she does it with flair. (Atlantic Monthly Press, $21)
by Elmore Leonard
Danger is a turn-on for Karen Sisco. She flirts with it plenty in her job as a U.S. marshal—and enjoys a second helping after hours, socializing with guys who belong on the other end of her handcuffs. Unfortunately, her appetite for adventure doesn't appear to be matched by that of her creator, at least not in this play-it-safe outing, which is light on Leonard's usual rat-a-tat dialogue and outrageous characters.
Things kick start as the sexy young officer arrives at a Florida prison to serve court papers just as bank robber Jack Foley is escaping. Briefly taken hostage, Karen exchanges favorite movie memories with her captor—and feels some undeniable sparks.
What would have happened had the pair met under other circumstances? That's the question with which they wrestle as Karen tracks and tries to bag her man. So improbable, however, is the nascent romance that you hope Leonard is up to something more subversive, like riffing on all those films noir where John Q. Lawman succumbs to the wiles of a shady lady. Except that these scenes are written so straightforwardly that they play as simply the aftereffect of seeing too many mediocre movies.
Ultimately, reading this novel is a lot like sitting in a Mercedes $600 on cruise control. The ride is smooth—but you know the experience could be considerably more exciting. (Delacorte, $22.95)
by Alan King with Chris Chase
The man who has made a career of dissing the phone company, the insurance business and the airlines is proud owner of a photo from the late tennis star Arthur Ashe inscribed, "If you had a backhand as big as your mouth, you'd be at Wimbledon."
It's a mighty mouth, all right—good news for readers of this very funny, sometimes touching memoir populated by Frank Sinatra, Judy Garland, Jack Benny, Marlon Brando, Dean Martin, Harry Truman, assorted Kennedys and Billy Crystal, who once plaintively asked King if he knew any unimportant people.
King, née Kniberg, grew up poor and bellicose in Brooklyn, working as a boxer and nightclub doorman before getting his first break. The comedian-actor-Broadway producer, 68, has survived a tax scandal, cancer of the jaw and several lousy movies with his sense of humor unsinged. He can deliver a punch line on the page nearly as well as he can onstage. King once took his mother to a performance of Fiddler on the Roof. "My mother was born in a village very like Anatevka, the setting for Fiddler," he writes. "And when the show was over and we were back out on the street, I said, 'Ma, how did you enjoy it? Did it bring back memories?' 'It was wonderful,' she said. 'Only I don't remember so much singing.' "
King once attended a royal command performance that was followed by an audience with Elizabeth R. "How do you do, Mr. King?" said Her Majesty. "How do you do, Mrs. Queen?" replied the comic. "And she stared at me, and then Prince Philip laughed. Thank God Prince Philip laughed." You will too. (Scribner, $23)
by Edith Hazard
Okay, there are some great factoids in this painfully earnest how-to manual on being the perfect party guest. Thumper isn't just a bunny in Bambi, but also a rowdy drinking game. And if you want to memorize Robert Frost's poem "Stopping by Woods on a Snowy Evening," sing it to the tune of "Hernando's Hideaway." Most of the 26 tips offered here are quaint—hanging a spoon on your nose, creating shadow puppets, telling a joke (make yourself the butt of it, Hazard advises, since "the number of special interests have grown [and] the safe group of joke subjects has diminished").
Perhaps Hazard, a working mother who has taught Sunday school, hails from more genteel circles than the rest of us. But even if you could master these stupid guest tricks, would you really want to attend a party that you could become the life of by showing off this way? (Algonquin, $15.95)
by Stuart Woods
Page-Turner of the Week
IT'S TOUGH TO FEEL TOO SORRY FOR Amanda Dart and Allan Peebles. After all, there's something peculiarly satisfying about the spectacle of a pair of extravagantly paid gossip columnists suddenly squirming because a scandal sheet baring their own secrets—including Amanda's tryst with a married real estate developer in a posh Manhattan hotel and Allan's poolside romp with the well-endowed pizza delivery boy—is being faxed to the most exclusive numbers in New York City and Los Angeles. However, the game suddenly doesn't seem quite so amusing when the malice starts spilling off the page and threatening the lives of several civilians, including Stone Barrington, the upstanding ex-cop turned attorney Amanda and her boss hire to discreetly investigate.
The devious plot that develops, deftly skewering society types, would be enough to hook most of us. But veteran thriller writer Woods (this is his 15th) shrewdly stacks the deck further by bringing back Barrington, the immensely likable star of his New York Dead, published in 1991. The result makes for a lost weekend's worth of dirty fun—the kind you would want your friends to find out about. (HarperCollins, $24)
>Author Jesse Jackson
TITLE: Legal Lynching PLACE: New York City COPIES SIGNED: 200 in 75 minutes
RESPLENDENT IN A TAILORED BLUE suit and completely at ease in the crowded Black Books Plus store, Jackson nearly mesmerized the 100-plus hushed supporters who lined up for signed copies of his new book, subtitled Racism, Injustice & the Death Penalty (Marlowe & Co., $22.95).
A robust 54, Jackson inscribed "Keep hope alive" above his signature and shared private words with everyone who filed by. "People listen to him," observed Gloria Daniels, a Children's Aid Society administrator. "He has a real voice." The Reverend Al Sharpton showed up during this, the first stop on Jackson's 15-city tour, to tout his friend's book. "It's not just charisma," said the fiery New York City activist of Jackson's appeal, "it's content."
Nathan Clark, 29, who works as a birthday party clown, was among the first to arrive. "Today, it's not silly to think about Colin Powell becoming President," he said, "because of Jesse running. He's the most relevant black leader there is."
After signing, Jackson explained his passionate stance against the death penalty. "Street gangs execute for revenge," he said. "The state must set a higher example of how to resolve conflict without recycling murder." Jackson posed for pictures, then swept out of the store. The crowd, suddenly without a center, dispersed.
Contributors:
Jack Friedman,
Clare McHugh,
Pam Lambert,
Joanne Kaufman,
Paula Chin,
Anthony Duignan-Cabrera.
by Rachel Robinson with Lee Daniels
Advertisement
Today's Photos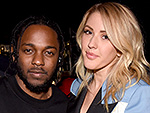 Treat Yourself! 4 Preview Issues
The most buzzed about stars this minute!