People Top 5
LAST UPDATE: Tuesday February 10, 2015 01:10PM EST
PEOPLE Top 5 are the most-viewed stories on the site over the past three days, updated every 60 minutes
Spin Doctor
Debi Thomas Trades Her Skates for a Scalpel
Indeed it is, as recognizable in the ICU as on the I-C-E. Eight years after winning a bronze medal in figure skating at the 1988 Winter Olympics in Alberta, Canada, Thomas, 29, is an aspiring orthopedic surgeon at Chicago's Northwestern University Medical School. She quit skating in 1992 after winning two national championships and one world title, but she can and one world title, but she can't escape the attention of fans who remember her radiant smile and daring double axels. "It's embarrassing," says Thomas. "I kind of thought I'd retire, start school, and people would forget me, end of story."
No such luck. "It puts a lot of pressure on me," she says. "Everybody thinks that because you're Debi Thomas, you have to be a perfect medical student." Her grades aren't great, though she gives herself high marks in hospital care. "I really enjoy the treating patients part of it," says Thomas. "I feel I have a good bedside manner."
Thomas, who grew up in San Jose, Calif., has had her heart set on being a doctor since she was little. "I used to make my mom buy me a doctor's kit," she says. "I didn't want the nurse's kit." Says her mother, Janice Thomas, now 56 and a computer analyst in Silicon Valley: "Debi never decided to do something that she didn't end up doing. A lot of the things she's done were on her agenda from way back."
One item on Thomas's to-do list was winning an Olympic medal, a goal she set for herself after her first figure skating lesson at age 5. Her mother (long divorced from Thomas's father, McKinley, 58) would log 3,000 miles a month shuttling Debi from home to school to practice. "My mom made all the sacrifices that allowed me to reach my potential," says Thomas, who competed at 13 in the 1980 national championships and, eight years later, in the Olympics. She lost the gold medal to Katarina Witt, but she is still the only black athlete ever to win a medal in the Winter Games. Endorsements and sponsor support, however, never came quickly or abundantly. "Was it a black thing?" she says. "Probably. But it made me tougher."
Thomas toured with Stars on Ice for four years after the Olympics—until she felt the pull of her other childhood goal. "I didn't want to be in medical school and skate at the same time," she says. "So I just closed the book on skating." She almost closed the book on love after her 1988 marriage to Brian Van-den Hogen, a University of Colorado student she met while training for the Olympics, lasted only three years. "My ex-husband had a hard time being married to Debi Thomas," she says. "For a while I was, like, 'No one is ever going to marry me!' "
That was before she locked eyes with Arkansas lawyer Chris Bequette in the San Jose airport early this year. "I remember watching her in the Olympics," says Bequette, 31, who waved at Thomas. "And there she was in real life. She was beautiful, and I was in love." They didn't speak that day, but Bequette sent her a note reminding her of the encounter, and, to his surprise, she answered. "Normally I send a form letter and a picture, and that's the end of it," says Thomas. "But I had seen this guy, and I knew he was cute. So I got up enough courage to write him a letter and gave him [only] my voice-mail number, in case he was a psycho."
He turned out, she says, to be the man of her dreams. By their second date in Chicago, they were talking marriage; by the third week, Bequette had asked Thomas, "What kind of diamonds do you like?" On the one-month anniversary of their first official meeting, they got engaged. "I didn't think guys like him existed," says Thomas, now planning a winter wedding. "He sends me flowers when I'm stressed out. He tells me I'm smart, funny and beautiful. We just clicked."
To be on the safe side, Thomas has prepped Bequette on what it's like to marry a famous ex-figure skater turned doctor. "I keep asking him, 'Are you sure you can handle this?' " she says. "I give him scenarios. But I think Chris will handle it fine."
He'll certainly have an interesting ride. For one thing, Thomas is considering a comeback: She has been practicing since February and may enter some professional competitions. "I tell myself, 'You'll never skate again unless you do it now,' " says Thomas.
Oh, and there's one more thing Bequette may have to cope with. "There's this little voice in my head," says Thomas. "And it keeps saying, 'Apply to the astronaut program when you finish your residency' "
ALEX TRESNIOWSKI
LUCHINA FISHER in Chicago
Contributors:
Luchina Fisher.
THE SEQUINED SKIRTS ARE GONE, replaced by surgical scrubs. But the fourth-year medical student making rounds at Chicago's Northwestern Memorial Hospital still cuts a familiar figure. "Is that Debi?" asks one startled patient. "Debi Thomas?"
Advertisement
Today's Photos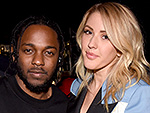 Treat Yourself! 4 Preview Issues
The most buzzed about stars this minute!