People Top 5
LAST UPDATE: Tuesday February 10, 2015 01:10PM EST
PEOPLE Top 5 are the most-viewed stories on the site over the past three days, updated every 60 minutes
Man on the Spot
Ex-Presidential Adviser and Spinmeister Dick Morris Fights to Survive a Sex Scandal
So much for stereotypes. Today, Sherry Rowlands is known from Washington's corridors of power to the kitchen tables of Middle America. She is the woman who, for an undisclosed fee, told the supermarket tabloid the Star that, while working as a $200-an-hour call girl, she met presidential adviser Dick Morris at least 40 times in Washington's elegant Jefferson Hotel. Worse, Rowlands claimed Morris let her eavesdrop as he advised the President. "He held the receiver between us and was giggling and pointing for me to listen in," she said. "There was no doubt about it—it was the Man!"
Now Morris, 48, renowned as a political image-maker, has a new image to repair: his own. It will take some doing. Morris became the talk of the Democratic convention in Chicago and, briefly, of the rest of America after Rowlands's revelations forced him to resign as Clinton's campaign consultant. But Morris is not used to failing.
Certainly, winning and competitive politics have defined Morris's life since his school days. Jerrold Nadler, a childhood pal, recalls being elected in 1963 as student-body secretary of Manhattan's elite Stuyvesant High School, with Morris as his campaign manager. No sooner was Nadler elected than Morris urged him to start running for vice president—immediately. "I was outraged," says Nadler, now a New York City congressman. He protested, "We've got to govern now," and refused to speak to his friend for months—until, that is, he needed Morris to help him win the student-body vice presidency. "His outlook was very clear, even then," says Nadler.
By 1994, Morris, who became a paid political consultant in the 1970s after graduating from Columbia University, had helped elect several governors and senators. At about the same time, Rowlands moved into the basement of the Woodbridge, Va., townhouse occupied by her sister Lisa and a 13-year-old niece. (Rowlands recently applied for a license in nearby Lake Ridge to establish a cleaning service, to be called A Woman's Touch.) Lisa Rowlands says Sherry worked as an escort—not a prostitute—until she met Morris through her job and began to see him regularly. She also says her sister is a good mother who doted on her boys.
In fact Lisa says it was her sister's fondness for her sons that prompted her to spill her tale to the Star. From the moment Rowlands realized who Morris was, she kept a diary. "She was planning to write a book or something from the beginning," Lisa says. "She saw this as an opportunity for her boys. The money is for her children's [college] education."
Neighbors describe Rowlands as a friendly, casual woman who dresses in sweats and drives a beat-up Oldsmobile. "We were shocked, but she is still the same person to us," says Christie Kiefer, a sympathetic neighbor. Sadly, neighbor Debra Banks adds, Rowlands "will always be seen as 'the call girl' "
Morris, of course, may now always be seen as the call girl's mark. A political adviser to candidates as diverse as ultraliberal former congresswoman Bella Abzug (D-N.Y.) and ultraconservative Sen. Jesse Helms (R-N.C), Morris served as President Clinton's white knight in recent months. Called personally by Clinton (who had been a client as governor of Arkansas), Morris helped propel him, in the wake of the 1994 Republican landslide, into a seemingly commanding lead over GOP opponent Bob Dole. "You've got to give Dick Morris credit for resurrecting Clinton," says Republican consultant Eddie Mahe.
Morris certainly claimed that credit. Recently the once discreet counselor began to revel in his role as kingmaker, trying to hawk a book about the campaign (he signed with Random House last week) and breaking the first rule of political consultants: Promote your candidate, not yourself.
Few shed tears over Morris's fall. Known for his hair-trigger temper and self-aggrandizing claims, he has been criticized for years for playing both sides of the political fence. "Morris is a brilliant strategist and probably a total cynic," said Sen. Trent Lott (R-Miss.), a former client, in a recent radio interview. "I'm not sure he has any philosophy at all." Larry Sabato, author of The Rise of Political Consultants, put it more bluntly: "As far as I'm concerned, there were two whores in that [Jefferson] hotel room."
Though the Star exposé seemed to have little impact on the presidential race, it left Morris (the only child of New York City attorney Eugene Morris, 85, and his late wife, Terry) with the challenge of rehabilitating his tarnished career. He and his wife of 19 years, Eileen McGann, 47, put on a brave front as they faced reporters outside their home in West Redding, Conn. "I have my wife and we're in love," Morris said. McGann, a lawyer, told TIME that her husband was "very upset about [the story] and how it would make me feel." But, she added, "I'm an adult. I accepted Dick's apology."
Others, too, may find reason for forgiveness. Men, maintains Rowlands's neighbor Debra Banks, are often only "slapped on the hand for this kind of thing." Former Ohio Sen. Howard Metzenbaum, whom Morris claims as a onetime client, seems to agree: "If someone is running for public office and they think Morris can help them win, my guess is, he will be very employable."
ROB HOWE
ELIZABETH VELEZ, BOCHELLE JONES and ANDREW MARTON in Washington, ANTHONY DUIGNAN-CABRERA in New York City, ANNE LONGLEY in West Redding and JENNIFER PESCI in Pittsburgh
Contributors:
Elizabeth Velez,
Rochelle Jones,
Andrew Marton,
Anthony Duignan-Cabrera,
Anne Longley,
Jennifer Pesci.
IT WAS JUST THREE YEARS AGO THAT Sherry Rowlands, a 34-year-old mother of three, left Pittsburgh in search of a new life. Not long before, she had divorced her husband of nearly 15 years, cabinetmaker Kenneth Kuchta, and surrendered custody of their three teenage sons. She had no professional skills and seemed headed down a path of working-class anonymity.
Advertisement
Today's Photos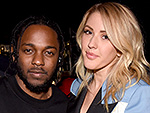 Treat Yourself! 4 Preview Issues
The most buzzed about stars this minute!